Download Miami Crime Simulator APK and dive into the world of action! The open-world mobile game takes you to where the action between gangsters and police.
Description of Miami Crime Simulator
Dive into the luxurious modern city of Miami and fight against gangsters on the side of the police in the Miami Crime Simulator game. This game was developed and published by Naxeex Ltd on the 28th of April, 2015. It is rated for audiences 17 and above, with intense violence and blood in its content.
The game is set in an open-world environment, based in the bustling city of Miami. Players in this game can explore the city and perform different tasks while completing quests around Miami. As you complete tasks, you can receive monetary rewards for purchasing weapons, outfits, cars, and more.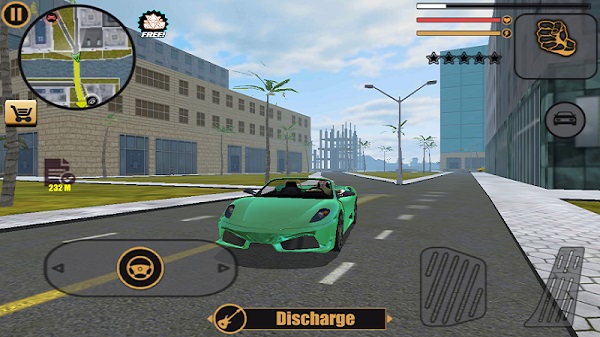 You can dive into the underbelly of Miami in the Miami Crime Simulator, where all the action happens. In this game, you're a criminal trying to dominate the criminal world of Miami. As you do so, you can rise through the ranks and earn the respect of crime bosses all over the city. Rake in cash and fill your garage with luxury items.
Miami Crime Simulator offers daily rewards, multiple quests, free crystals, and an open world waiting for you to explore. The game is full of high crime, car thefts, evil cops, bullets flying, and a 3D open world that offers dangerous and exciting adventures.
If you love action-packed adventure games with impressive graphics and ever-flowing gameplay that keeps you engaged, Miami Crime Simulator is the ideal choice. Dive into this world on your mobile phone for free.
Miami Crime Simulator Gameplay
As the name implies, Miami Crime Simulator is set in Miami, with expensive cars, exciting clubs, and beautiful beaches. All kinds of people are attracted to Miami, including gangsters. Your player decides to succeed in the criminal world, and you get a 3D third-person simulator with RPG features to enjoy.
During the game, you dive into the street life and start focusing on achieving success. Steal cars and deliver them to your garage to increase your wealth. Find allies and create gangs. Set your turf in the city and protect it from other bandits who might try to take over.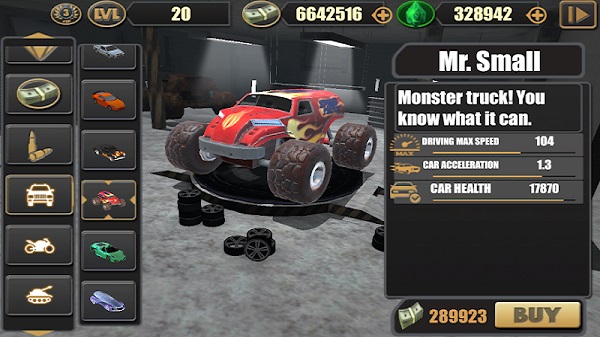 As you play the game, you will be given different quests and missions to complete. When you complete them, you rack up experience points and coins, which you can use to buy weapons, cars, and outfits, and also upgrade your characters,
Every day, the game offers daily rewards, and you can get a massive prize at the end of the week. You also get free crystals several times a day. Gather resources as you play, as you can find weapons, first aid kit, ammo, coins, and more.
Focus on leveling up your character. You get more skills, experience, and money as your level grows.
Equip Yourself for Action
Miami Crime Simulator comes with a store where you can buy everything you need for your player, although you need to have coins before buying anything.
In this store, you can arm yourself with different weapons, guns, and ammo. Stock up to fight against other gangsters, and be ready with weapons in case of a surprise attack. You can also upgrade your weapons to give yourself an edge over your enemies.
There are also different clothes that you can buy for yourself and your gangsters. Depending on your mood and personal style, create different looks for your player and have fun with it.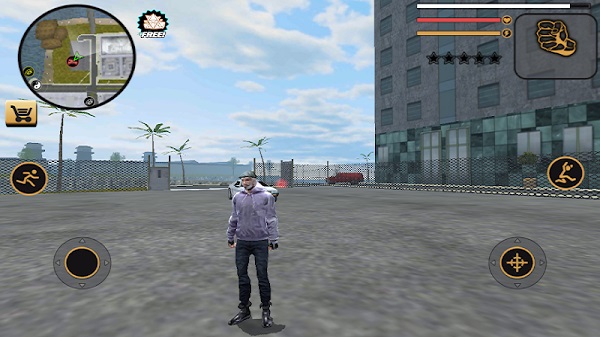 Depending on the task you're doing, and where you are in the game, there are also different kinds of cars that you can get. The player favorite is sports cars, which allow you to dominate the road and burn rubber. Drive around Miami as quickly as a bullet.
Miami Crime Simulator also offers off-road vehicles for when you're going to rough places. Whether you need a sturdy vehicle off the road or something to ram against your enemies and push their cars away, off-road cars are ideal. But when it comes to a cop chase, the convertibles are the best choice. They are lightweight and powerful, making your pursuits more interesting.
The game also features limousines for when you are driving with style to different events in Miami Crime Simulator. But if you're going undercover or want to explore the city without getting caught, choose the taxi as your disguise. Many other cars can help you in enjoying the action.
The Miami Crime Simulator also features a vivid 3D design that brings the gameplay to life. With its smooth visuals and enhanced animation, your mobile device's digital world appears more real.
How to Play Miami Crime Simulator
Anyone can start playing Miami Crime Simulator, as it has easy screen controls. You can customize the game to meet your needs, like changing the camera range, the traffic density, the number of people and cars, and more. This combined with the customization for your gangsters, weapons, and cars, makes the game more enjoyable.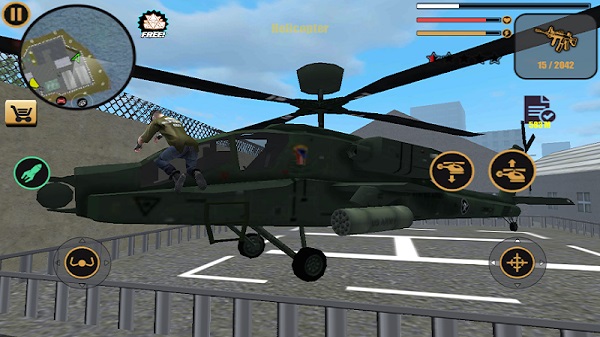 On your mobile device, you will see joysticks on both sides of the screen for controlling the movement of your gangster. You can also choose running, jumping, and fighting options and view your stats at the top of the screen. In the top left corner, you see the map that shows you where you are and helps you navigate the city of Miami.
Game Features to Look Out For
While playing the Miami Crime Simulator, you can look out for a wide range of features. Some of these include:
An open world to explore in Miami, with a map for easy navigation.
Customize your player's look.
Equip yourself with weapons, ammo, and cars.
Fluid gameplay and action scenes.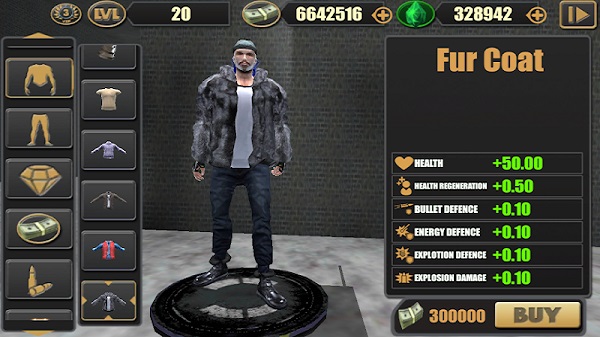 Fun quests with rewards for purchasing and upgrading your character.
Use the game store to equip your character.
Vivid 3D design that brings the gameplay to life.
Conclusion
Miami Crime Simulator is a fun open-world game for those who enjoy action games. The game offers many opportunities for enjoyment and will keep you hooked with the gameplay and constant quests. You can focus on improving your rank at the crime scene and gain the respect of other crime lords.


Join Telegram Group
Download Miami Crime Simulator APK and dive into the world of action! The open-world mobile game takes you to where the action between gangsters and police.