Download Makeover Studio: Makeup Games to start your journey into the beauty world. Experience a beautiful blend of storytelling and ASMR beauty routines.
About Makeover Studio: Makeup Games
Makeover Studio: Makeup Games is a makeup simulation app developed by Stella Joy Studio. It is an Android application, 651.17 MB in size. It features colourful characters, male and female, of different ages, all ready for you to experiment on. Makeover Studio: Makeup Games has a rich collection of makeup tools and styles to aid your beauty journey.
Everything you need, from lipstick to eyeliner, foundation, and even jewelry, to enhance a person's natural features, is available here. If you dream of becoming a makeup artist, this app is useful for practice too. Although it is just a game, it helps you get used to working with clients and fulfilling their makeup needs.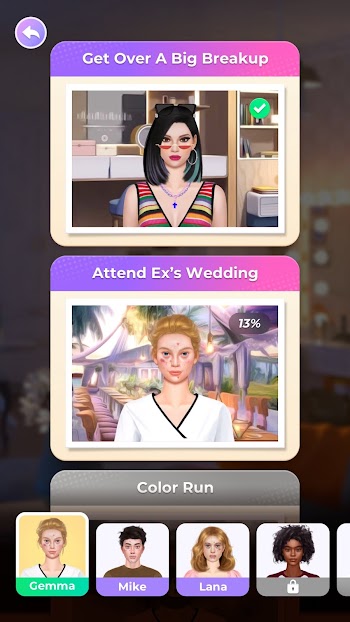 The way Makeover Studio: Makeup Games combines makeup elements and different narratives to give a seamless game is unique. This is your opportunity to take people from a barrage to amazing. What's more, you learn about parts of their daily lives; the betrayals, love stories, etc.
Makeover Studio: Makeup Games also features a variety of occasions to cater to. The range includes weddings, birthdays, proms, and the regular girls' night out. With this game, you can get the full "booked and busy" makeup artist experience from the comfort of your smartphone, and it's all free!
Key Features
Makeover Studio: Makeup Games is a collection of cute games with just as cute features. The unique features of this mobile game include the following: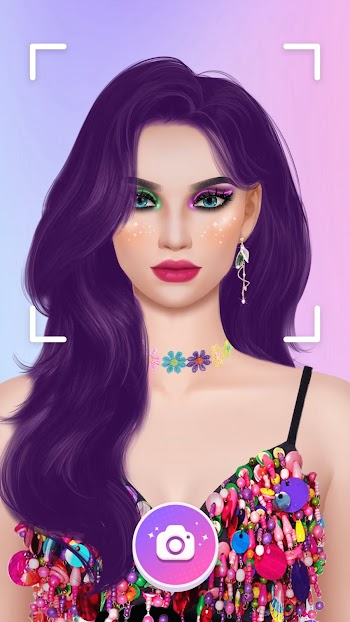 Beauty Theme: The game has a simple theme coupled with addictive gameplay. It features a bunch of simulation games with an overall beauty theme. This is a good option for unwinding if you're into makeup, fashion, or skin care. It is also great for kids interested in the makeup industry since they can't practice with real people yet.
Levels: Makeover Studio: Makeup Games has many fun levels to participate in. Each level has a unique requirement you must meet to complete it. The levels feature a variety of makeup challenges which come with rewards and special prizes when you complete them.
Makeup Tools: The makeup tools are here to make your work easier. With each tool, you can achieve different effects, styles, and looks. The goal is to fully use your artistic skills and know-how to create looks that satisfy your clientele. Your tool kit includes foundation, eyeliner, eyeshadow, lipstick, and makeup brushes, amongst other important equipment.
Hairstyling Game: In addition to working on your client's makeup, you can change their hairstyles. You can switch colours and cuts to produce what your client wants.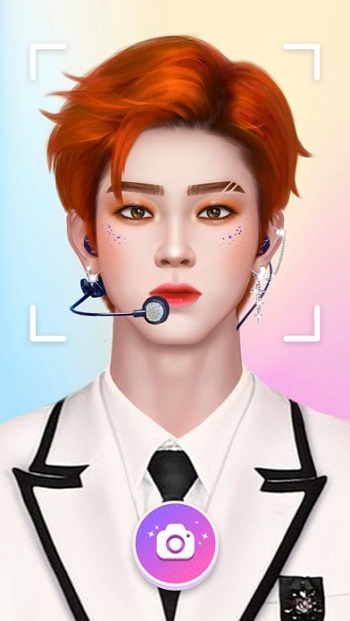 Makeover Studio: Makeup Games also has a section where you can accessorize your clients using the jewelry provided. This game allows you to bring any makeup look and match hair and jewelry if you wish.
Gameplay
Simulation games are very popular because of how simple and versatile they are. This game is not an exception. Makeover Studio: Makeup Games allows you to carry out multiple tasks. You get to be a makeup artist, hairstylist, and jewelry expert. You're living your beauty expert dreams.
Gameplay is simple. It's almost like a virtual dress-up game. The title does say "makeover." There are specific parts of the client's appearance that you can change. These include eyeliner, foundation, lipstick, hairstyle, hair length, earrings, and necklaces.
How To Download And Install Makeover Studio: Makeup Games
You can download the Makeover Studio: Makeup Games APK file from this website. Click the Download button to begin the download process. When that is done, go to the security section of the Settings app on your device, and enable permissions for installation from unknown sources.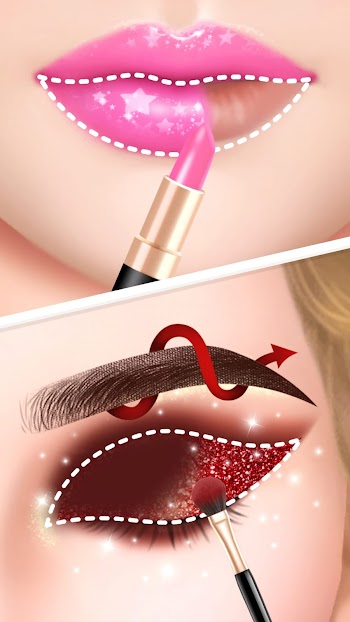 Go to the Download manager of your browser. Click on the Makeover Studio: Makeup Games APK file to trigger the installation. Options will pop up on your screen to guide you through the installation process. You might have to wait a while since they will appear at intervals. The app will appear on your Home Screen when the installation is over.
Click on Open from the browser or the app on your Home Screen to launch it and begin playing the game.
Pros And Cons Of Makeover Studio: Makeup Games
Makeover Studio: Makeup Games' availability as an APK file on this website is a great advantage to you because you'll always be able to download any game version here. You can even download different versions and install the one you want when needed. Downloading takes a short time, and you don't have to wait for a review process.
Since you have the file, you can install or uninstall the app whenever possible. In addition, Makeover Studio: Makeup Games is a game for all ages. The game is child-friendly, and there is no explicit content. Even love-related stories are okay for children.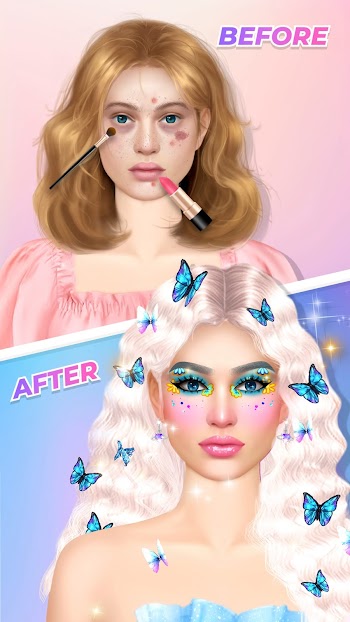 The major downside is the presence of ads. The video ads pop up at the most random of times, and they can distract your gaming. Another one is that you have to download new APK files when new game versions are released since there is no option for automatic updates. As mentioned earlier, this has its benefits, so it's not much of a demerit.
Conclusion
Makeover Studio: Makeup Games is a game for everyone; young, old, male, and female. It allows you to create versatile designs, including holiday-themed ones such as Christmas and Halloween looks. You get to take pictures of your clients at the end and be proud of yourself. Pro-tip; know what works best for each client.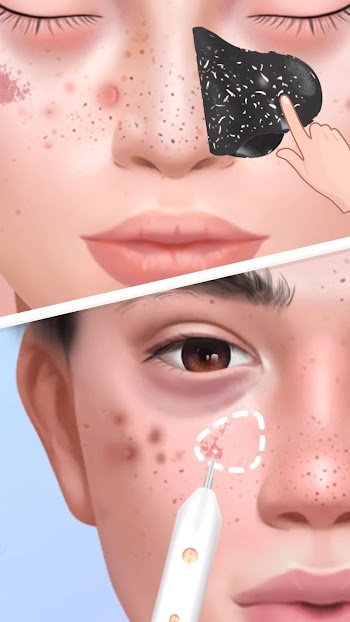 Just like in real life, your clients have unique faces and needs. You have to know what type of makeup suits each character. The only way to figure this out is through trial and error, so don't be too hard on yourself if your first tries look weird. It takes a while to get used to the game. Also, remember that makeup is art, even when it looks weird! Don't forget to have fun!