Download and install Major Gun APK to be able to fight off terrorists planning to create a disaster for the world. The beautiful features of this game are what make it a delight.
Description of Major Gun
Major Gun is one of the games that fall under the shooting genre. One spectacular thing about this game is its incredible weapons system, which is available for Android and iOS. The game's plot revolves around a couple of terrorists that made their way past the border and gained entry into your country to wreak havoc. These terrorists have always been terrorising your country and threatening the national security of your nation.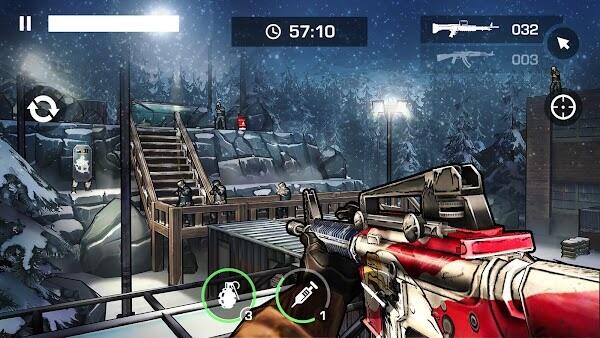 But you are a military warrior whose major mission is to fight against the terrorists and bring peace back to your nation. This is an addictive game with cool 3D graphics, and the pictures appear slightly cartoonish. Besides that, the game's control system is pretty simple and basic, and the gameplay is suitable for gamers of any age. You cannot easily put down this game when you start it.
The Plot
This game centres around a war that involves some terrorists. These terrorists could be from secret organizations whose major mission is to upset the country's regime. These terrorist plans might also involve spreading some deadly virus on the country and significantly decimating the world's population.
You will role-play the part of a commando hero whose mission involves the prevention of these crimes from occurring, thereby contributing largely to the world's peace. Because this mission is not easy, you will be armed with some sophisticated weapons to help you battle the villains effectively. Some weapons at your disposal include sniper rifles, grenades, shotguns, rifles, machine guns, and so on.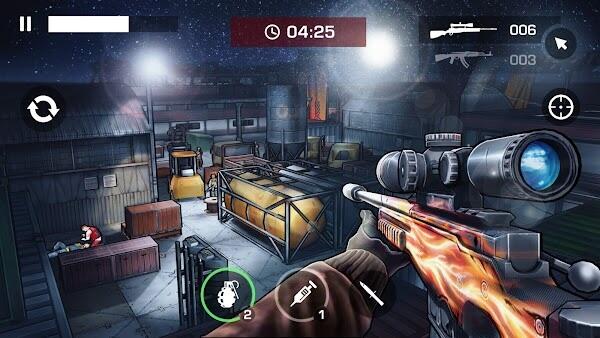 If you are not interested in playing a solo battle, you can choose the PvP feature, where you can play against other online players. Each PvP will have about four players altogether.
Diverse Scenes and Missions
In this game, you will face different missions and challenges with each level you attain. For instance, you must eliminate all the terrorists and free the hostages on a level known as an Obstacle. On another level, your mission is to discover enemy bases or prevent a disastrous nuclear explosion that is about to strike – all these elements of this game are sure to draw you in.
There are over 100 different missions in this game. While carrying out the mission, you will pass through some places, such as the dark factory, the oil field, the subway, the harbour, etc. You will also discover several scattered pieces of items that could serve as the enemies' hiding spots. The game's lively and realistic 3D graphics are pretty attractive. You will encounter several details. You can make use of the different weapons at your disposal. For instance, you can use the sniper rifle to take out enemies from a distance. Pistols are mostly used for close combats if you are interested in aiming and checking perfect headshots.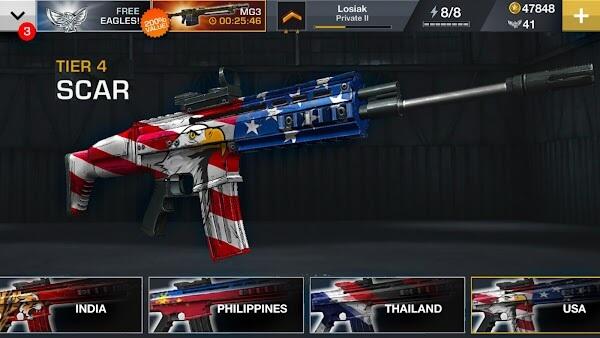 Unlock New Enemies
While you can easily unlock new weapons and characters, you will also unlock some new enemies whose powers and abilities match the stage you have reached. And to defeat these unlocked enemies, you must make good use of your best weapons by discovering the enemies' weakness and ultimately defeating them. The effects of these attacks will be displayed in unique slow motion that will excite you, especially when you see how an enemy falls.
Accuracy and Speed
Speed and accuracy play a major role in the gameplay of Major Gun and the most important role in your capability to complete the mission. When an enemy suddenly appears, you will see the sight of the gun from the screen, such as four small straight lines.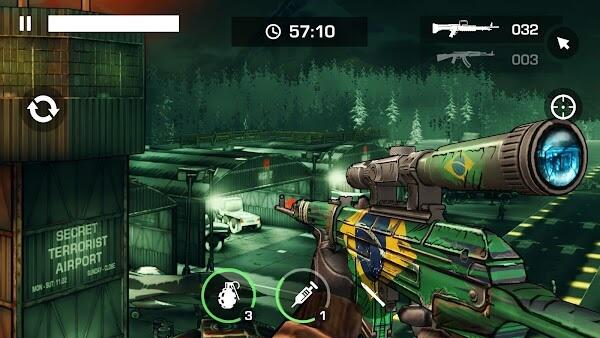 The game's control is pretty intuitive and very easy to navigate. If you are already used to playing shooting games, then you will be most comfortable with the arrangement of this one, too. If you are new to the game, however, getting familiar with the gameplay and control will only take a couple of minutes to understand what the game is all about. Truly, not all shooter games have all the features that Major Gun provides. Several FPS games in the market have some common errors – the whole way is stunned, the control buttons are too big and occupy too much space on the screen, or in some situations, the control buttons are not in the right positions. But Major Gun has ensured that its gameplay does not have any errors.
You will receive several rewards at the end of each mission, including equipment, loot, items, stars, etc. In addition, you will also be able to unlock some new weapons. For example, you will have access to over 30 weapons in Major Gun.
Outstanding Features of Major Gun
The most significant war occurs in several different aspects, and you will have to come up with solutions according to the situation on the ground.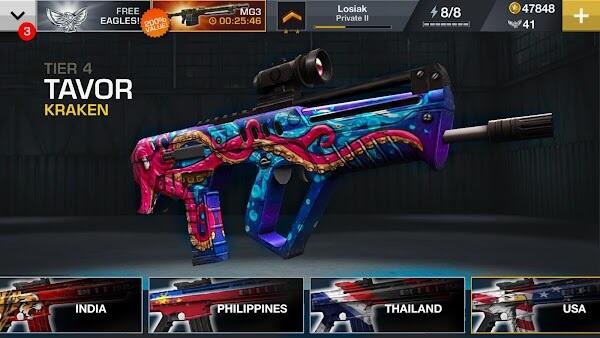 By playing with your teammates, you can sweep through all the large areas and eliminate all the enemies you come across.
Use the various combat vehicles to aid your mission; some of those vehicles include tanks that can cause a lot of damage, including drones capable of dropping mobs.
Apply a series of special tactics and destroy major bases with the hig-tech weapons you already own.
Get more friends with which you can form a formidable team of 4 players to fight off other enemies.
Major Gun is indeed an addictive game with interesting gameplay and incredible backstories. This is one particular game that encompasses all aspects of gaming. When you begin to play this game, you are guaranteed that you will not experience any moment of dullness.
Last Words
Major Gun is an FPS game that allows you to battle off terrorists by using sophisticated weapons. This game also requires some tactics to kill all the enemies and return peace to the world. If you are thrilled by this game's ideas, you should waste time downloading it immediately.