Download Lumbercraft APK and cut trees at top speed to succeed. Complete different missions and defend your field from enemies in this hyper-casual game.
About the Lumbercraft Game
Lumbercraft is a hyper-casual game based on action and collecting wood. In this game, you get an ax to cut down many trees in the forest and hold the lumber in a backpack. Your focus in this game should be to collect all the wood possible and use them to build houses. This way, you can take advantage of the forest to the fullest.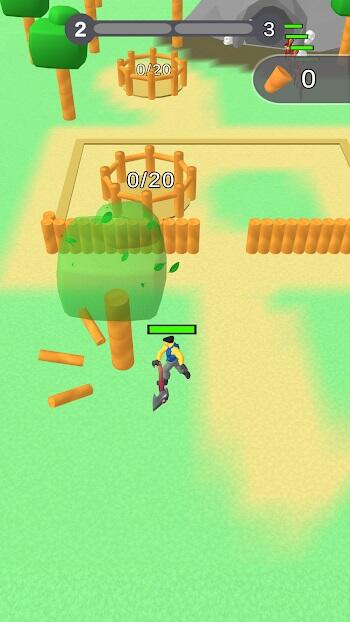 The Lumbercraft game was developed by VOODOO and first released on the 5th of January, 2021. The game is for teenagers, with the content of violence and blood. To play the game, you get close to the different trees and hack them with your ax. Then, you can fill your backpack with wood and store it in a designated area.
The game lets you watch the action play out from a high spot. You can see every tree in the forest from up there, use the lumber you have collected to upgrade your machines, and cut the wood into smaller cylindrical blocks.
While cutting logs and storing the wood, you have collected in the designated areas, you can build new properties and extend your business further in the forest. But, it's not very easy to create a city in Lumbercraft. This is because you have to fight against the wild enemies that try to destroy your houses and slow your growth.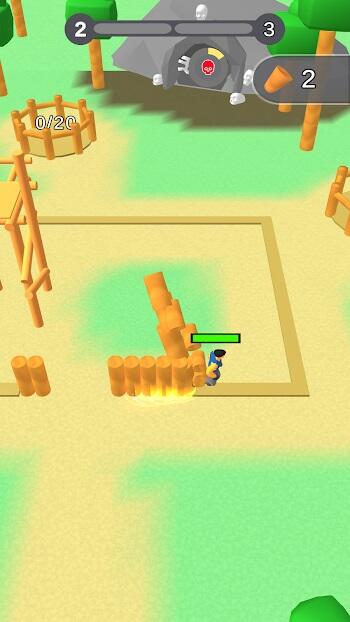 Although your ax is for cutting trees, it can also be used as a weapon to cut down your enemies. In the Lumbercraft game, you also get a budget to work with. With this budget, you must make the most of every construction progress.
Game Mechanics and Plot
In the Lumbercraft game, you must cut down trees and build your city. You can swipe your finger across the screen to move towards the tree. Once you are close, the player starts cutting it automatically.
The gameplay of Lumbercraft is pretty simple. You will control your lumberjack and cut down trees. Take the lumber to the sawmill where it would be stored and use it for construction. The game combines action, crafting, and a tycoon business person.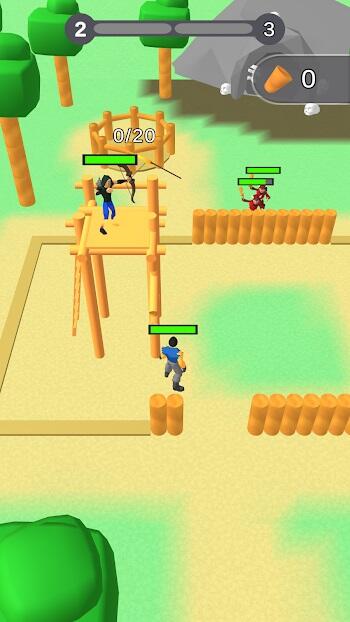 Little by little, you will have to build a large and elaborate city with the lumber you have collected to construct buildings. But the game does not end in simply building the city. You also have to worry about the town's defense and the enemies that will come to plunder it.
As you play the game, you can level up and go through different stages. Then, you can pass through difficult challenges to see if you can progress in the level. Also, when you chop lumber, you can earn coins and use that for your business purposes.
You also let your raw wood get chopped into finer pieces in the game. You can visit the blacksmith in the game to get more tools, level up your armor, and increase how much damage you can take. But, leveling up costs coins, so you need to chop as much wood as possible to earn the coins you need.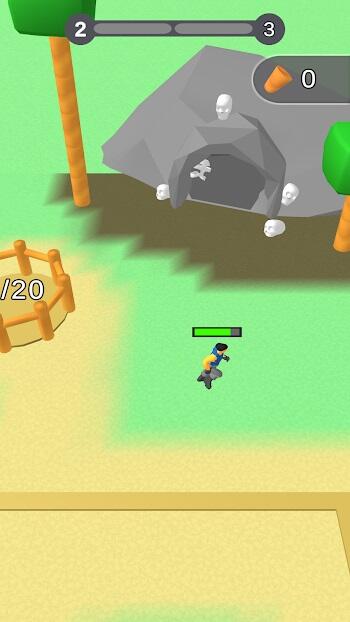 A business section of the game also requires you to trade with other merchants. You can sell your wood for more coins to spend at the blacksmith or for other purposes. In the game, you can buy more wood if you have extra money and use that to build your house.
Features of Lumbercraft
When playing Lumbercraft, there are different fun features that you can take part in to enjoy the gameplay. These include:
Chop As Many Trees As Possible: Although chopping trees seems like a lot of work, you can enjoy it while playing this game. The game makes the art of chopping pretty easy, so you can collect a lot of wood to get things going. You can collect the wood and build structures, including gates and towers, to protect your city. You can also build systems like a cannon or an archer. It's a fun game to keep you engaged with different enemies.
Fight Against Enemies: In the Lumbercraft game, you will have to clear the different stages of the game if you want to proceed. But clearing the levels does not only involve collecting wood but fighting against various kinds of enemies. You will be given a short time to prepare and can erect towers and gates to protect yourselves against these enemies. A weapon you can get is the tower, which automatically shoots all enemies in sight as you play. Also, you can join the fight if the enemies are too many.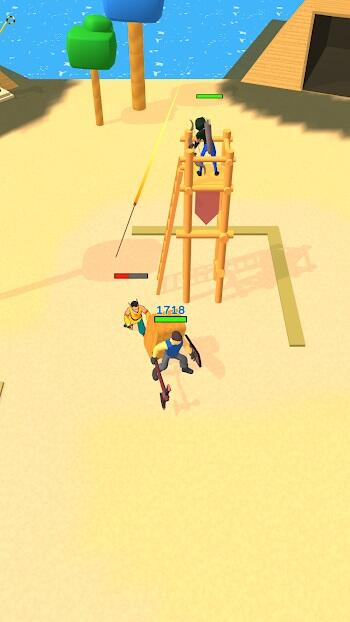 Clear Stages: Lumbercraft has plenty of zones you need to complete to win. Each level has different waves of enemies per zone, so you should expect to fight against many enemies at each level. You can devise different fighting strategies, whether you want to do the heavy-lifting or join the fight yourself. Also, if you still need to cut wood, you can set the towers to defend your city while getting as much lumber as possible. As you play Lumbercraft, use your time wisely and clear the stages.
Upgrade Your Weapons: When you're not chopping trees or fighting against other enemies, you can go home and take care of other tasks at Lumbercraft. The game allows you to convert the trees into fine lumber and use that to build. Or, you can go to the blacksmith to upgrade your armor or power. You can convert the lumber to coins to shop for more tools.
Conclusion
In Lumbercraft, you can cut the wood, build your city, build towers, and kill the enemies standing against you. It's a unique game that puts the future of your city in your hands, from the time you start building until you have large structures and strong towers. If you're looking for a fun game with easy gameplay and an interesting theme, Lumbercraft is an ideal choice.


Join Telegram Group
Download Lumbercraft APK and cut trees at top speed to succeed. Complete different missions and defend your field from enemies in this hyper-casual game.