Download Lords Mobile APK and engage in hair-raising battles against enemy kingdoms. You must build formations, raid castles, and crush anyone who gets in your way.
Detailed Analysis of Lords Mobile
Lords Mobile is a multi-player strategy game offered by IGG.COM. It features a medieval setting with players taking on the role of warlords vying for supremacy. The game's objective is to build a powerful empire through resource gathering, construction, and strategic warfare.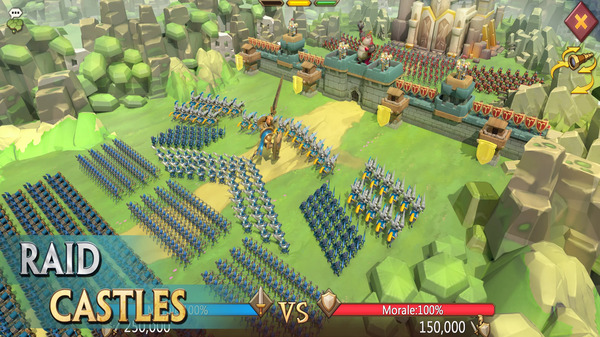 It begins with the formation of an army comprising powerful heroes and mercenaries. Players must then deploy their troops wisely to take down enemy strongholds and expand their territory.
There are many ways to approach each battle, and the game allows for a high degree of customization. Heroes can be equipped with a variety of weapons and armor, and skills can be upgraded to make them more effective in combat.
If you want a blood-curdling battle encounter, you should get the Lords Mobile for Android. The game has a great frame rate and is optimized to work well with Android 4.1+ devices.
Lords Mobile - Background Story
This game is set against the backdrop of a fall of an Emperor. There is an urgent need to restore the shattered empire and return it to its former glory.
You will come in as the real hero/ a legend ready to save the empire and take it for yourself. It will be a long, hard road to the top as there are many other warlords also vying for power.
Ensure that you conquer and unite kingdoms to create the most powerful empire ever seen. Only then can you sit on the Iron Throne and rule over all!
Recruit Powerful Heroes
Your success in this game largely depends on the heroes that you have in your army. You will need to carefully select each hero, taking into consideration their unique skills and abilities.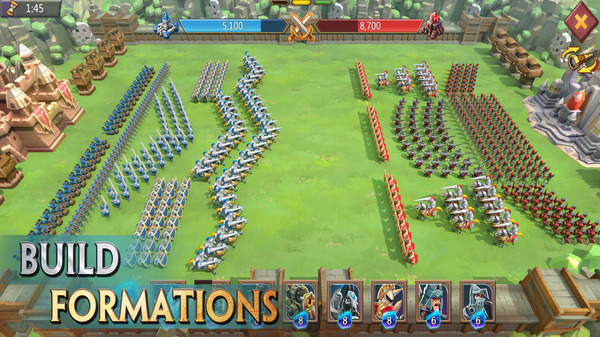 You can recruit heroes from different backgrounds, including mermaids, dwarves, dark elves, and steampunk robots. Consolidate your army by selecting 5 heroes that complement each other's strengths and weaknesses.
You can also upgrade your heroes' skills to make them even more powerful in battle. With the right combination of heroes, you will be able to take down even the most formidable foes.
Outstanding Game Features
Collect Artifacts and Other Treasures
In this game, you will come across many different types of artifacts. Each artifact has unique properties that can be used to boost your heroes' stats.
You can also find other treasures, such as treasure chests and mystery boxes, which contain valuable resources. These resources can be used to upgrade your heroes and build more powerful weapons.
Enter the Magical Vergeway
The Vergeway is a magical place where you can obtain powerful cards. You will need these cards to summon heroes, upgrade their skills, and build powerful formations.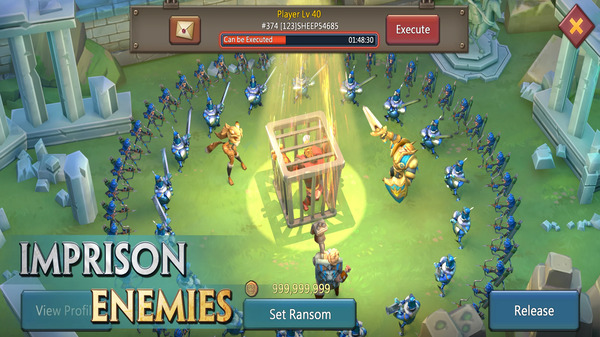 Be sure to explore the Vergeway carefully as it is filled with dangerous creatures that can put up a fight. Only the bravest and skilled explorers will be able to obtain all the powerful cards.
In this game, you should always be expanding and improving your kingdom. By constructing new buildings, you can increase your income, train more powerful troops, and store more resources.
You must also upgrade your existing buildings to make them more efficient. An upgraded castle will be able to withstand longer sieges from enemy armies.
Ensure Effective Troop Formations
You will need to carefully consider the composition of your army before each battle. Different troop types have unique strengths and weaknesses, so it is important to deploy them wisely.
You should also take into account the terrain of the battlefield as this can give certain troops an advantage. For example, archers are more effective when fighting on hilly terrain.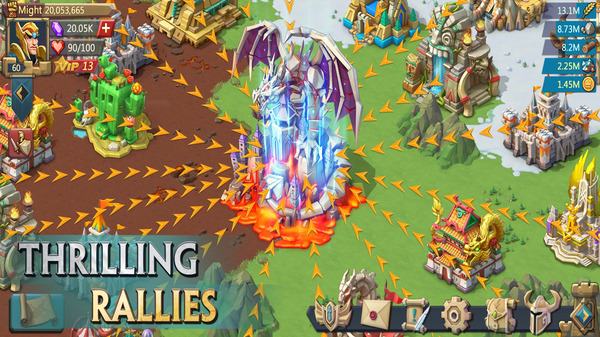 The game features 4 troop types and 6 formations to explore. Ensure that you experiment with different troop combinations to find the most effective formation for each situation.
Take on Exciting Quests and Challenges
The game features a wide variety of quests and challenges for you to complete. These include defeating powerful bosses, conquering enemy kingdoms, and exploring dangerous dungeons.
You will be handsomely rewarded for your efforts, so be sure to complete as many quests and challenges as you can. Only the most dedicated players will be able to obtain all the available rewards.
You can also forge alliances with other players to take on joint quests and challenges. This is a great way to participate in events such as Battle Royale, Kingdom vs. Kingdom battles, Guild Wars, Wonder Wars, and Darknest Invasion.
Clash with Other Players Online
This game features a wide variety of online multiplayer modes for you to enjoy. You can battle other players in real-time PVP battles, join guilds to participate in massive guild wars, and take on other players in the Arena.
Ensure that you seize power by taking part in these online multiplayer modes. The more successful you are, the more rewards you will be able to obtain.
Superior Animations & 3D Graphics
This game features stunning 3D graphics and animations. The characters and creatures are all intricately designed, and the environments are rich and detailed.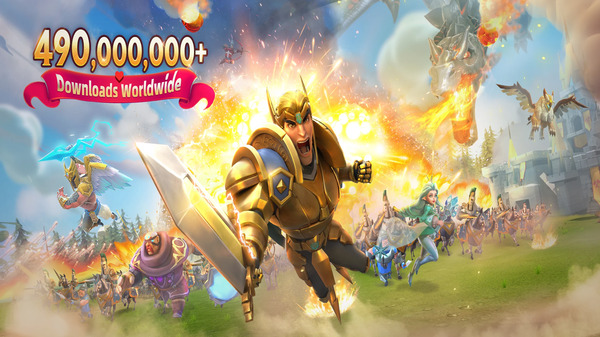 You will be able to appreciate the beauty of the graphics as you travel through the different kingdoms and explore the Vergeway. The graphics are sure to immerse you in this magical world.
An Original Soundtrack
The game features an original soundtrack that creates a perfect atmosphere for the game. The sound effects are exciting and relaxing and will make your gaming experience more enjoyable.
Conclusion
Are you looking for an intense battle strategy game with stunning graphics and animations? If so, Lords Mobile is the perfect game for you. With its wide variety of gameplay modes, quests, and challenges, you will never get bored.
You will take on other players globally in online multiplayer battles, and you can forge alliances with other players to take on joint quests. Download Lords Mobile now and start building your kingdom!