Download Life Simulator 3, the closest you will ever get to a real-life situation. Live many lives, create a character and give them the brightest future possible!
An In-Depth Description of Life Simulator 3
Just as the name implies, Life Simulator 3 is an addictive game about living life – this game is as close to real life as it gets. It is an idle game published by Playdrop, allowing players to live several lives due to the complex simulation system. Basically, you have to create a character, give them a name, lead them through a particular career path, socialize and make friends, and let them get married and have kids – you need to give them the brightest future possible.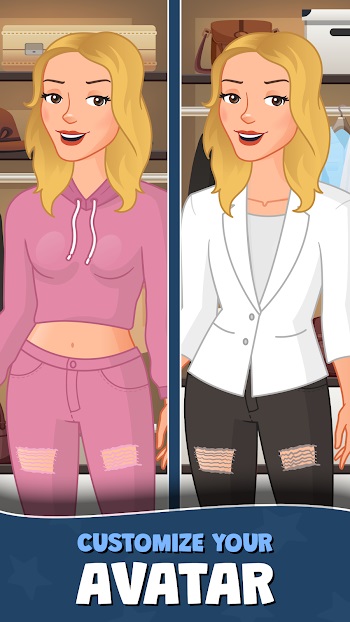 In Life Simulator 3 for Android, players live other lives in the form of their characters, they make all the decisions, and every scenario impacts every decision. Your goal as a player is to achieve the best future possible for your character; this requires you to make difficult decisions that will significantly impact your destiny. You need to fulfill life, and this is pretty interesting.
Download the Life Simulator 3 latest version and begin a life of your own. The game starts once you are done creating your character – a teenager who will get kicked out of their parent's house after a couple of months or years. From then on, you will have to make a life for yourself and survive, and the first thing you will have to do is find a part-time job while educating yourself. Note that you need to be educated so that you can get high-paying jobs.
Players will also have to enroll their character in special courses to learn specific skills (a driving school to get a driver's license). To survive, like every other human being, you need food, water, a place to stay, and good health, and you need to be wealthy enough to achieve these things. Once you get a stable career, you can get into a relationship, marry, and have kids.
The Life Simulator 3 gameplay is much more challenging than the usual idle games you play. This is because it requires that players store a lot of information about their characters that will have to be considered when making decisions. Every character's life is divided into ten different sections, and you can access each section by clicking on the buttons at the bottom of your screen.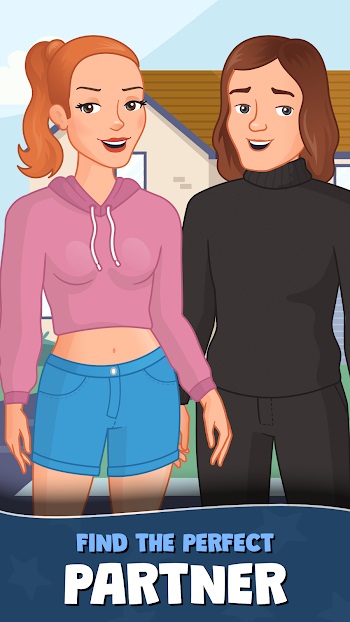 Players can use these buttons to track the different aspects of their character's life – medical history, employment status, social status, and how they relate to their environment, house address, and many others. You can edit any of these sections in real-time based on your needs and income level. Life Simulator 3 is much more than just building a life, as you will come across difficult obstacles that will change your entire plan once in a while.
Our site offers a straightforward Life Simulator 3 free download process so that you can get right to it!
Features of Life Simulator 3
Now that you know about Life Simulator 3, let us look at this game's exciting features.
Careers
In Life Simulator 3 for Android, players need to have a promising career in order to survive.
There is a wide variety of career choices to choose from depending on your level of education – from dishwashing to paleontology. You can also choose to become a martial arts instructor or a sailboat captain, whatever floats your boat.
Life Simulator 3 offers over 130 different jobs.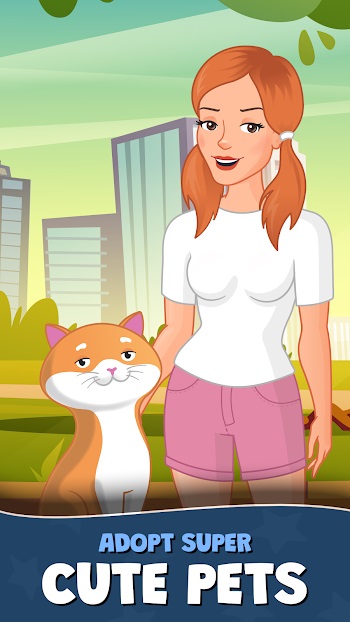 Education
Choose an educational path – remember that whatever you choose determines the jobs you will get, and you need to be educated to get high-paying jobs.
Players can study some of the best courses to get the best jobs and become wealthy.
There are over one hundred education pathways in this game – from marine biology to wildlife conversation, the game has it all. You can even choose to become a pilot!
Shelter
Of course, it is essential that you have a roof over your head, so you will need to get a place to stay.
Players must move out of their parent's house to start surviving independently.
Depending on how wealthy you are, you can choose to live a luxurious or average life – get a castle or a lovely penthouse apartment.
Once you get a partner, they can move in with you.
Make Friends
In the real world, we need friends and people in our lives to help us become better versions of ourselves. This is the same for Life Simulator 3 real life.
Players can socialize with friends, and who knows? They could meet their soulmate along the way.
Once you find someone to date, they can move in with you.
When they move in with you, their salary will be added to yours.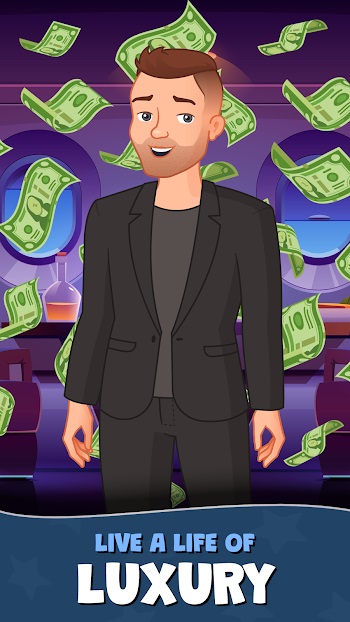 Relationships
What is life without a little bit of romance to spice things up
Find a beautiful partner and get married to them.
Always try to keep your relationship partner happy.
Players can buy gifts for their relationship partners.
Move in with your partner or the other way round. Whatever you do, keep the relationship strength up.
Become a Celebrity
An interesting feature of Life Simulator 3 for Android is that players can decide not to live everyday life. Instead, they can become celebrities.
There are Easter eggs you can collect to become internet famous, a movie star, or a singing sensation.
As a celebrity, you can earn a lot of money and become a Simulator billionaire.
Start a Family and Get Pets
When you get married, you can start a family, have kids, and support them till they are old enough.
Players will pay for childcare and can throw birthday parties for their children.
Keep the relationship between you and your children strong by taking them on holidays and spending time with them.
You can get a cute pet and watch your social life increase.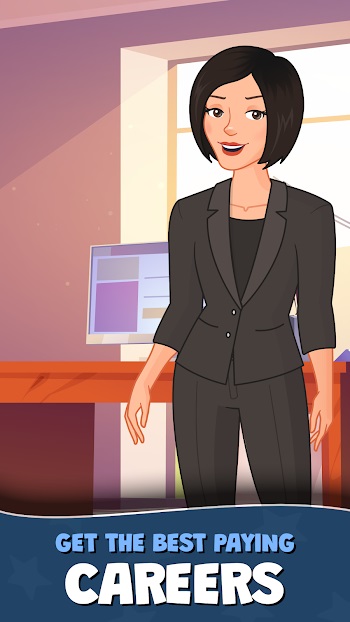 Manage Your Finances
In Life Simulator 3, you need to manage your finances properly, so you do not go broke.
Manage utility and internet bills.
Manage your finances well so you can live a life of luxury with your partner and children.
Spend Your Money
While trying to manage your finances, do not forget that you are allowed to enjoy yourself once in a while.
You can buy boats, planes, cars and many other things.
You can buy gifts for your partner.
Conclusion
With all that is written above, it is extremely difficult not to fall in love with Life Simulator 3 before downloading it. Building a life apart from your own is exciting and something you should try out. After all, we all want a second chance at life, so download Life Simulator 3 for a similar experience.