Download and install Left to Survive APK and immerse yourself in an apocalyptic world of zombies, where you will have to eliminate zombies and destroy other enemies.
What You Need to Know about Left to Survive
Left to Survive is a survival shooting game created for Android gamers. My.Com released the game. Left to Survive is an impressive combination of a shooting game, a survival game, and interaction with other players. This situation requires you to find ways to destroy your opponents and emerge as the last survivor.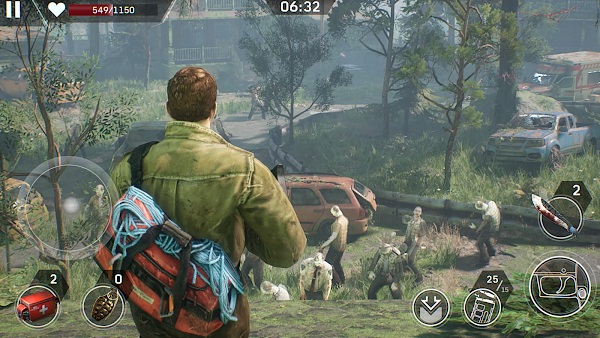 Gameplay
In the year 2024, a group of soldiers were on a rescue mission but found zombies on the street instead; these zombies devoured everyone they saw. Therefore, as one of the soldiers, your task is to use any weapon such as grenade, pistol, rifle, etc., you have with you to protect yourself against the undead. You have to shoot to kill the zombies whenever you sight them because they are always coming for you. After you have eliminated all the zombies in each level, you will gain valuable rewards and currency you can use to buy more modern weapons or characters that will be more effective in killing the zombies in other locations.
Build Your Base
Besides the characters and types of guns, you can use your earnings to construct and customize your base. You can also use your money to protect yourself against the invasion of the zombies. You have the choice to build your base however you want and create a strong fortress that zombies will not be able to violate.
You can also shatter the enemy's base by using a helicopter. All you need to do is use a helicopter to approach the base and shatter the place with a bullet storm. Almost all items can be purchased in Left to Survive; there is a virtual currency you earn as you play the game and climb levels – there are only a few items you can purchase with real money if you want.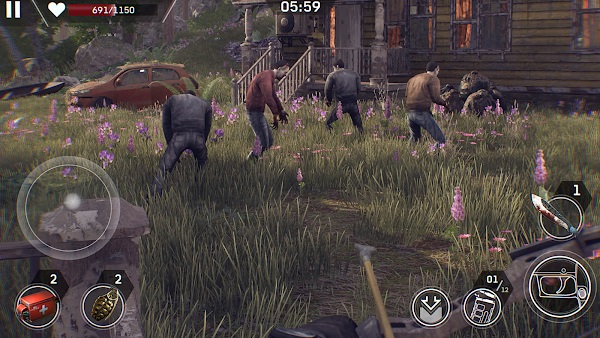 An Awesome PvP Mode
To keep yourself from being bored with the game, and besides killing zombies, you can engage in PvP mode with other players to ascertain your survival skills. If you and your friends love guns, it is better to have them join in a solo game where you get the chance to show off your skills; or you can form a team to destroy other teams. This is another form of entertainment besides killing zombies.
Design
The game is beautifully designed with 3D zombies, characters and general outlook. Equipment and weapons are simulation detailed. Generally, the developers of Left to Survive optimize the game's interface as much as possible. There are continuous updates as new features are added. There are also bug fixes and improved interface to makes the game a lot more enjoyable. With Left to Survive, there is indeed no dull moment. The sound of bullets, zombies, and bombs are qualities of the game's awesomeness.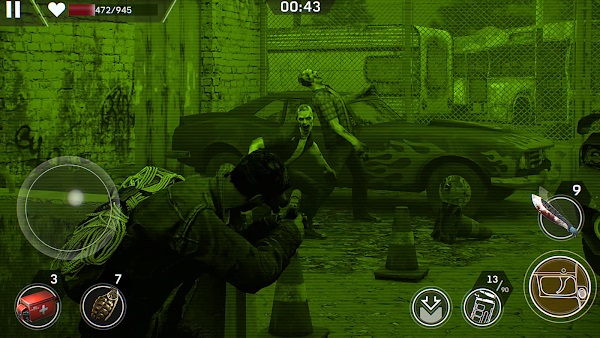 Wide variety of Ammo
On the mission to rescue the world from a zombie invasion, you will be able to use a lot of gears and weapons to fight this battle. First, you must choose and pick the weapon you believe is perfect for the mission, ranging from assault weapons, sniper rifles, and shotguns to machine guns. These weapons will assist you in shooting as many zombies as you can. Next, build your hero with enough gears to enhance his powers and skills. Finally, upgrade and evolve gear and weapons to empower your hero further.
Unite them All
You can meet the heroes in the world of a zombie apocalypse. Before the world became a nightmare, these heroes were totally different; they were humans like you. Now they have been tasked with the mission to protect the world from these undead creatures. Each hero has his unique abilities and survival skills. You can evolve and upgrade them to improve their skills. Finally, gather all the survivors to give them new homes and hope. This can help make your base improve and make things easier for you.
Raid Bases
As already mentioned, another way of enjoying this game is by raiding your enemies' bases. The zombie apocalypse has arrived, and only the very strong will survive this invasion. Raid other bases with your aircraft and collect their resources, which will help you defeat the zombies faster and more efficiently. However, when you are raiding these bases, have it in mind that those enemies will have to protect themselves and attack you too. You cannot just easily take their resources. They won't give up easily without a fight. Equip your aircraft with enough powerful weapons and upgrade the machine for a successful raid.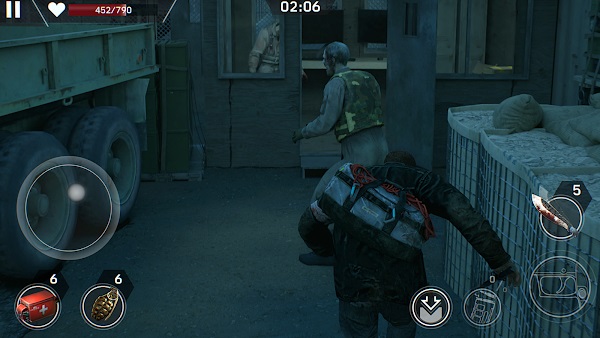 Upgrade Hero Power
Survival allows you to develop your hero by equipping and assembling detailed parts to make an efficient weapon powerful enough to stop an advancing zombie. You can create your unique weapon in your special style – a style exclusive to you alone. Your hero power will become more vital if you can upgrade weapons to an incredible new level. Additionally, your strength increases due to a certain device – a helicopter. This helicopter will make your mission even easier because you can launch an attack from the top to take your enemies by surprise.
Further Key Features of Left to Survive
Create a stronghold or fortress enemies won't be able to breach or invade

C

ompete against other players in the game in a player-against-player contest

Engines are confirmed and ready to invade bases if there is a zombie apocalypse

Gather all the heroes in a shooting game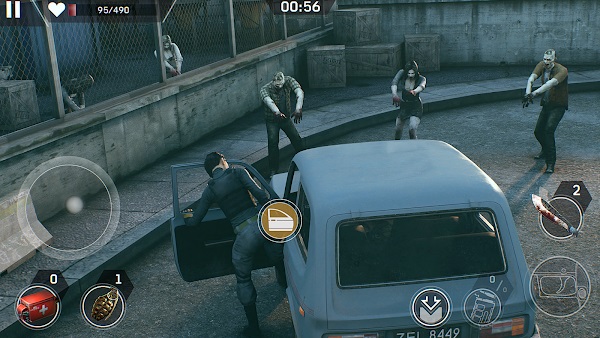 You will have a variety of options for weapons if the world spins out of control
Most important, you will have to fight off an army of zombies
Final Thoughts
All in all, Left to Survive is a very nice and addictive game that is sure to keep you playing for hours. This game is loved by many due to its different modes and fun mechanics. As you play as a rescue solder and upgrade your town, you will be able to gain access to new weapons and discover survivors that can assist you in your mission. So, if you are searching for a fun and addictive game to play on your Android device, then Left to Survive is probably what you need.