Download Kuboom APK to participate in online battles with millions of players worldwide. Choose your weapons, customize your character, and prepare to defeat your enemies!
Kuboom
If you're a fan of FPS shooting games or action-themed games in general, you'll love Kuboom, a pixelated FPS shooter game.
The game features cute pixelated block graphics that are currently quite popular. Players can fight in battles against other players or form teams to test their skills.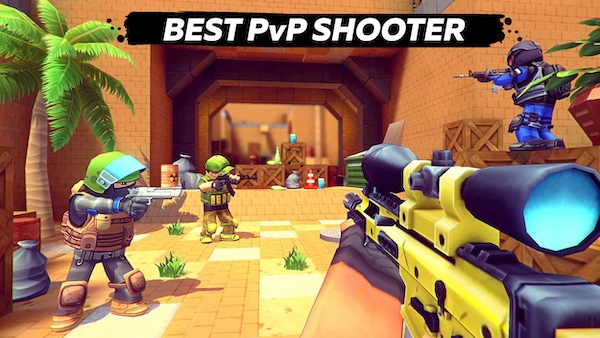 Choose from a wide range of weapons and skins available to you and level up after each win. Customize your weapons with different patterns and change your character's clothes if you want!
Kuboom has multiple in-game maps you can use to explore the game whenever you want.
Game Description
Kuboom is a first-person shooter (FPS) game. Other popular FPS games you may know are PUBG, Call of Duty, and the likes. Kuboom is equal rank with these top-notch FPS games and is very popular among fans of shooting games.
The game is pixelated and has very nice graphics. Kuboom was officially released in July of 2016 by NobodyShot, an Android game development company known for its combat-themed games.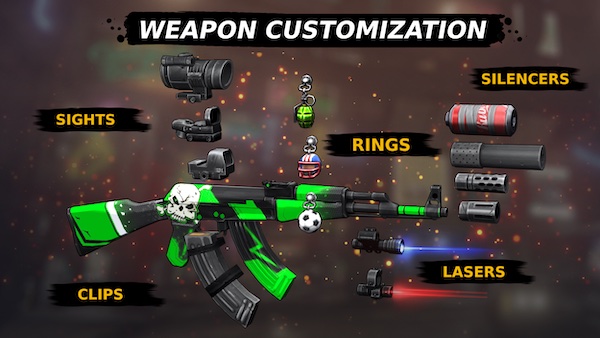 There are multiple shooting modes you can use in the game. You improve your shooting skills by practicing shooting using the different modes. It increases the experience level of your character and is fun to do.
You can play casually or compete in challenges and battles. Casual gaming gives you time to earn money and keys you can use to buy resources in the game.
Features of Kuboom
Kuboom game has many amazing features that make it one of the best shooting games online. Here are some of the unique gaming features Kuboom offers;
Beautifully animated pixelated graphics.
There are over 20 detailed in-game maps for players to use and explore the game world.
Good weapon variety. There are over 100 weapon skins and about 50 weapon units for players to choose from.
Diverse character customization options. There are more than 40 clothes your character can change into. You gain increased access to these customization options as you advance in the game.
Clan wars are an exciting way to win items and money from other clans. Players can form clans within the game. Wars could also break out between your clan and opposition clans.
Team battles. Each team can have up to 5 members, with up to 10 players in the 'Deathmatch.'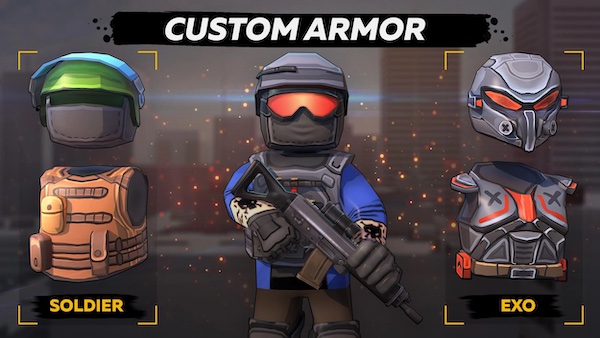 You can activate the 'auto shoot' option in the settings to easily control your guns.
Good game optimization.
Strong FPS rates even in low-capacity devices.
Amazing weapon customization. Add silencers, compensators, lasers, etc., to make your weapons more advanced.
The game can be played on smartphones and pc devices.
FPS can hold up to 32 players on the map.
You can choose many exciting game modes, including team battles, free for all, etc.
Get the Kuboom download to access all these amazing game features and start playing Kuboom today!
An Exciting Pixelated FPS Game World
One of the best features of Kuboom is its beautiful graphic design. The game graphics are Pixelated and look similar to Lego characters.
Kuboom attracts players with its graphics and fast-paced combat scenes among players. The game is constantly being upgraded to have more weapons, increased customization, and more game modes for players to enjoy.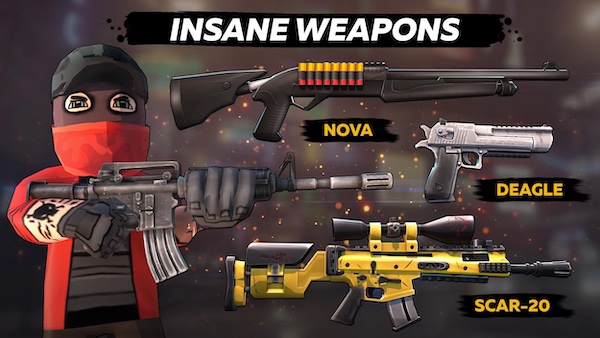 You can use in-game controls on your screen to control your characters and move around in the game.
Kuboom GamePlay
There are up to five different game modes in Kuboom. Each mode has features that offer you a unique gaming experience. You can change your game mode whenever you want through the settings.
Team Deathmatch is one of the game modes available. As the name suggests, you can form teams with other online players and compete against other teams to the death. There is a time limit for the game. Once the time is up, whoever's team has the most dead members loses.
Another popular Kuboom game mode is battle royale. Your aim in this mode is to defeat other players. While playing, you can collect weapons and coins from defeated players. This mode also has a time limit, and the number of players allowed to participate is also limited.
The survival mode is a bit different from other game modes. You will be playing against scary-looking monsters. At the top of your screen, you can see how many monsters you've killed, how many players are in the game, and how many players are dead.
Impressive Gun Variety and Customisation
The make-or-break feature for interactive action games is how good their weapons are. Luckily, Kuboom does not disappoint in this sector. Kuboom has an impressive selection of guns and other weapons for players to choose from.
To purchase anything in the game, you need either money or keys. Money is easier to get than keys, so most items in the in-game store can be bought using money.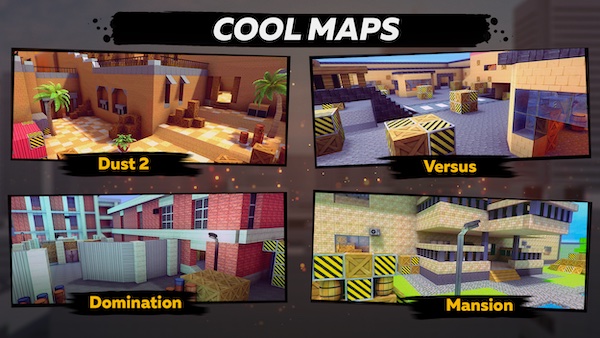 There are lots of guns you can choose from. The weapon gets more advanced the more expensive it is.
You can also buy character customization items for your characters. This includes new skins, clothes, and even accessories. Each skin has its own sets of strengths and weaknesses. And they each have special skills you can activate and a strength level that dictates what they can endure.
Conclusion
Kuboom is an amazing multiplayer action you should consider downloading. It's engaging, has good graphics, lots of weapons customization options, interesting characters, and is an overall amazing game.
Participate in shootouts and form teams with other online Kuboom players like yourself. Advance your character and learn new Kuboom tips and tricks to keep your character alive.
Win battles, become team leader, and rise up the ranks in the Kuboom leaderboard statistics.
Download the kuboom new update today to access popular kuboom promo codes, including kuboom unlimited money promo and kuboom money generator promo.