Download Kode APK to dominate the web from your little corner of the world. Make the most of this platform as you download and store files in a secured network.
About Kode
Kode is a browser designed by one of the leading tech industries to provide a swift user experience. It was released on October 13, 2012, and is available for Android and iOS devices. Its main go provides various features to super fast downloads and a perfectly secure browsing network.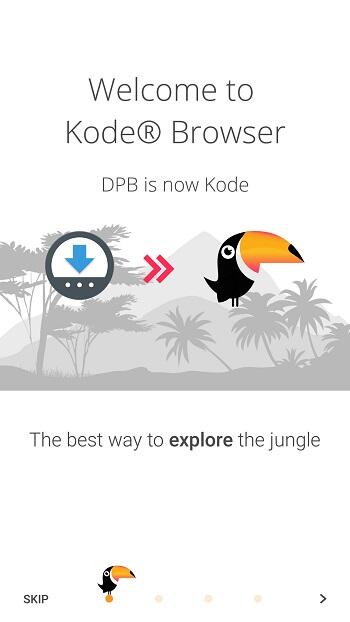 Kode is an all-in-one browser that ensures you download, browse, and perform media capabilities. It enables you to store media files, including video, audio, and pictures, very quickly and easily. After download, these files are stored in a perfectly password-secured folder that you can only access. You can also save your favourite videos in the app and watch them later at your convenience. This also includes saving favourite songs and listening to them offline without interruptions or network delay.
Features of Kode
Download Manager
Kode is the perfect app to download files on the internet. The internet is cyberspace with lots of information you can obtain and people you can interact with. This, however, makes it a double edge sword. You can meet encounter hackers and sites that may try to intrude into your privacy by just visiting them and downloading files on the site.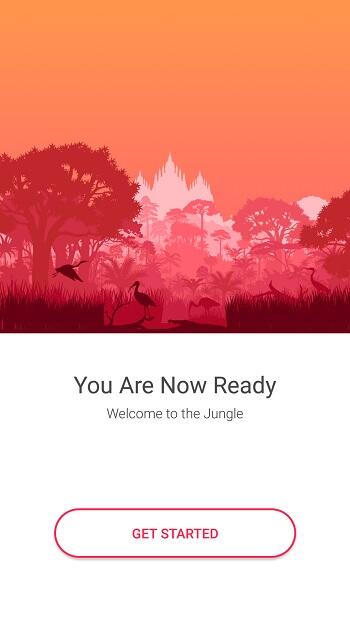 It may be difficult locating these files to decipher the good ones from the bad ones. Kode got everything covered. It ensures you download videos, audio, and pictures in the safest way possible. Moreso, it allows easy download of these files and instant storage.
Password Protection
After downloading your preferred files easily, it automatically stores these files. It also goes beyond just downloading and storing these files. Kode respects every user's privacy and focuses on ensuring their information is kept secure based on their decision. Kode enables you to hide your downloads and your browsing history from prohibited users. Your files are kept secured by a password set up by you.
You can set the type of security system most suitable for you. You could also set up a Fingerprint and FaceID protection to ease your security setup.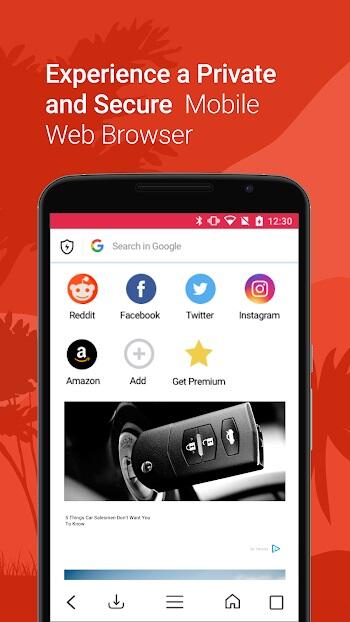 VPN Protection
To further aid the browser's security, Kode enables you to cover your IP address and mask your location to enjoy browsing privately. Most browsers' incognito mode may still lead back to the user's IP address, making them not fully secure. This feature enables users to enjoy a top-notch VPN service.
News Feeds
As we progress every day, there are new updates in the world. Yesterday's news is already old news. News updates are quite important to stay updated about the happenings and recent developments in various sectors of a country. Kode recognizes the importance of news updates and provides news feeds to keep you updated based on your selection.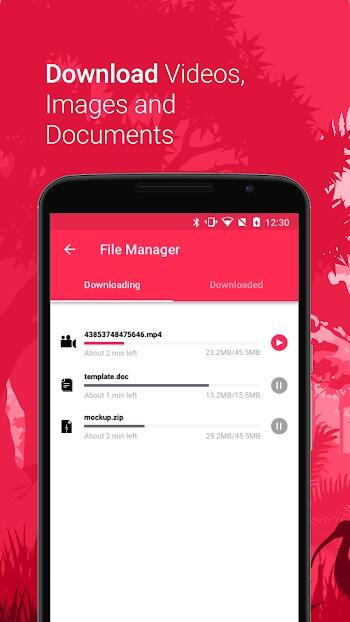 Video Importation
You can easily upload videos on your Kode browser. Kode supports videos no matter the type of media file, as it supports every prominent media file. Your files can be downloaded in Mp3, mp4, m4a, and other familiar extensions.
Video Exportation
Kode provides a wide space to get the necessary videos you're searching for. You can download these videos no matter the size and file format. You can download videos and store them in a private folder on the app. You can easily locate these videos in your gallery and share them with other devices.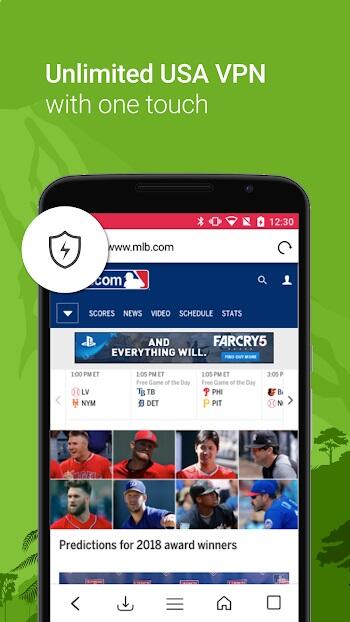 File Manager
Kode allows you to easily manage your video files, audio files, and images. It has a file manager with a simple interface that you can easily navigate and control its various settings. You can easily locate your files, sort them based on your requirements, import them, export them, watch these videos, listen to songs, view the images, and delete them.
Smart Search
Kode search integration is designed in such a way you get the requirements you are looking for. As a result, browsing is now done easily and in a smart way. Kode also provides suggestions tailored to your search so you can have all the required content for that particular search item.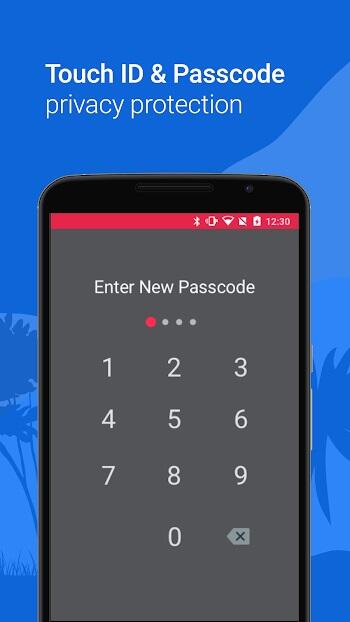 Display
Apart from its numerous features, Kode ensures you enjoy a beautiful design interface. With this in regard, Kode has display modes to keep you active and engaged. You can operate on both the dark mode and light mode. This will further help you reduce eye strain due to light from the mobile screen.
Multi-tab Browsing
Many browsers tend to get slow as you open any tabs on them. Imagine trying to download many videos or many episodes from a movie at the same time. One file downloads faster, while the others give way and get slower. Kode is a better solution for these issues. It enables you to open as many tabs as possible, start your downloads and still get the optimum speed for each download. You get your files in no time, with no stress.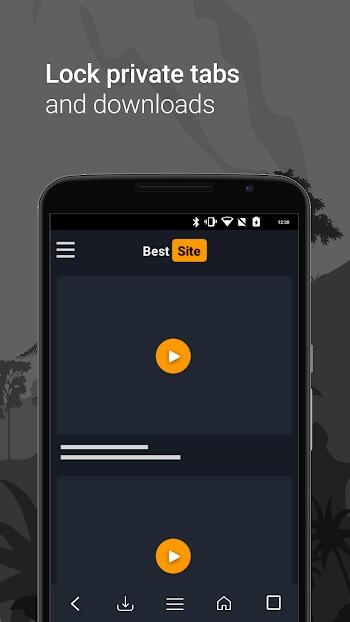 Background Downloading
Most times, it is difficult to leave a browser and perform other operations on your phone without an interruption in what you were doing on the browser in the first place. This will delay the download process even after you resume downloading. Kode enables you to switch among various apps even while you download multiple videos at the same time.
Conclusion
Kode is a great browser for performing numerous operations on the go. It is mainly designed to keep your protect your details, your downloads, your IP address, and your browsing history. You can further tighten your security and set passcodes, FaceIDs, and Fingerprints based on what you need to be secured.
It is a swift browser that can handle super fast downloads, multiple downloads, and background downloads easily, without a change in its downloading speed. Do you have lots of projects to work on, or do you love downloading videos on the internet and are you in search of a good browser? Kode is just what you need!