Download Kipas Guys 0.44.1 APK, the best knockout game, and enjoy numerous fun challenges and unique obstacles. Invite your friends to join the game and defeat them all if you can. 
About Kipas Guys
Kipa Guys is an incredible knockout game created by Kitka Games. It offers endless possibilities and high-level dynamism for its players.
It is quite easy to understand the game but hard to master. You can go into different competitions and endeavor to win prizes, but it will require much effort. Fortunately, this game gives you the autonomy to determine the gameplay. Irrespective of your choice, you will still get premium entertainment and enjoy hilarious moments from the characters. Lastly, the controls are automatic and allow seamless playing.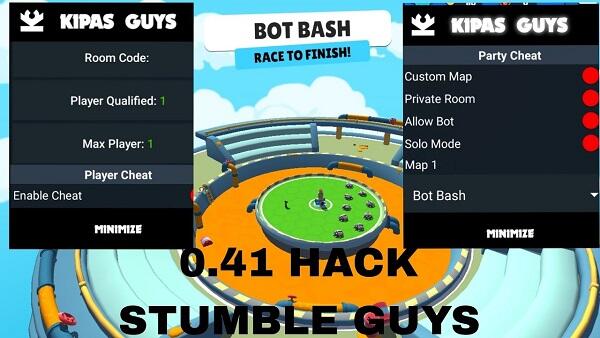 Kipas Guys feature so many levels loaded with obstacles, and players are required to use vigor and reflexes to avoid these obstacles and advance to another level.
The goal is to be the last surviving, so you should employ every skill necessary to overthrow your opponents and get the winner's badge. Bear in mind that this game will put your reflexes and coordination to the test.
Great Multiplayer Gameplay
In Kipa Guys, there's an ultimate prize for one winner, and every character in the game is also striving to get the prize. You will be playing against 31 players. Each player has great abilities, so try not to belittle anyone's capabilities.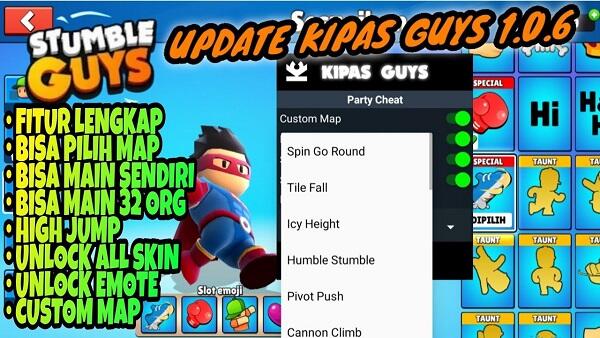 With every other player, you will receive equal opportunities to help you in the game. Thereon, you will have to develop logical plans to win the game, and your results depend on how constructive your plans are. Use strategies and helpful skills to advance.
Details About Kipas Guys
Personalize Your Avatar
Kipas Guys amply supply several clothes and accessories to choose from; you can select from the myriads of avatars and look unique. Your Avatar color is not left out, and you can as well modify the color and stand out. You will get easily noticed by this, and other players can identify who they are competing against.
Also, helmets are available to keep safe and protected; use them to protect yourself and avoid elimination.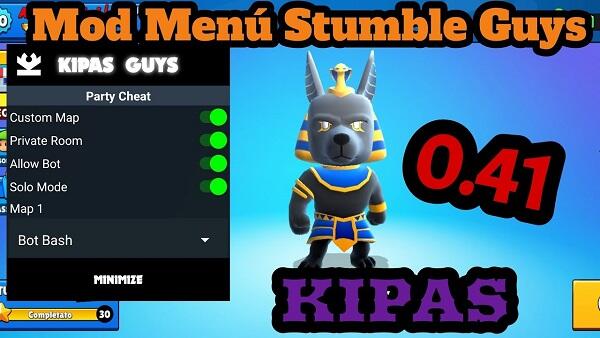 Extremely Chaotic Environment
The game operates in a chaotic and complicated style, so expect anything to happen at any time. Of course, this is simply because the game's setting is very unpredictable; however, this is what makes Kipas game interesting.
To survive in this game, you will need to constantly keep watch; else, even the tiniest mistakes can take you out of the game
In addition, keep in mind that your opponent may choose to whack you off. When they play roughly, you, too, must create techniques that will deter their strategies. Always be alert, so you don't get into their traps.
Endless Fun
The missions in this game are endless, ranging from running to the football. Assuredly, you will enjoy every time spent playing Kipas Guys.
Though if you lose, there is still a chance to start afresh and possibly win. If the former techniques didn't work out, you could always change to a different technique, the possibilities are endless, and there's always something new to keep you going.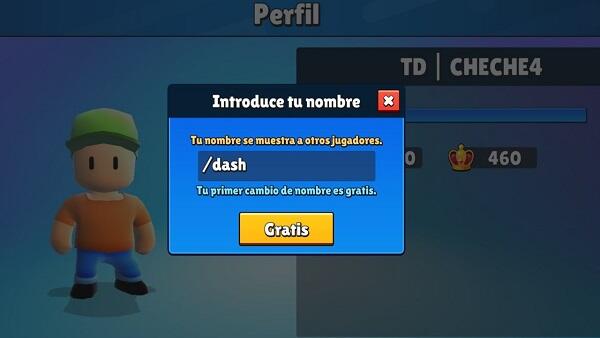 Dynamic Obstacles
Kipas Guys are well known to have assorted challenges, some of which are collapsing bridges and swinging logs. Endeavor not to fall out of the course. Speed won't mean much in this case; what's more important is your ability to escape the obstacles.
The dynamic obstacles in Kipas Guys are what make it erratic yet fun. For instance, there's one that has to do with bouncing balls.
Again be careful while navigating these hurdles. One single mistake will take you out of the game. However, these obstacles can be used to favor you, so some obstacles can bounce you when touched. It will launch you to your opponents and also allow you to whack them out of the game. Moreover, bouncing balls can still help you jump past obstacles, preventing you from losing.
Other Features Of Kipas Guys
Varied Methods of Playing
Having various methods of playing this game makes it super fun and interesting; you can choose to dash, slide, or run over obstacles. It is highly flexible because it offers feasible options to pick from.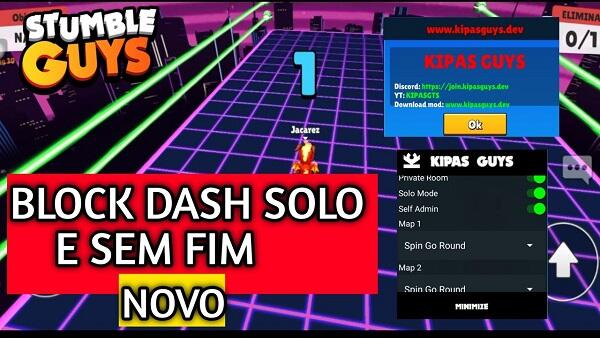 Royale Format
Kipas games employ the royale battle format popular with gamers. This format is such that it brings players into a certain area where they are to battle to be the last surviving man
Colorful Design
Kipas Guys have a colorful and cartoon-like appearance. It is eye catchy and keeps players stuck to the screen for a long time.
Hilarious Falls
Kipas Guys is dissimilar to other games because it's not all competitive and gloomy. Instead, it is very humorous, most especially when the players slip. Slumping from the edges is funny; you will have fun watching other players do so.
Multiple Levels to Try
Kipas Guys is loaded with many levels; each level offers something unique and you can play it in the order you want. If you want a more difficult level to make it more interesting, you can alter the settings to meet your preference.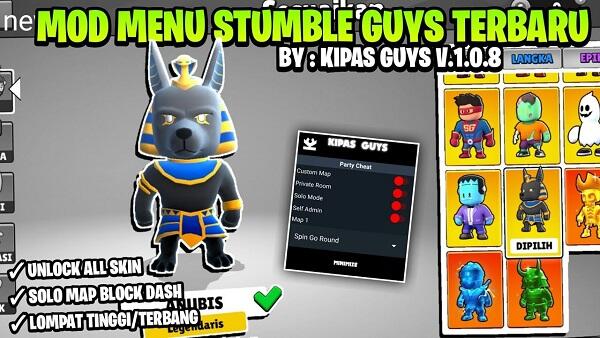 Seize the Flag
The mode of Kipas Guys is solely about teamwork. Here, you must join hands with other players to seize the enemy's flag and bring it back to your base. Whichever team captures the highest flags will win the match.
Soccer Matches
Enjoy soccer games with your opponents in a fast-paced scenario, this will require brisk reflexes. Some come with an extremely large ball to spice the fun. The goal of every challenge is to have fun. So have fun.
Conclusion
This is a good opportunity to put your brain to the test and solve intricate puzzles. The difficult challenges are endless but you could begin with the easiest and progressively move to tougher levels.
Don't slip, knock out opponents, win and get the hero badge. This game is not for the weak, are you fit to win? Download Kipas Guys to find out.