Download Iron Marines APK and lead your army to battle and conquer powerful aliens across the galaxy. Channel your imaginative energy and lead your heroes to victory!
About Iron Marines
Iron Marines is an epic real-time strategy action game offered by Ironhide Games and released on the 13th of September in 2017. Iron Marines gained massive popularity after its release, amassing over 500,000 downloads and positive reviews. It is available for download on iOS and Android devices and is supported on devices with operating systems of Android 5.0 and above.
The game is an action RPS game and is one of the leading names in the real-time strategy action genre due to its unique and interesting gameplay and many more exceptional features. Unlike many RPS games, it is easy to understand and follow through. Iron Marines gameplay provides an arcade feel in the comfort of your home and with the simplicity of your mobile device.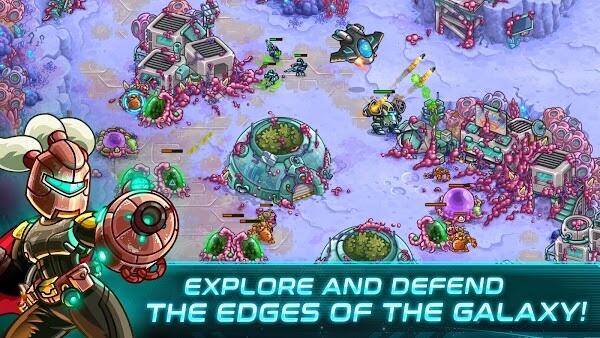 With Iron Marines, the imaginative capacity of the players is greatly amused, as the game is set in space and the characters are quite unfamiliar. Producers of Iron Marines have explored a concept that is not quite common in many games, but not only have they done that, but they have also managed to depict it in one of the fascinating RPS action games ever.
Thrilling Gameplay in Iron Marines
The game is set in an unexplored galaxy that holds the unknown. At the beginning of the game, a short storyline reveals the plot. There has been an attack on a territorial human colony by alien creatures. The human civilization has to fight back but does this by employing iron machines to go into combat. This iron machine army contains different models with different powers and positions, some generals and some soldiers. Your job is to lead and direct the iron army to strategically fight and defeat the enemy army.
The game offers a multitude of generals and action figures to choose from. Each of them has different characteristics, powers, and special weapons, so you have to arrange and strategically position your members to use their powers to the fullest.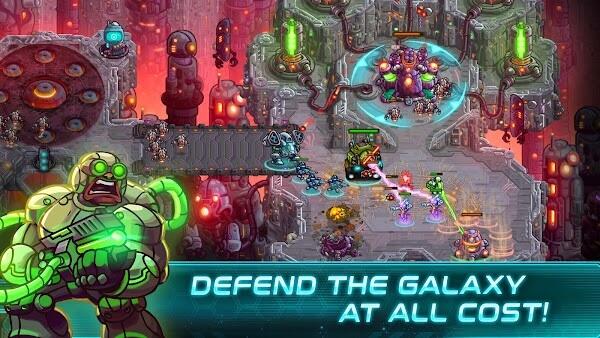 The game has three main planets, and these three planets revolve around the entire game's operations. There are twenty-one challenges in general, alongside many other thrilling quests. As the player progresses, the generals need to be upgraded with more special and unique features to enhance gameplay. There are numerous upgrades available throughout the game.
To play the game, you must map out a unique fighting tactic and select generals and soldiers to fit this game plan. First, it is important to carefully position your army members in positions of greatest advantage. Next, you have to move your army. Once your army has closed in enough on the enemy base, you can move into real battle mode, fighting or defending as the battle rages on.
You probably do not have much information about your enemy's tactics, but you can study their moves and defenses as you go into war. Your army members will automatically fire or attack when an enemy is in close range with them, so you have to continually move to be in range. You can activate their special powers if already upgraded or even change your battle arrangements in the heat of the moment. The player has access to massive weaponry that can be purchased and unlocked as the player advances and wins more points and credits.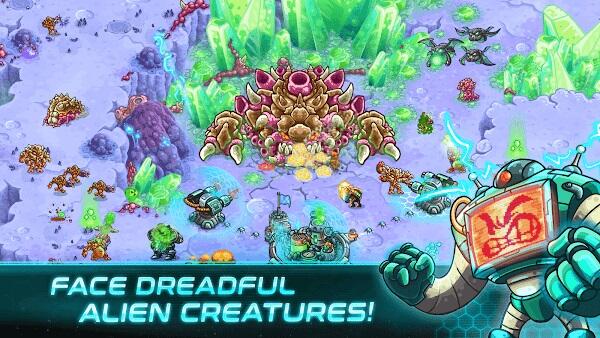 Your team may get knocked out by the enemy army sometimes, but it is no reason to be discouraged, but rather reinforce and re-strategize. In addition, 17 special operations can help the player to equip their army and test out their army's strength. These exciting operations provide an avenue to win points and gain wider access to more and more special features.
Now, although the generals and the iron machinery are the pivot point of the game, there is also a hero system available. The hero system contains several units with unique powers and features than are normally accessed in the game. They have special powers and fighting skills, ranging from gunners to snipers, bombers, sworders, and the like. When effectively harnessed, the heroes provide a far greater advantage in a fight and can be thoroughly trained to destroy and defend with precision.
Modes, Missions, and Rewards
There are four levels for players to choose from, namely Casual, Normal, Veteran, and Impossible. When starting, it's better to begin with the easiest mode to build your confidence along the way. The enemies get swifter, more meticulous, and more powerful as the levels get harder. As the name denotes, the impossible mode may prove difficult to achieve and is reserved for the most resilient and the best of the best.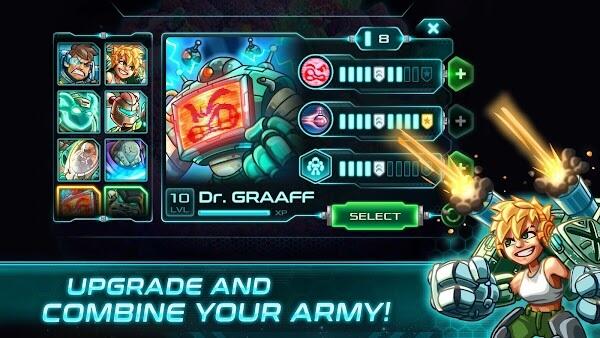 As you complete missions, you will be rewarded with gold coins that are very useful for making purchases and should be spent wisely. Asides from the coins, bigger and better equipment will be continually unlocked as your progress soars. You are fighting with generals and soldiers, so your army must possess the best fighting equipment to secure an easy win.
Apart from the missions, there are such bits of challenges here and there that the player is encouraged to overcome to increase gameplay and win claim rewards. Claim rewards are used to purchase upgrades from time to time.
Other Features
It can be accessed online and offline
Offers in-app purchases
Unique graphics with cartoonish animations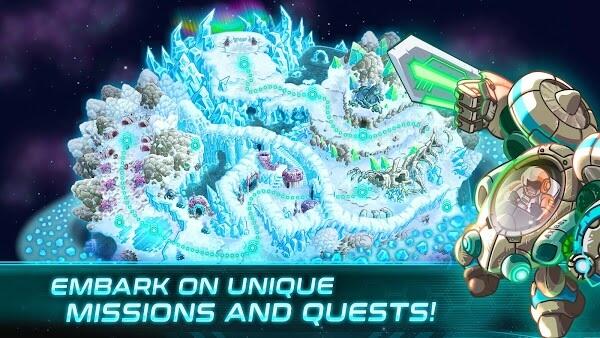 Extraordinary battle soundtrack and realistic sound effects
Numerous challenges and missions to keep the player going for a long time.
Super engaging gameplay, requiring high tactical skills
Accessible on a wide range of mobile devices and across many countries
State-of-the-art weapon systems containing uncommon fighting equipment
Conclusion
Iron Marines is a must-have for players seeking a dynamic experience with action RPG games. Iron Marines can, however, be easily enjoyed by gamers of all kinds because of their porous nature. It combines the right mix of action and logic to keep you on your toes for as long as your gaming holds.


Join Telegram Group
Download Iron Marines APK and lead your army to battle and conquer powerful aliens across the galaxy. Channel your imaginative energy and lead your heroes to victory!