Download Idle Police Tycoon APK for an epic adventure into the world of policing. The game lets you become a police administrator and ensure citizens' security.
About the Idle Police Tycoon
Idle Police Tycoon is a simulation game with clicker-based gameplay. Like many other simulation games, it gives players the role of a random person and makes them share their experiences. Here, you're in charge of managing the activities of a busy police station. The task is more complicated than it sounds because you'll get to have a realistic mirror experience of what it's like to handle a police station.
As soon as the doors open to take you in, you'll be welcomed with a series of missions and cases to solve. Your task is to ensure that all the precincts are taken care of and equipped with the best resources and staff to get things done correctly. The game also details some of the tiny details, such as ranks, weapons, case reports, court appeals and several other issues one might expect in a modern police station.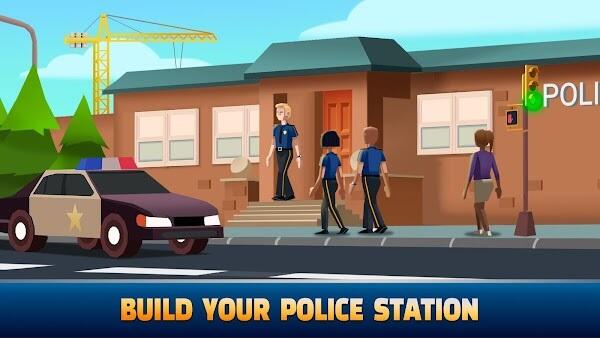 There is also an excellent visual similar to the regular quality you'd see on other idle games. You can quickly move between screens and address issues as fast as possible with a simple swipe of your finger. This contributes to the game's ease and gameplay. You can therefore check the progress of various progress and tasks and address any needed that the staff might require.
Codigames developed the game, and all graphics, strategy, music, etc., are copyrighted to the company. However, it's free to play the game, so you don't have to make any purchase to play. Idle Police Tycoon is available in over 44 languages and can be played on Android and iPhones. There are over 5 million players on the database, with a whooping rating of 4.1 on Google Playstore.
How to Play
The game is relatively easy, especially if you've previously played any simulation or idle game. It gives you the role of a captain in a small police office, and you have to work your way into a big shot. YourYour duties are to ensure everything runs smoothly, keep everyone secured, manage requests from residents, develop offices, and proceed over issues of offenders.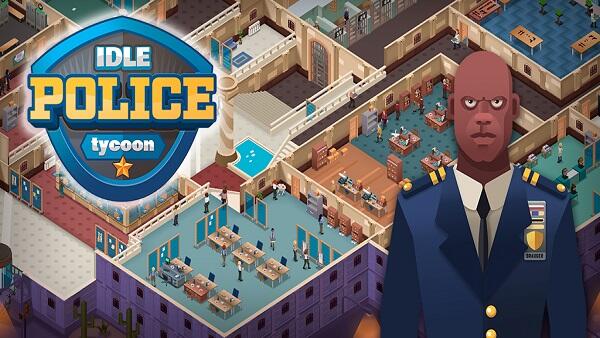 There are many tasks to fulfil as you continue to play, but you'll start with little and minor cases until you have enough experience to take on the difficult ones. You'll also get on-screen assistance from Wilson' McGee, an experienced cop assigned to aid you.
Your office would be empty when you come in, and you'd have to prepare it for operation. You can hire a receptionist to take care of citizen requests; you can also hire staff in the store (they charge per hour) who aren't too expensive to manage in the long run. You'll get many requests as the game progresses, so you continue hiring staff and detectives to address these.
Features of Idle Police Tycoon
Gameplay
The game doesn't give players headaches with complex situations or gameplay. You only have to prove you can handle various cases and ensure peace and security. There is a simple form of playing here because you have the superior advantage of seeing and accessing every part of your police department every time you play. However, you need to ensure all reports and cases are attended to, and the requests don't exceed your capacity.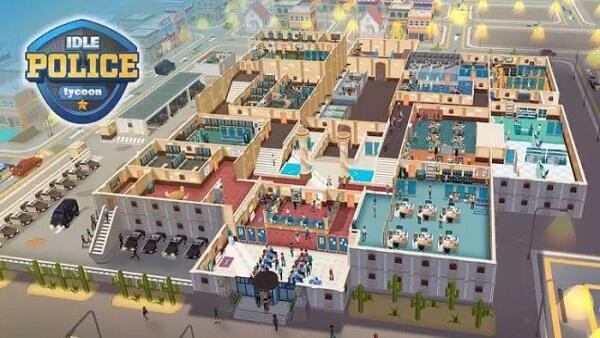 For a Police Station, you must continuously add more recruits and detectives. You must also ensure that all necessary information for the timely and accurate resolution of requests is available. With the money earned, your job is to expand the station as quickly as possible. So you can increase your departments, police officers, detectives and others to boost the revenue sources and fulfil the game mission.
Graphics
The graphics quality on Idle Police Tycoon is pretty impressive; the designs create a realistic 3D environment that players can enjoy while they keep the citizen happy and secure. The game also has remarkable animations to complement the graphics, so you don't have to squint to identify various characters, such as citizens, police officers, detectives, etc., or find multiple features you'd like to use on the game.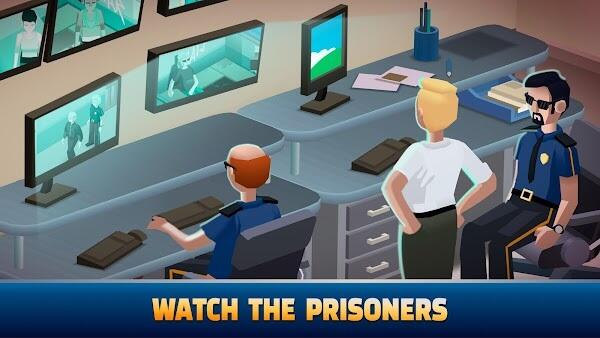 The designers also did a great job with the game's character designs. So you will see different types of visitors in your restaurant and not a single kind of character. You'll also notice a change in the type of visitors in the restaurant when you increase your fees.
Resources and Upgrades
Many elements add to the game's interactiveness and the player's satisfaction. The more features you add to the station, the more requests you can handle and the safer the city becomes under your command.
Once you have a new character or detective, you can choose to upgrade them at the store by purchasing an upgrade which will be deducted from your revenue. However, you can't upgrade all game characters and resources as you wish, so you have specific ones that need upgrades.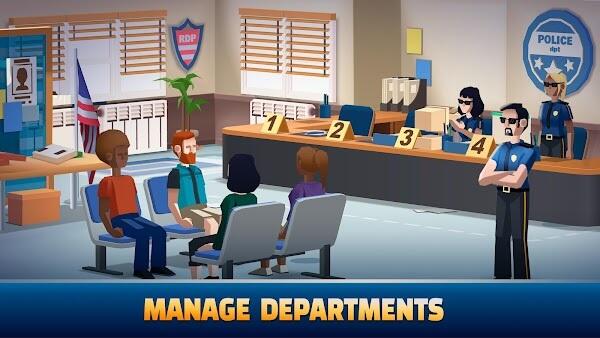 In-app Purchases
The game is free to play when you play as a regular. However, buying the in-game currency can skip some game parts and steps if you don't have the time. So rather than wait for the restaurant to start earning tremendous amounts, you can invest real money to purchase upgrades that will ultimately boost your earning capacity.
Game Rewards
You earn rewards when you complete missions in this game. For example, the game starts at a small police station, so the tips are insignificant because there isn't any structure to manage many activities.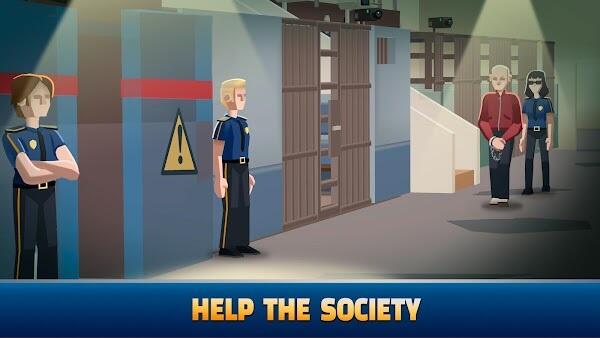 However, the story changes when players hire their first receptionist or officer or purchase the necessary resources, increasing the number of processed activities and improving players' rewards. Throughout the game, the more upgrades you provide, the higher your rewards every minute you spend.
Conclusion
This is a brilliant game in the idle simulation game series. It's a fun and entertaining management game where players can control a police station and ensure the city abides by law and order.