Download Ice Scream 5 APK, an adventure survival horror game where players have to get their friends out of a huge ice cream factory and defeat the evil ice cream man.
An In-Depth Description of Ice Scream 5
Ice Scream 5 is the fifth game in the popular first-person horror game saga published by Keplerians Horror games. It has many exciting features and mixes horror, fantasy and fun together. So, if you are a fan of anything horror-related, this game is perfect for you. This action-adventure game is guaranteed to have you playing for hours, and it is recommended that you use headphones for the best gaming experience.
If you have been keeping up with this game series, you know that you saved your friends from their cages in the previous chapter and stopped them from ending up in the extraction room. Unfortunately, you could not get them very far because the evil ice cream man (Rod) showed up, and everyone had to go back into hiding. Now, in the Ice Scream 5 latest version, all your friends are scattered around the massive ice cream factory, they are in danger, and it is up to you to save them.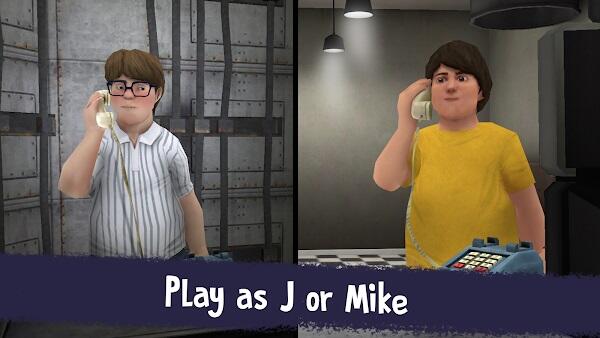 Your goal in Ice Scream 5 is to reunite all your friends (get them all together), defeat the evil ice cream man (Rod) who is watching your every move, and escape from the huge ice cream factory. The controls in Ice Scream 5 are straightforward – players can use the joystick to move their character around in any direction and tap on the action button to perform different actions. The game has the usual 3D graphics like the previous installments, which allows players to enjoy the action from the first-person point of view.
When the game begins, you will be playing as Mike, and in the Ice Scream 5 latest version, players can switch players and become J at any point in the game whenever they need to. You can use each character's skill anyhow you want to defeat the evil ice cream man (Rod) because he will pursue you continuously, so you must ensure that he does not catch you; your goal is to reunite Mike and J.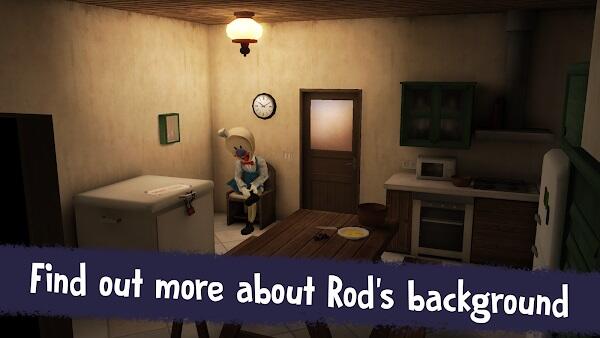 It is important to note that players can only interact with items that show a hand when they tap on them, and if they want to access rooms, they have to play mini-games and complete puzzles on the screen. This game has a hint system that gives players clues that help them to move forward in the game if they are stuck on a level. This is a pretty nice feature because you know you will always advance to the door that takes you out of the factory even when you do not know what to do.
Do you think you have what it takes to save your friends and defeat the evil ice cream man? Our site offers an Ice Scream 5 free download process so that you can get right to it.
Features of Ice Scream 5
With all that is written above, we can all agree that this game is fantastic. So, what are you waiting for? You can click on the Ice Scream 5 download for Android right on our site! But before you do that, let us look at some of this game's exciting features.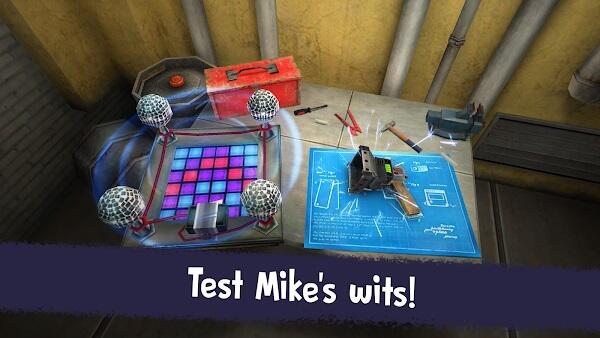 Different Levels
There is no better way to enjoy a game than by exploring all the different levels it has to offer. Ice Scream 5 has a wide range of levels guaranteed to keep you occupied for hours. You can choose to play at a slow and comfortable pace using ghost mode. You can also decide to go all out and confront the evil ice cream man (Rod) and all his assistants in the difficulty levels this game offers.
If you are going for the latter option, keep in mind that these levels will put your skills to the test, so you have to be alert at all times. Explore the huge ice cream factory and bring your friends together.
Soundtrack
Ice Scream 5's original soundtrack contributes to your overall gaming experience. Sit back and enjoy unique music exclusively recorded voices as you try to defeat the evil ice cream man (Rod).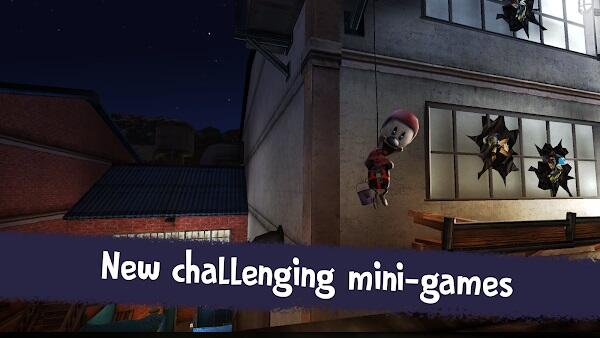 Fun Puzzles and Mini Games
As stated above, players can only access rooms when they play mini-games and complete the different fun puzzles. These mini-games are exciting puzzles that players are sure to enjoy and expected to complete. The puzzles are also fun, and players have to solve them so that they can be reunited with their friends.
Switch Characters
For the first time in the Ice Scream game series, players can switch characters – play as Mike or J. This feature lets you play in different areas depending on your chosen character. You need to use each character's skill in the best ways to easily defeat the evil ice cream man (Rod), who will stop at nothing until you are caught.
Cinematic Narratives and a Hint System
Ice Scream 5 features a cinematic narrative that allows players to travel back in time and watch the crucial moments in the history of Rod and Joseph Sullivan. With this feature, players can recollect some key moments that have been forgotten, which will help them, which will help them play better.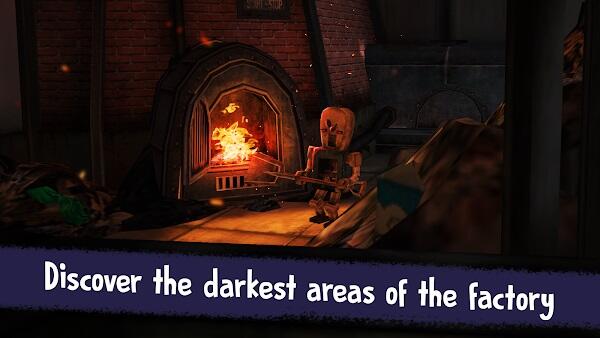 The game also features a hint system with different options to help players solve their puzzles based on their play style. This feature will come in handy anytime you get stuck.
A New Enemy to Defeat
In Ice Scream 5, you will not only be defeating Rod (the evil ice cream man) but also his minion. The ice cream factory guards are not on your side – they will be there to stop you from running away and alert Rod the second they set their eyes on you. Players must try their best to escape and dodge the guards when this happens.
Conclusion
Dive into this terrifyingly fun game and do all you can to unite your friends and defeat Rod and his minions. Hit the Ice Scream 5 Friends download button now! What are you waiting for?