Download and install Horizon Chase APK to enjoy a great feeling of racing. This game is more concerned with speed. Its several features are also a delight.
Description of Horizon Chase
In case you don't know, this app was awarded for being among the category of top mobile games of the year; it stands among the first 10. The Stuff Award gave this award; it was a great honour, as this app truly deserves the spot among the leaders in the retro game division. Horizon Chase has been downloaded over ten million times on Google Play alone. This app is a careful blend of the most popular games that rocked the 80s and 90's eras; such games include Rush, Out Run, Top Gear, and so on. Horizon Chase offers players impressive arcade gameplay and unending speed laps.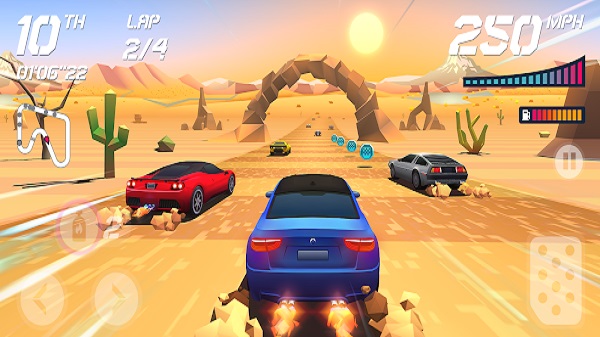 Control Mechanism
This game's console does not differ much from other games that belong in the same division. Some pretty simple virtual keys on the screen include an accelerator button, a turbo button, and right and left turn arrow keys. There are no brake buttons for those who want to make drifts when passing bends. This feature was deliberately taken off to add more difficulty to the game. Navigating the cars of this game may require a good riding experience because everything depends on a certain force to maintain the car on the track. A miniature map occupies the left side of the device's screen. This map allows players to cover the whole race, including determining their destination and current position.
Harsh Race Tracks
For those who welcome challenges of any kind, then the challenging roads of this game will match their adventure. Besides competing with other players, you also must exercise extreme care with the challenges set on the track. Your steering wheel navigation can also be affected by the weather. The shower of rain can also make the road a lot slippery. In addition to all those challenges, storms or snow will impede visibility. Sometimes you will be racing on a track and discover that you are close to a volcanic eruption with lava spilling everywhere.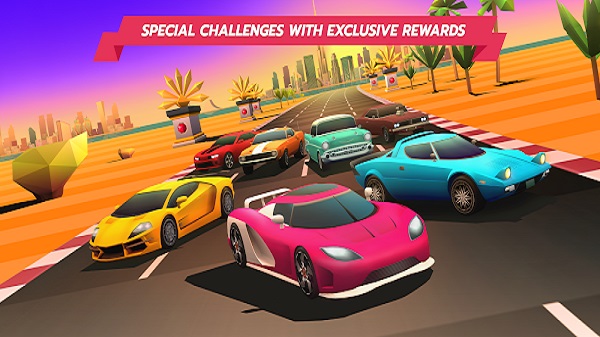 It is not common for racing games to match the number of tracks of this particular game. At the moment, Horizon Chase has over 70 racing tracks in 40 cities – this number continues to grow. Besides the default tasks, about eight championship cups are available for talented racers to win.
The Collection of Cars
Whether you are playing a driving simulation or a racing game, the collection of cars is always what excites the player. This game has more than 20 different vehicles. Models of supercars cars are carefully designed with all the necessary details. The designs resemble real-life brands like Ferrari, McLaren, BMW, etc. Begin with the Grandlo GR45, and you can earn money after each mission. You can use this money to purchase a better car and unlock new models.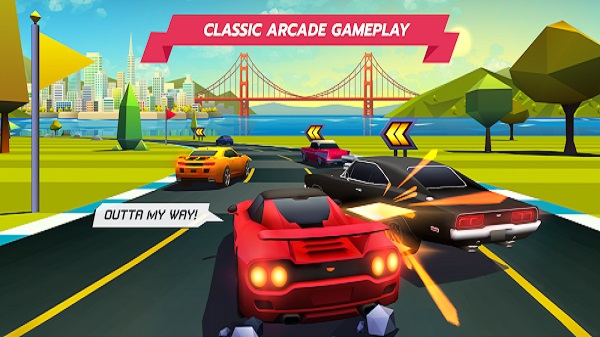 Another interesting thing about Horizon Chase is that you can upgrade and customise the parts of your car, such as interiors, wheels, engines, and so on. So to improve your skills behind the wheel and complete the challenges, upgrading your car will draw you closer to achieving all those, ultimately overcoming tough missions.
16-bit Graphics
This game would bring you back to the '80s and 90's era if you were from those times, where you will race across the world under the layer of 16-bit graphics with supercars. The unlimited paths to the trees at the roadsides and horizons glide at amazing speed to introduce the feeling of wheels of fury. The quality of the image is not too extreme, so the game's major focus is speed rather than focusing on the exterior or physical features of the car. Even with that, you will experience feedback like collision with other cars on the road, which also affects your car.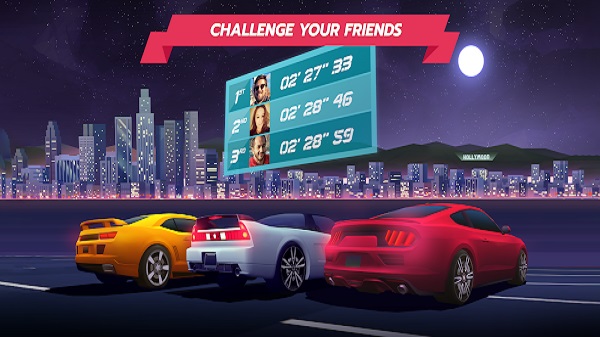 The publishers and developers put a lot of effort into this game by inviting Barry Leitch (a great composer) to help with the audio (there are 92 songs in the game). The opening song proudly features the spirit of a conqueror on the race track.
Outstanding Features of Horizon Chase
The game is suitable for children from 3 years old and above
Player has the chance to make friends, participate in competitions, and challenge other players worldwide to compete for the championship cup
The configuration of Horizon Chase is compact and simple and compatible with many device models
Horizon Chase designs and installs every layer and condition following accurate and realistic physics, giving you the feeling of driving a real car in real life
The control and operation of the game are not overly complicated; they are both easy to understand and intuitive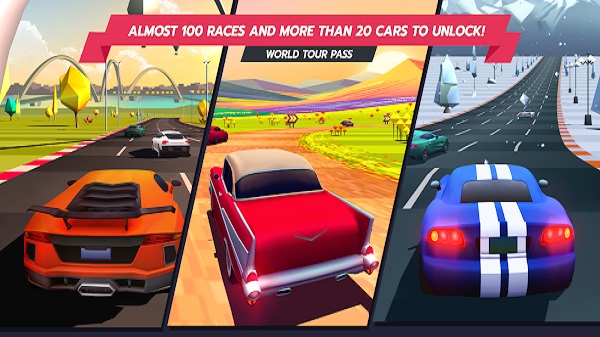 Cool realistic acceleration features
Several game modes to choose from
The supercars in this game are diverse, sophisticated, and classy with colours and models. You can also customise and upgrade the car at the end of each level
You have the chance to create or set up a car race according to your rules
Great graphics and sound system
In this game, you have the chance to experience the most dramatic and realistic racing tracks.
Expansive Vehicle System
The provision of various vehicles is also an excellent addition to give players a choice to drive their favourite vehicles. However, the cars can only participate in compatible racing modes, and each vehicle has different performance levels. Of course, you are free to customise the appearance of whichever car you use according to the design or style you want.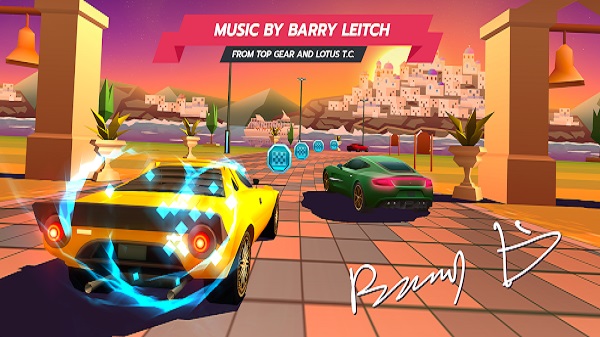 Race with Friends
You can invite friends to race with you in this game. In this way, you can enjoy more fun with the game. You can even change the rule of the game. You will also decide the reward for participating in closed races.
Last Take
This game has received countless awards from those that appreciate its awesomeness. And several players have chosen it as a favourite because it gives players the true feeling of speed. However, if you are searching for a racing car with graphics or a supercar like the Asphalt series, you should not consider this game. But if your interest is in a racing game with classic graphics, then Horizon Chase might just be that rare gem.


Join Telegram Group
Download and install Horizon Chase APK to enjoy a great feeling of racing. This game is more concerned with speed. Its several features are also a delight.