Download Homo Evolution APK to accelerate human evolution. Merge life and create your own universe. Combine two people to create a new and advanced life on the planet.
Homo Evolution
A fascinating game that falls somewhere between an action clicker and a growth plan is called Homo Evolution. As a result, your ultimate objective will be to fill the world with humans. However, the road to getting there will be long, as you must start with the most basic species before extending life in all areas.
The game's mechanics are designed around the following idea: by clicking on the screen, you can create single-celled organisms. By combining these organisms, you can advance to the next stage of development. After you have obtained multiple identical creatures, you can combine them once more, and so on, until you have your desired outcome.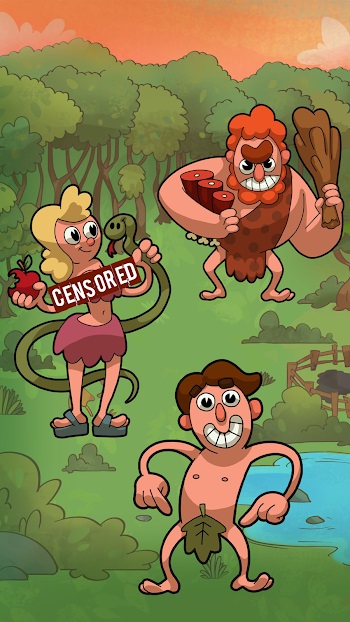 The gaming universe is enormous. There are styles, themes, and game mechanics options available, both common and odd. Come to Homo Evolution: Human Origins if you're looking for a fresh breeze distinct from anything you've ever experienced or played.
Description of Homo Evolution
Get a peek at the inception and growth of every species, including the beginnings of humans. You control the world in the Homo Evolution game. You are the heavenly creator who can produce a wide variety of species. But it all happened in an absurdly hilarious way.
Gameplay
To purchase one (or a few) of the first animals for the early Earth, use the meager funds you have available. The foundation for further development will be provided by these peculiar species. And they will all at first appear on the screen as a scattering of vibrant eggs.
Simply tapping an egg will cause it to hatch and disclose whatever is within. In the game, manipulation is simple. The only way for creatures to travel back and forth is through touching and pulling. There are no more detours or turns. Additionally, the game's central idea is to mix two old entities and form a one new thing.
Simply combine two species (either similar or slightly different) after the eggs hatch to produce a new species. This operates consistently and continually. You will eventually develop your own environment.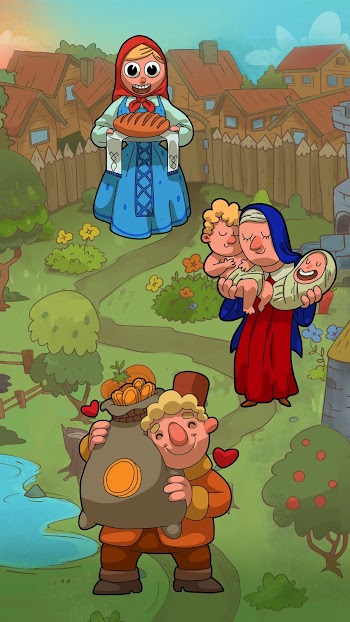 You receive more money each time a new species is discovered. To help you finish the task quickly, this money is used to purchase exotic species or evolutionary eggs that promote and propagate the entire process swiftly.
You can get money by tapping on one monster. Be calm enough to tap, and you will earn money to augment the biodiversity of your universe by purchasing fresh eggs. You can wait if you don't want to do that actively. After some time, the system will also automatically pay you an amount equal to the duration of your wait. In the end, there will always be money, and there will always be plenty of eggs.
You may produce bizarre species, such as several human races with unpredictable personalities, by repeatedly doing the same modification with randomization and mixture.
Features of the Homo Evolution game
Graphics and sound
The cartoon-styled, straightforward designs will make you laugh heartily and invigoratingly. Despite not appearing to follow a single premise, things are incredibly connected. For instance, two little lizards will combine to form a dinosaur.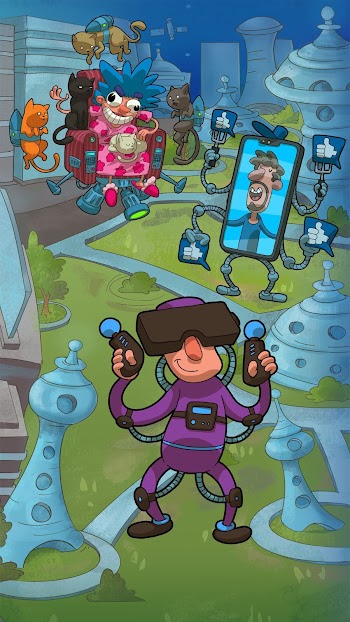 The soundtrack isn't special; it's just a simple, mellow one. The effects, which appear when strange beings are created and award you points, are also minimal.
Create your own small world
Organisms and a new period of humans will emerge as a result of the merger process. In addition, creatures at higher levels regenerate more currency than creatures at lower levels. You can buy eggs and combine them with other players using the money or spend it to upgrade human development. The merge procedure is continuously carried out. The game will also have a unique upgrade system that accelerates the progress of humanity. You can purchase any enhancements they like, and they will enhance the surrounding habitat and egg quality to reduce growth steps.
Merge people
The gameplay is simple, and you'll use the available money to buy the first world's inhabitants. The evolution of today's ecosystems is the result of innumerable unusual animals that existed when the Earth was still young. The first animals that players purchase will appear as bright eggs that must be cracked open to reveal the organisms inside.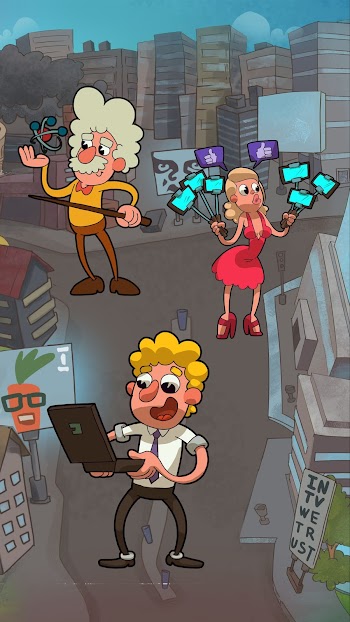 Next, and this is the interesting part of the game, the player only needs to combine two identical creatures to create a new species. The procedure can be repeated indefinitely to unlock new species for the ecosystem. Players will obtain a creature egg during the merging process, which will speed up their character development and allow them to save a little amount of money.
Create your little world
In this game, players primarily deal with the evolution of humans. Players can rely on the fashion of the clothing to ascertain the timeframe of the planning process because it will go into detail about each era. Additionally, the game offers players a wide range of possibilities for character development, allowing them to shape their characters in ways. Most players can unwind idle thanks to the game's built-in features, and users can still earn money based on how much time they spend offline. This game will be your top option if you're looking for a game with amusing and unusual material.
As humanity develops, shape the planet.
Animal evolution from the earliest stages to current individuals.
the route was taken by the first settlers from the ancient world.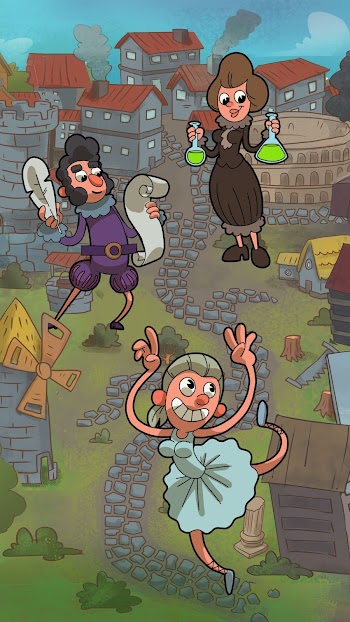 Poets to wild partygoers; a creative Bohemia.
Civilization with a decline in natural goods and an increase in manufactured goods.
Evolutionary stages
Television
Internet
Sports
Science
Telecommunity
Virtualization
Power cult
Conclusion
The more you play, the more you understand the game's creator's intentions. The game is strange and highly addictive. Very intriguing and instructive. Play the game Homo Evolution: Human Origins once in your life by downloading it.