Download Hitmasters APK to explore a virtual world of challenges that test your gaming skills. Start from simple challenges. Choose the right path and defeat the enemy!
Hitmasters
Over the years, shooting games have gained traction, especially amongst the male populace. There are a lot of shooting games in the gaming industry, and not all are worth your time, but Hitmasters is a game changer.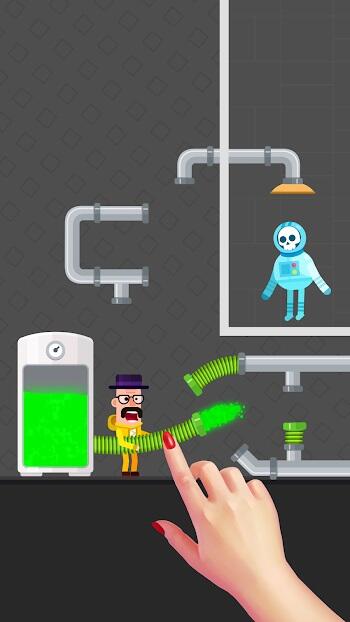 Hitmasters is a shooting game and is challenging like every other shooting game. In Hitmasters, the user is a spy and is required to eliminate all the enemies in its surroundings by aiming and shooting them. Along the way, users can pick up gems that they can use to purchase upgrades for their character. The first stage is always the simplest but gets complex as the user advances. In this game, every decision the user makes counts. One mistake and the enemy catches the user. This is a game of challenge, but it is also a game of caution and tactical execution.
App description
If you have dreamt of being a secret agent or spy, then Hitmasters is the game for you. Hitmasters is a challenging game where you play as a spy but with the aim of killing thousands of enemies. Casual Azur Games designed the Hitmasters game, and anyone from age 13 can have fun playing Hitmasters.
Hitmasters might be a shooting game, but it is also packed with fun puzzles you must solve as you shoot the enemies. The game gets tougher with more challenging puzzles as you go from one level to another.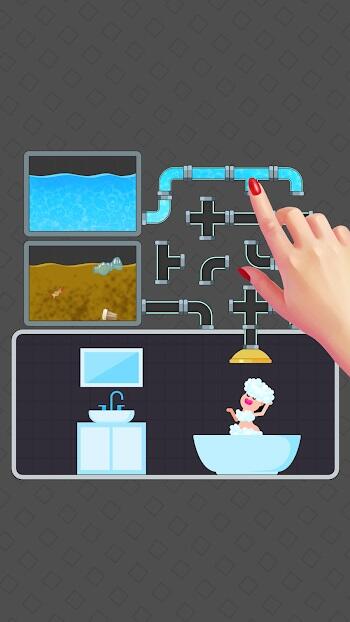 Hitmasters has already garnered over five million downloads on Google Play, which is projected to increase in the coming years. The user interface of the game is easy in its entirety, with top-notch graphical characters. In this game, you will play as a spy to kill as many enemies as possible. The rule is quite simple-never get killed. When the enemy you, you die and will have to start the level again.
In Hitmasters, creativity is vital as you'll need to exploit it to surmount all the challenges at different levels. As you advance in this game, you'll meet various obstacles at different levels. There will be detonating bombs, cutting strings, and many more. You must destroy all the bad guys to move from level to level. For every level, you have a limited number of bullets that can be used, so you must be very careful in how you use them.
Hitmasters download is relatively easy, and installation gives you access to this fun and exciting game. The Hitmasters free download is riffed with ads, and users have complained of the mandatory ads reducing their user experience. To get the Hitmasters game with no ads, you will need to pay a premium subscription of $2.99.
Features of Hitmasters
Hitmasters might seem like an easy game, but it contains more than meets the eye. Hitmasters has several features that make it a sophisticated and unique shooting game, and they are discussed below.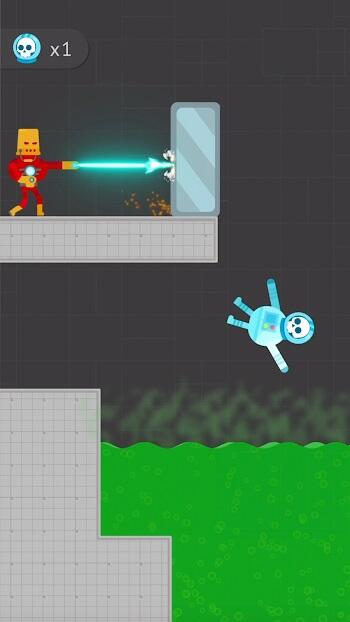 Simple Controls
As we mentioned earlier, Hitmasters is an easy game to play. Users are required to hold their characters on the screen, aim at the obstacle or enemy, and release to shoot. The process is easy but hitting the enemies requires swift planning of your aim trajectory. The wrong trajectory leads to a waste of bullets and exposes you to the enemy. You need to be aware of your character's moving as it is pretty tricky because of obstacles.
Challenging Levels
There are more than 100 levels in this game. After successfully finishing every ten stages, you will have to fight a bigger boss to get through to the next stage. The bosses at the end of every 10th stage are bigger and more challenging to defeat with more HP. The obstacles are also more at the end of every tenth level. You will need to be creative and willing to overcome obstacles.
Game Modes Variety
Hitmasters is more than just an ordinary puzzle shooter. The game has four different modes, which translates to four fun variants. If you get bored of one mode, you can quickly switch to the mode that tickles your fancy most.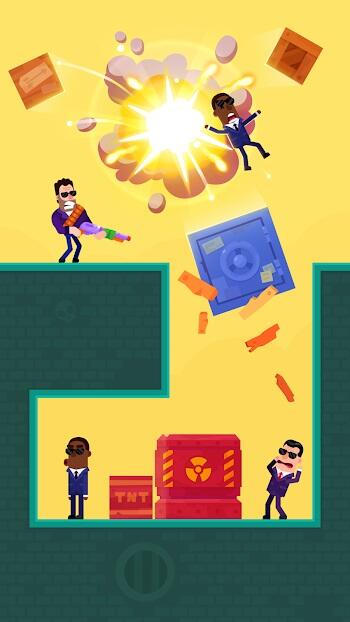 The first mode is called the shotgun mode. The shot gun mode involves a shotgun as the weapon that sprays bullet. Like the conventional shotguns, your character can only use the shotgun in situations where the enemies are close. The second mode is called the gravity mode. It uses an object-sucking gun that only eliminates the enemy by sucking them in.
The third mode is called the ricochet mode. In the ricochet mode, your weapon of warfare is a rifle. Unlike the shotguns in the first mode, the rifle can be used to shoot the enemy from a far distance. Lastly, the toxic mode allows you to use acid shots to eliminate the enemies. Each mode is inherently fun, and you'll enjoy every bit of it.
Outfits Customization
By now, you should know that every tenth level in this game is exceptional. After completing ten levels, you will receive notifications containing offers of new guns in the shop. There are different types of guns in Hitmasters, and each of them have them have its purpose. For example, you can decide to buy new shotguns and use them in shotgun mode.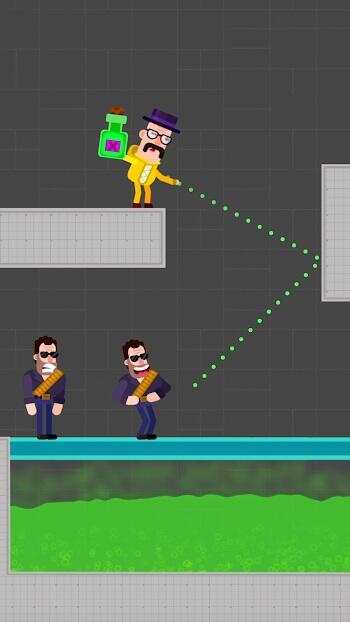 There's a wide array of clothes you can choose from depending on your preference. The outfits are pretty affordable with varying prices. So, endeavor to pick up coins on your quest. The outfits do not improve your strength or add more power to your rifle. All it does is make your character look cool.
Conclusion
Gaming is one of the most relaxing activities in the world, and Hitmasters can help you achieve said relaxation. The game is easy to use and will challenge your mind. You will feel triumphant after completing different levels. Use all the arrows in your quiver to outsmart the enemies and complete all levels. You can always play Hitmasters ads free by paying for a premium.
Hitmasters provides peak entertainment, and it is exciting. Download the game and lead your character to victory!