Download and install HideX APK to be able to hide very safe things. This app is a calculator for basic calculations, but it has a secret space.
Description of HideX
HideX will help you get the most private experience while using your device. For example, consider a scenario where you are faced with challenges where you lend your phone to your friends who are always logging in to different applications. In some cases, this can be pretty uncomfortable, and it might be frowned upon if you refuse to lend your phone to your friends – you don't want to create friction between you and your friends. HideX will be a great application for helping you solve your problems.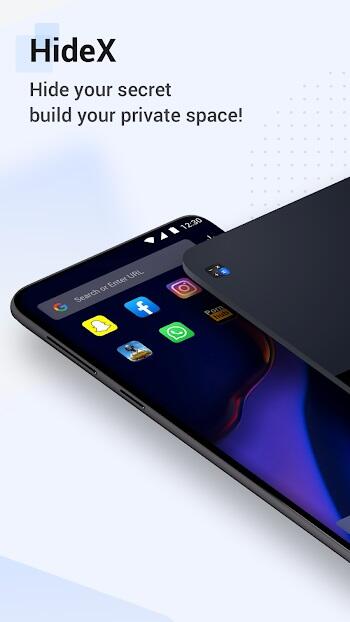 With HideX, you can hide internet records, apps, videos, and photos. However, before using this app, you need a VPN connection and permission to access files on your mobile device. The job of the VPN connection is to monitor internet traffic. Whenever the VPN is active, you will see a black lock icon above your screen.
One App Conceals Other Apps
Because several people encounter log-in situations with their friends, there is usually no way to solve them excellently. And we thank these complex issues people usually face because this app might not have been created without that. The developer of this app has been very subtle in the development of this app. When it comes to this app, your friendship with your friends would be maintained, and you are free to give them your phone whenever they ask since the apps that are dear to you are securely hidden.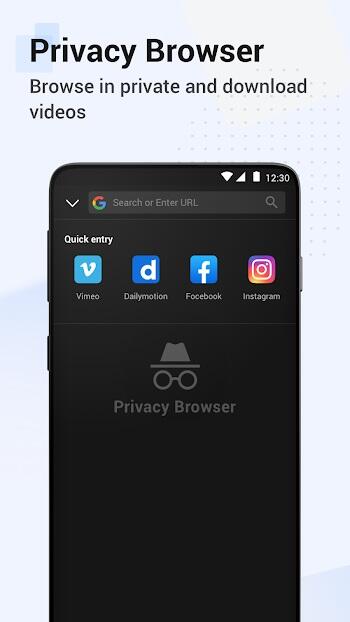 The apps, videos, pictures and folders you don't want to be displayed on your phone's screen will quickly be resolved. When you access HideX, the app will insist that you put your hidden apps or folders in it, and it will help you successfully hide them. With a few clicks, you can successfully perform the task of hiding your personal tasks.
How to Set a Password
This process is very easy and smooth. As soon as the setup screen shows, you will input numbers and math on the keyboard and press the "=" button to finish the setup.
The system will assist you in setting up security with some questions. You are free to choose one of the following five questions below:
What is your boyfriend/girlfriend's name?
Who are your siblings?
Who are your parents?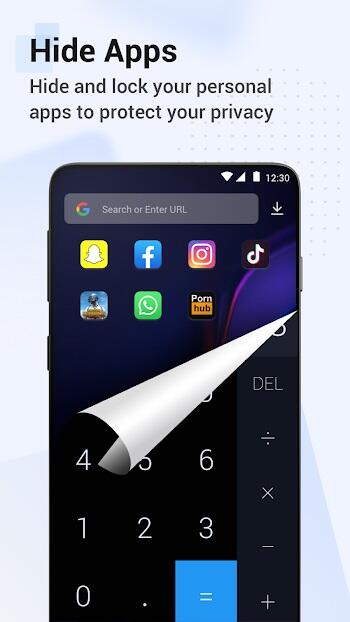 What is your birthday?
Where were you born?
Then you will have to input the answer in the box, with a maximum of 10 characters.
HideX security is pretty safe and handy. You are free to reset your digital password if you have forgotten it. Enter the character "11223344" and press the "=" button. HideX will assist you in setting up a new password.
Other Unique Features of HideX
Besides the fact that you can conveniently hide stuff within your phone without anyone finding out, you will also be able to enjoy other incredible features of the app. The first thing that requires being mentioned in this app is the provision of cloud services and automatic synchronisation. This feature will allow you to completely secure your data in the cloud memory of the app without losing it to the phone's memory. And each time you need it, you will have complete access to it as quickly as possible.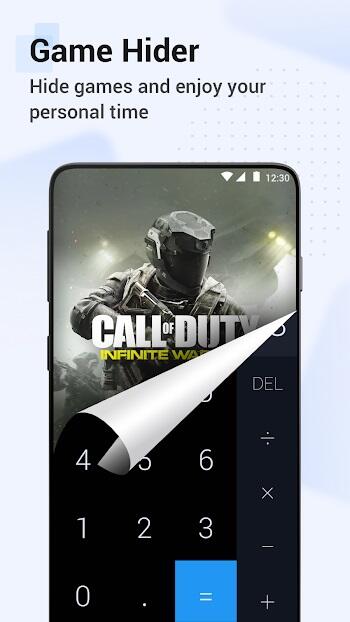 Also, you will be well-guaranteed by the app for the security needs of your information. One of them is the special warning feature for users. When you enable this, HideX will provide instant notifications whenever anyone wants to hack into the app. Moreover, you will also have the opportunity to create several shortcuts, including several hidden items.
Securing important personal documents and information is indeed one of the important needs of every user when navigating through their phone. So how can we hide our details so that others cannot have access to them? With HideX, you can hide your details in the app and then disguise that information with a layer of security, such as the calculator app.
Anonymous Web Access
Sometimes, you want to explore through some special content and completely hide your identity. HideX can be of help in this regard.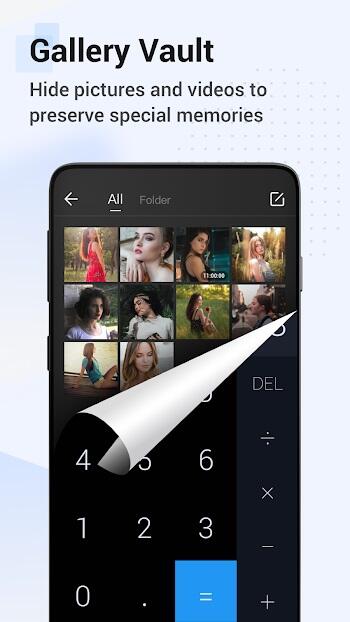 As already mentioned, HideX creates a virtual community where you can hide some special activities and so is access to the internet. You only need to visit the browser in HideX, and then input the address of the website you intend to visit. All the activities are anonymous, including location, monitoring network traffic, and so on. However, there will be restrictions on some things, such as movies and videos, to decrease bandwidth traffic through the network. In this manner, your browsing will be faster and even tougher to detect.
Disguise Your Space
It is not just enough to have password security alone. This app also supports you in disguising with icons so that no one realises that you are trying to hide anything. This is a really useful feature. HideX functions like a normal calculator; it is only when you enter the previously set string of passwords and input the "=" button that you can gain access to the secret space.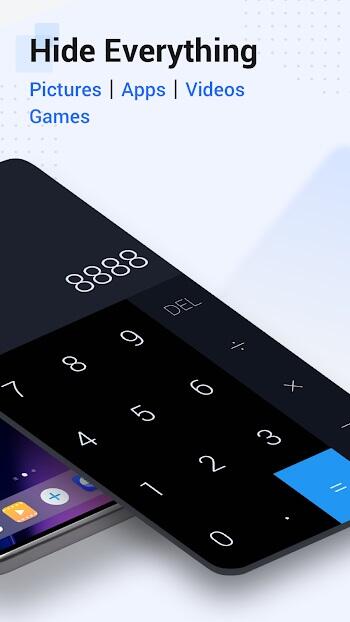 Free Downloader Tool
With this app, you can easily and directly download the files you want and save them in secret space. In addition, HideX has integrated an extremely powerful downloader tool. This tool is efficient on the web; you only need to input the website address where the content you intended to download is located. The downloader will identify apps, media, and files and display a download button beside them. Then, you only need to click on the download button to get the files.
Last Words
HideX is a regular calculator that allows you to perform quick calculations. But that is nothing but a cover; behind the app is a secret space where the content and files that you are trying to hide are kept.
Although this app has a simple operating mechanism, it has become very important for several people, especially now that our privacy and information security are under various threats. And if you notice, you will realise that HideX already has about a million positive reviews. That number is highly impressive.