Download Heroes Infinity: Super Heroes APK for an exciting RPG game. Create your team, fight against evil enemy forces, and earn points to upgrade your weapons.
About Heroes Infinity: Super Heroes
Heroes Infinity: Super Heroes is an action-based game from the RPG category. The game allows a team of heroes to make attempts at saving people around the world. As the leader, you'll guide this group of heroes through their global missions and exploits. The game's aim and objective are precise. Your sole mission is to ensure your team fights and wins battles against evil forces seeking to overturn the world.
You'll earn points when you successfully take down an enemy force. These points will be useful for better gameplay when you spend more time here. There is an outstanding graphics quality here, allowing you to have smooth animation and quality you display when you play. The game's control system is also easy to use so that you won't get confused by too many game buttons lining up and cluttering the game screen.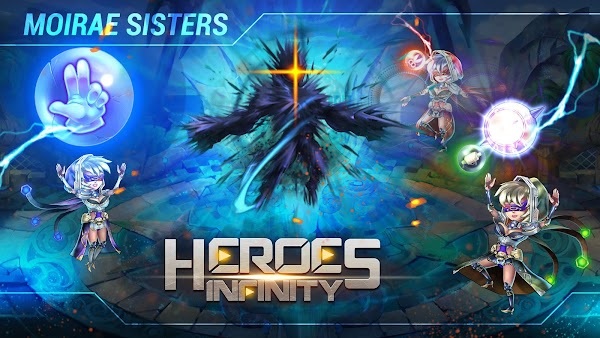 There is also progressive gameplay on Heroes Infinity, which means you'll get different power-ups and features in various parts of the game. For example, you'll not be able to use more than four basic moves when you start with your hero. These moves include a basic sword attack and three special attacks that take time to load after every use. In addition, there is a scoring system, which will award you a point at the end of each round, and this score determines whether you can proceed or repeat this level.
This game is one of the fantastic games from DIVMOB collection and one of the series in the Heroes Infinity franchise. The game is free to download and install, but you might have to make in-app purchases to access some unique features. For example, the game interface supports multiple languages worldwide, with millions of downloads across various platforms. Also, the content rating allows only anyone above 7 to play.
Gameplay
This is a compelling game with unique features. You'll have a jolly time on Heroes Infinity if you're a skilled warlord with experience in action and fighting games. Also, as a newbie, you'll quickly adapt to the game environment, thanks to intuitive control. The mission is to control your hero and fight against enemies within a limited time. Once the time is up, you'll be given a score based on your performance.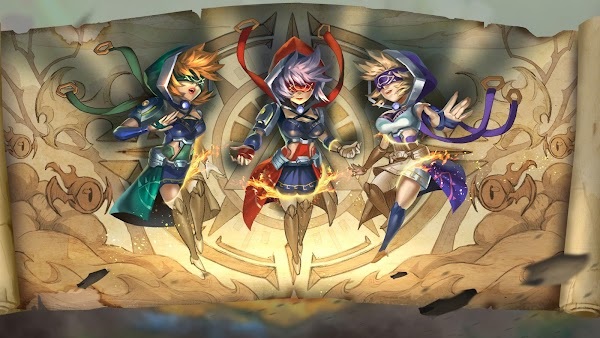 There is no score limit, but you'll have to surpass a minimum score to progress to the next level. The stars you receive in each game will also be useful for accessing various resources on the game. For example, you won't be able to upgrade your weapons and skills unless you have enough in-game currency, which you'll get from fights or buy with real money. You'll also be able to unlock more game characters from the hero collections the more levels you manage to pass.
Game Features
When you start playing, you'll be thrilled to discover some of the fantastic features available on Heroes Infinity: Super Heroes. Here are some of these outlined features:
Beautiful Graphics
Thanks to the developers, there is superb graphics quality in the game. You'll b able to have an idea of what a bright and colourful game looks like when you play this game. It combines many colours from the various game characters to create a visually pleasing environment for the players.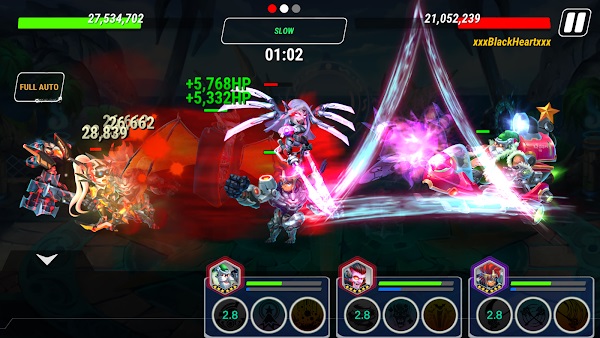 The 3D graphics also details many game elements and characters in a beautiful and high-resolution quality, featuring colourful images and fantastic lighting effects. The game also highlights the battles with various effects and magics visualized with the game's graphics.
Game Modes
There are different modes to enjoy here, depending on your preference. You can create fantastic battle tactics with your heroes and combine various skills to defeat the enemy forces. These modes help diversify the game and add to the fun when playing. For example, there is a Practice Mode where you'll be able to learn the game controls and get familiar with the skills of each hero before you head for battles.
A Star Gate mode also enables you to collect magic pieces while playing, which will help you unlock new gods to play with. However, the primary game mode is the Adventure mode, where you earn experience and progress across levels to unlock various characters and build your game experience. Other modes include the Skyscraper, Boss Party, and Super Boss.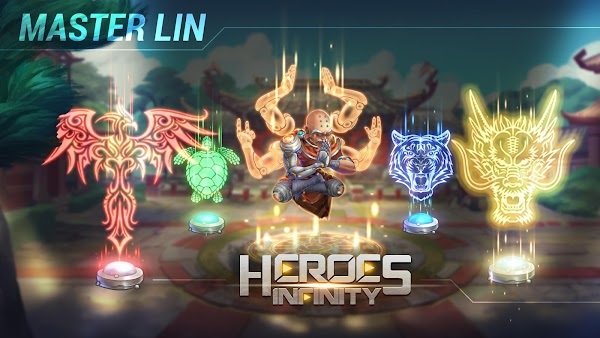 Epic Wars
There are many wars in the game, featuring different gameplay band missions. You'll be able to go into the battle of the gods, where you experience excellent and colourful fights between your characters and the enemy. There are many gods in the game, and each has unique skills, which makes the game quite fun. Since you unlock different gods, the more you play, you can combine other options for your battles.
Dramatic PvP Battles
Depending on your skills and strength, there are many multiplayer battles to go into when playing. You can prove your experience by going against other players in a 5 vs 5 fight to see which team is more robust. You'll also be able to compete with others players and see how you fair on the Leaderboards when playing in PvP mode with friends or random strangers.
Guilds and Communication
Since this is a superhero game, and superheroes thrive on forming guilds and factions, you'll be able to create your guild in the game. This allows you to develop a close circle of friends or random players where you go into battles together and maintain communication.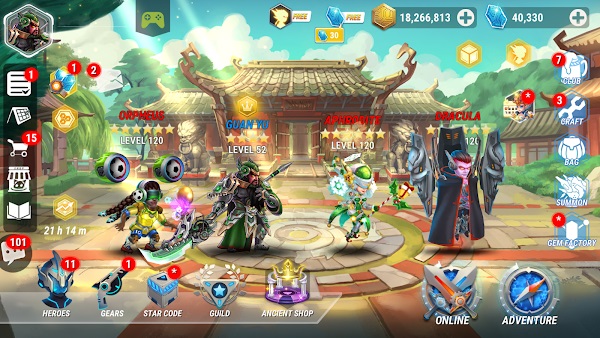 In addition, you'll be able to earn legendary rewards when you go into fights with your guilds against members of other guilds. This game feature also tasks you to become the most powerful guild in the world, which no other team can defeat in battles.
Conclusion
Heroes Infinity: Super Heroes is an exciting RPG game with excellent features and unique gameplay elements. It has a visually pleasing environment and also offers aesthetic gameplay.


Join Telegram Group
Download Heroes Infinity: Super Heroes APK for an exciting RPG game. Create your team, fight against evil enemy forces, and earn points to upgrade your weapons.