Download Groovpad APK and become a virtual DJ wherever you are. Mix and match your own sounds and create unique beats with this powerful music mixing app.
Groovepad
Groovepad is a musical and beat-making app that teaches music-savvy users how to create their groovy and unique sounds with the click of a few buttons. The beats available on Groovepad were created by musical professionals for free and can be shared with the public. Hence, they are Royalty free. Users can use the app without fear and with a clear conscience. The beats available on Groovepad are categorized according to different genres to serve diverse musical tastes
App description
If you have always dreamed of becoming a musical artist, but the cost of booking studio sessions and hiring producers has discouraged you, Groovepad is here to save the day. Or maybe you're a music producer or DJ and need inspiration for your sound? Groovepad is the app you need.
With this app, you are walking around with your mini studio in your pockets. The Groovepad app downloads are available for android users on the Google playstore. For iOS users, the app can be downloaded from the App Store.
Groovepad is a digital music application that gives users access to myriad sounds to assist them in creating their music. It is a very diverse musical app because it cuts across every musical genre known to man.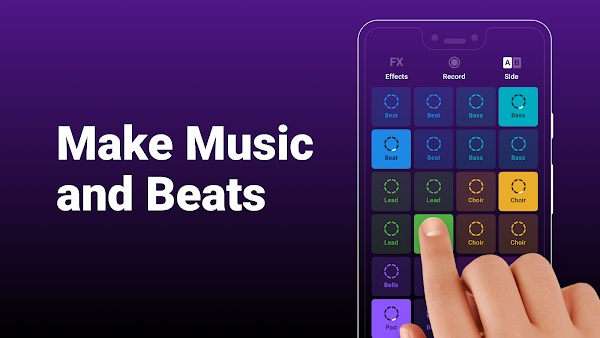 The genres not available on the platform can be suggested by users and will be added by the platform in no time. Using Groovepad is relatively easy because of its simple user interface. Users do not need to be tech-savvy to navigate the app. The platform is intuitive, and every music lover would appreciate its unique and amazing features.
Groovepad's best beats were curated by some of the brightest and most creative musical geniuses. So, you know that when downloading beats from the app, you are downloading magic that can create sales for you if utilized properly. Even more, Fresh sounds are uploaded on Groovepad weekly to avoid repetitions by users.
How to use Groovepad
After downloading Groovepad, proceed to install the app. Users would be asked to accept Groovepad terms and conditions without signing in with personal information like their emails or phone number.
Select your best genre from the list that features hip-hop, trap, EDM, Dubstep, House, Electronic, Drum, and bass to help Groovepad curate sound packs that suits your taste. You can pick one or more genres depending on your preference.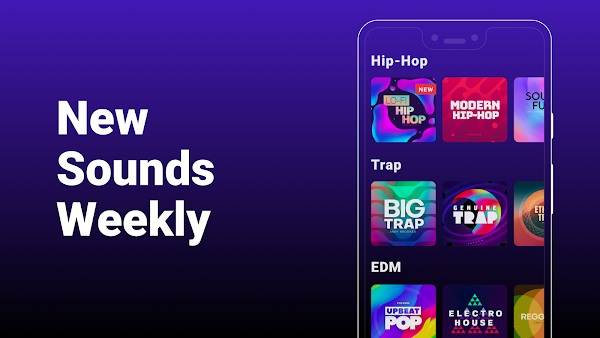 After that, if you want to upgrade from Groovepad free download to premium services, you can do so by inputting your card details. Otherwise, you can continue enjoying the Groovepad free download with limited features.
Features of Groovepad
Groovepad has a lot of outstanding features to ensure a complete user experience as you create and find your sound on the platform.
Royalty-free
It might be too good to be true, but it is true. All the beats on Groovepad are royalty-free. Groovepad works together with different artists to create sound packs for every genre. Each recorded on the app consists of at least two loops and not an independent loop. Anyone is free to exploit the sounds to create their music and share it with the public without fearing copyright infringement.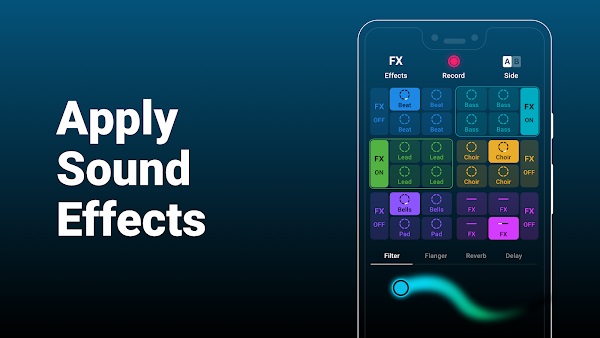 You can also use the sounds to create professional music, like your musical albums. The songs can be uploaded across all social media platforms, but you must also visibly credit Groovepad where necessary in written form. Users are not expected to sell, sublicense, claim ownership, or transfer the right of ownership to a third party.
Library of unique sound
Groovepad is without limitations when it comes to sounds. Users are provided a wide array of unique sounds categorized in different genres to aid easy selection. Whether it's pop, hip hop, EDM, House, Dubstep, Drum and bass, trap, electronic, RnB, or soul music you want to create, Groovepad has the perfect soundtrack for you. You must select a sound pack that best suits your taste and the song's lyrics.
Sound manipulation
DJs would love this feature because it allows them to reinvent their sound easily. The Fx effects on Groovepad are amazing. With this feature, DJs, musical producers, and artists add life to any sound by using the drum pad's filter, flanger, reverb, and delay features. With this feature, you can creatively improve the beats, make punchier demos with dynamic range compression, and exploit natural and artificial reverbs to make the best sounds.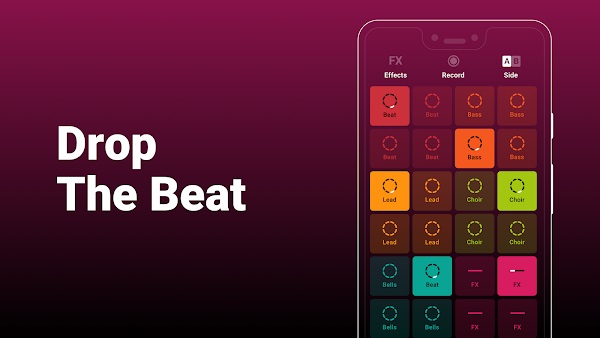 Live loops
Live loops are essential in creating quality sounds by DJs. Because of live loops, DJs can create and mix extensive soundtracks. In musical studios, expensive hardware like Line 6 DL4 and Ableton Live are used in live looping music, but Groovepad has managed to incorporate all their features into one app. With Groovepad, you can create perfect music by fitting different sounds together using the live loop feature.
Groovepad pro
The free version of Groovepad has limited features compared to the Groovepad pro. Still, it can be updated to Groovepad premium whenever you deem fit to enjoy more upgraded features and like the live loops and more music genres and an ad-free user experience. There are different subscription options, but the monthly subscriptions for Groovepad premium 2022 range from $2 to $5.
Conclusion
If you have always dreamed of making music, Groovepad is the app that lets you do that from the comfort of your mobile devices and at your convenience. Groovepads is indeed the musical studio of the free. It has a 4.7 rating out of five on App Store to show that those who used it enjoyed its services.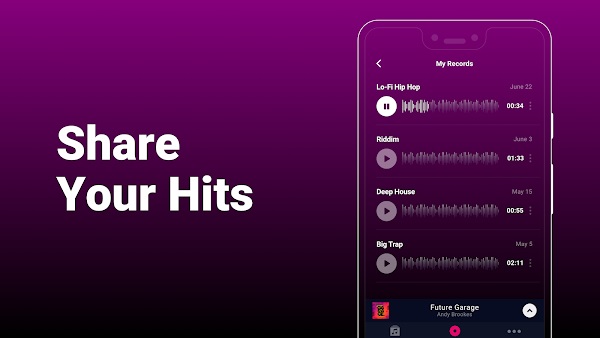 The extensive library of Groovepad beats is astonishing. It allows you to harness your musical abilities at a low cost. Professional musical artists, DJs, producers, and best makers can exploit Groovepad to create albums and professional music material. Even if you are a music amateur, this platform is a great way to start your musical journey without stress.
All you have to do is download the app on your mobile devices and begin your journey to becoming a musical genius.