Download Grid Autosport APK latest version for the high of a classic racing game or the excitement of competing with other race car drivers. Thankfully, this game offers both!
An Introduction To Grid Autosport
Grid Autosport is a racing game developed by Feral Interactive and published by Codemasters, a gaming software company known for specializing in racing games. It was first released in 2014 for PCs, Xbox 360, and PlayStation 3. However, it was not super popular since there were other impressive racing games developed for those devices then.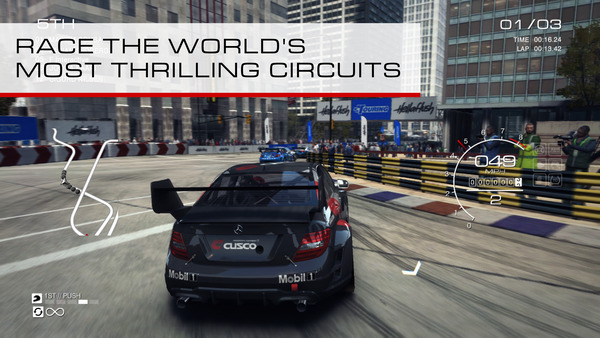 Now, the mobile version is available on iOS and Android devices, raising the popularity level. With Grid Autosport, Codemasters and Feral Interactive brought the classic elements of racing games and lots of realism to screens.
The graphics here are superb, and the sounds are just as great. The catch is that all of this comes for a fee. Grid Autosport is not free to play. However, you can purchase the game at an affordable price of $9.99. This is less expensive than the PC version of the game, so it's pretty reasonable. It's also a one-time fee.
Grid Autosport Game Features
Regarding features and uniqueness, Grid Autosport does not lag. Popular manufacturers make the cars; Nissan, Ford, and the like. There's a wide range of choices here. Each car is driven differently, just like in real life.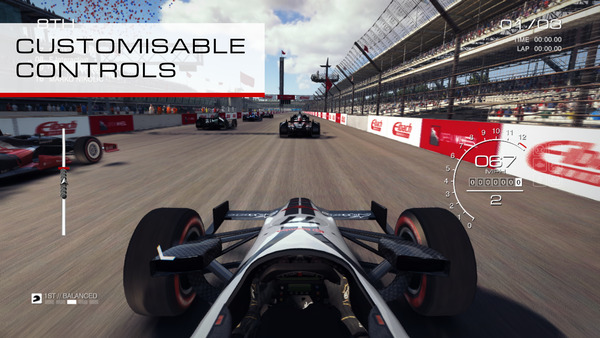 The endless stream of reality in the game is one of the major perks. In Grid Autosport, there are over a hundred cars and racing circuits; worth the price. Other features of this game include:
Flashbacks: This is one feature you will never get tired of. Grid Autosport lets you rewind your race when you crash your car. This lets you review your mistakes and avoid making them again. This is a useful feature for players still figuring out how the game works.
Customizable Difficulty: Grid Autosport is an immersive game. This can be challenging for newbies sometimes. This feature comes in handy because you can make the game as easy or hard as you can handle. Start easy and develop your skills as you play. Adjusting options like Traction Control or Racing Line helps to adjust the difficulty in the game.
Customizable Controls: Grid Autosport lets you customize the game controls to choose if you want to play using the touchscreen buttons or a controller. A controller is the better option if you're playing on a PC. However, if you're playing the game on your mobile device, it's easier to use the touchscreen controls. The touchscreen controls include Tilt, Arrow Touch, and Wheel Touch. They're pretty easy to understand. For example, to tilt your car, you must move your mobile device to the left or right.
Visuals: "Breathtaking" is the word. Codemasters dedicated time to ensuring every detail of this game was designed perfectly. As a result, your entire game looks so good, like a scene on your TV's screen. When you watch replays of the games, the graphics look even better.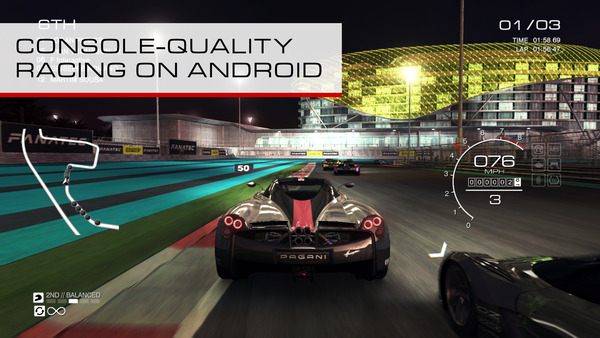 Sound: Grid Autosport has a great sound too. The sounds of cars accelerating to the steady humming of engines have their own realistic elements too.
When you buy this game, you're paying for quality and quantity. There are no pop-up ads to distract you from your game. There's no feature you need to unlock. Instead, every part of the game is made available to you.
Grid Autosport Career Modes
Grid Autosport has so many racing options. You start your racing career in any of the five career modes in the game. The modes are Street, Open Wheel, Endurance, Tuner, and Touring. Each career lets you pick a racing team and earn points by racing in a series of events. In each career, you have access to a different set of cars and racing tracks.
In the street, the race track is a cramped city course with large walls. The 90-degree corners call for expert drift skills, and the track kinks require your focus to get through them. Tuner feels the most beginner-friendly. The courses are less brutal, and the turns are not so sharp.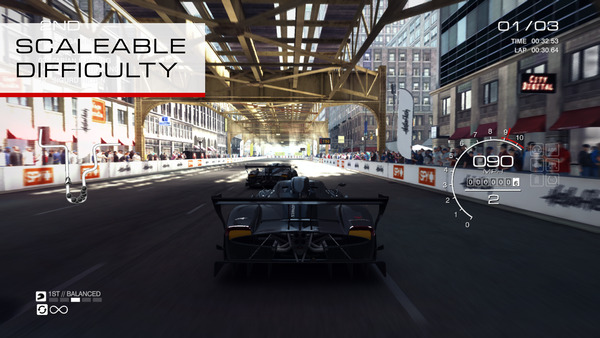 Endurance races are usually eight minutes long. That's not so long, though. Maybe this mode is named this way because there are no pit stops. The touring mode features real-world circuits, practice sessions, and qualifying rounds. The races are short, but they can be longer by multiplying the distances.
Apart from the racing careers, there are other modes you can play this game in. You can race in the Drag Championship or compete for the Sprint Cup. There's also a Quick Race mode when you just want to play a quick game to sharpen your skills. Grid Autosport has no in-game currency since there's nothing to buy. Everything is laid at your feet.
Downsides To Playing Grid Autosport
Grid Autosport is a well-executed game, but like every game, it still has areas to improve on. The lack of pit stops is a good place to start from. These stops are necessary to let players catch their breath.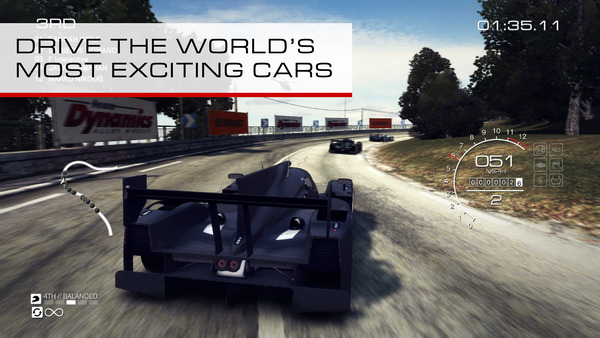 Another issue is the size. Grid Autosport has really good features so, so the size is not a surprise, but it takes up way too much space on devices. The game is almost 4GB large, and although you're getting game quality that is worth the space, it can still be annoying.
Conclusion
Grid Autosport has its spot locked down in the top racing games. It's the type of game that makes you feel like you can do all of the drifting and sharp turnings in real life. It carries the players along and ensures you total control of your games. The customizability is one for the books.
If you want an intense game, there are controls to help you get it. If you want a chill game, you can get it here too. It's the best of both worlds. In addition, you don't have to just take your cars as they are. You can customize your cars too! These little tweaks make Grid Autosport more than just a game; it's an experience!


Join Telegram Group
Download Grid Autosport APK latest version for the high of a classic racing game or the excitement of competing with other race car drivers. Thankfully, this game offers both!