Download and install Grand Criminal Online APK and get the chance to play the role of a criminal in an otherwise peaceful city. In the game, a player can become anyone.
Description of Grand Criminal Online
If you live the GTA series, you will fall in love with Grand Criminal Online, an open-world multiplayer and action game developed for Android devices.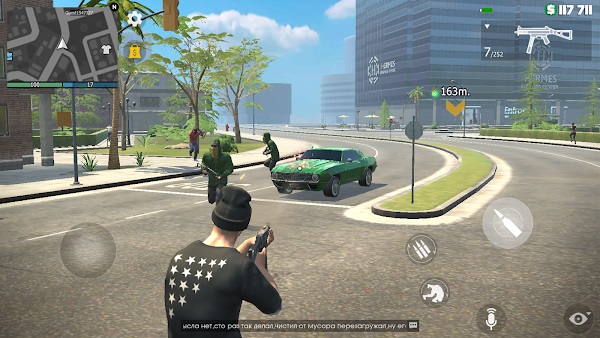 Almost everyone knows the game Grand Theft Auto. It has been one of the leading video games for many years. Rockstar Games developed Grand Theft Auto, and even though this game was developed early, its gameplay and graphic design have not turned outdated, and it has even garnered a strong love from Android gamers. If you have been hearing about the GTA series but have never tried any of them, you can play some games like Grand Theft Auto III, GTA 4 Mobile Edition or Grand Theft Auto: Vice City. However, this post is not about the Grand Theft Auto series but another game developed by another publisher called Next Level. This post is majorly about the game known as Grand Criminal Online.
Gameplay
Do you ever consider yourself a hardworking community resident who is always working hard and searching for a bright career? Or are you considering rebelling and becoming a gangster to earn easy money? On the other hand, perhaps you'd love to become a Chief Executive Officer who runs a chain of companies? This game allows you to become whoever you desire to become.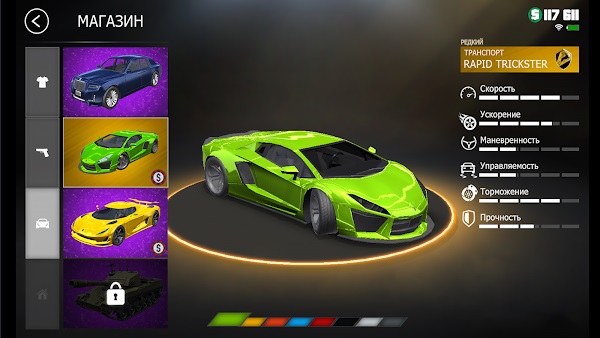 Grand Criminal Online has no specific plot, and the player does not need to play in a precise pattern. But the quest system will provide you with several actions to perform, often involving rebellion actions like fighting with other people or stealing a car. Most people who have played this game for some time have some favourite activities they enjoy performing, such as defeating gangsters. It is a pretty interesting thing; they begin by starting small battles with only their hands as their weapons, then they level up by using machine guns, including other weapons of war such as tanks and missiles.
With a game that explores a realistic atmosphere as Grand Criminal Online, the city you reside in is not just any online game city. There are ways of life here. The city will be run under the rule of law. In that case, do not rebel whenever you are not strong or wise enough; because rebelling will always bring annoying policemen coming behind you at full speed. These policemen have cars and are heavily armed.
Total Freedom
In the city of Grand Criminal Online, there is chaos. It is a place filled with corrupt policemen, thieves and gangsters. You will always encounter these kinds of people, and if you act in any way to piss them off, they will end your life.
Therefore, this is why you must arm yourself to be able to be protected from them. Grand Criminal Online possesses a broad equipment system that is massive enough for you to eliminate everything in this city, from simple and basic melee weapons like baseball bats and knives to mortars, machine guns, rifles, and pistols. These weapons are essential because they will come in handy when fighting off a group of people instead of one or two.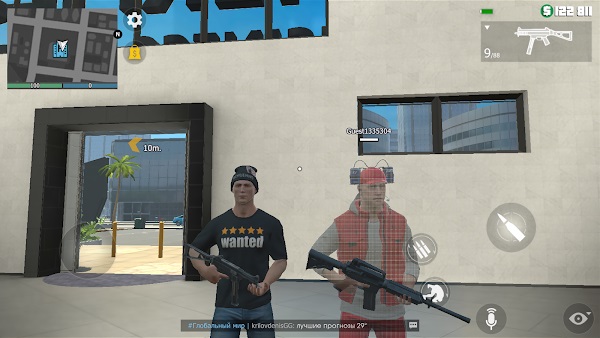 The armoured tank with incredibly destructive power is an exciting aspect of the game. When you have an issue with government forces in the future, the army and even the police will try to kill you. Do not allow yourself to be pushed to the extreme; just purchase a tank and destroy everyone.
Also, you can steal the cars on the road to help you move faster. If you cannot fight the enemies, the next best thing is to protect yourself, collect weapons and wait for the right chance to counterattack.
Play with Friends
It will be sad and dangerous to be in a city where you are the only rebel because your chance of survival is slim. However, you can invite your friends and explore the game together, following every path and searching for the most dangerous enemies.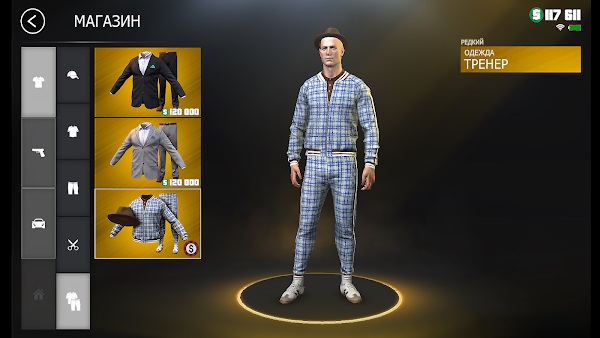 As seen in several other open-world games, this game has included online features, thus meeting the demands of people that love playing the game.
Do Whatever You Want
You are not forced to perform any action in Grand Criminal Online. Instead, you can do whatever you feel you desire to do. For example, at the start of the game, you will see a peaceful city where you are a resident. You can decide to simply walk around and enjoy this city life. Or, to bring more life to the game, try to find a way to destroy everyone that comes to your path in this city. It may start as a light prank, but you can turn the situation into something much more serious later – such as going ballistic and causing robberies, shootings, or severe accidents.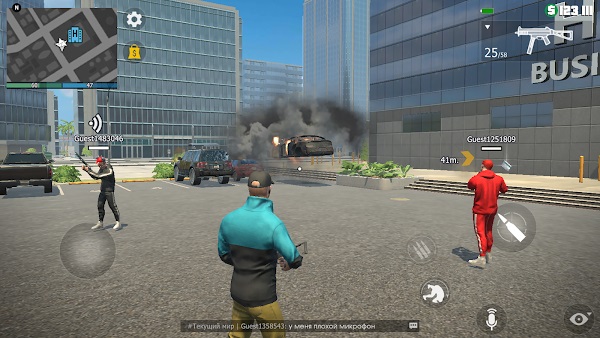 With violence, you hit or rob people's cars and motorbikes. You will then use these motorbikes or cars to cause accidents or make other robberies instead. This action will provide you with some awesome rewards and bonuses. You are free to commit as many crimes as you want; just ensure you are not killed in the process. You can commit crimes like murder, causing accidents, robbery and fighting. Raiding banks will make you an infamous villain across the entire city.
Different Weapons
In this game, you will encounter several vehicles and weapons. Item and store crates provide you with a wide range of modern guns with great damage, such as air guns, AK guns, pistols, etc. However, these guns can run out of ammunition quickly, so you must continue to search for new firearms in the city. In the game, you have the chance to be in control of several different vehicles such as armoured vehicles, tanks, police cars, ordinary cars, and even aeroplanes.
Final Words
Grand Criminal Online is probably a game you have been searching for your entire life. This game possesses the familiar open-world gameplay but includes a connection feature that will allow everyone to play together. This game will turn your dream of becoming whoever you want to become into something realistic and achievable.