Download Google Lens APK to understand the world through a digital lens. The app lets users search for things through photos using their camera or pre-saved photos.
Google Lens
People have often said that the closest thing humans would have in semblance to superheroes are smartphones, and Google is ensuring that. Time after time, Google has created and launched several tools to make smartphones, especially android devices, more powerful. One of such tools is Google Lens. The Google Lens can be likened to the human eye because it sees and searches all things. Google created Google Lens as a tool that enables you to search for what you see and accelerate project execution using a phone camera.
App Description
Google Lens is an easy to use app because of its simple user interface. It is an image recognition app created by Google. It was designed to search for relevant information without the need to type the questions on the web through graphical analysis using a neural network.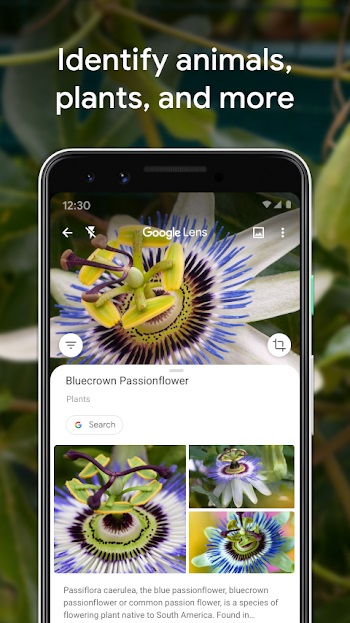 With Google Lens, you must point your phone camera at any object, barcode, QR code, or text. In return, your phone automatically tasks the Google Assistant with the job of searching the description of the thing or text your camera is focused on. The search results will not only show you the required relevant answers, but it will also show you suggestions based on the object, like recipes or nearby restaurants, in the case of food or drinks.
Google Lens also allows you to photograph SSID stickers on the back of Wi-Fi routers. Your phone scans the codes and automatically connects them to the Wi-Fi network without stress or clicking anything. With Google Lens, you can point and search for almost anything. There is no need to hide and seek whenever you want to read Wi-Fi passwords.
The AI of Google Lens helps you identify restaurants, books, churches, clubs, cafes, and bars and gives you an easy opportunity to show reviews, address details, and opening and closing times.
To use Google Lens, all you have to do is download the app for your phone. Google Lens is compatible with Android, iPhone, and PC. You can access Google Lens features through Google Photos and your phone camera on Androids and iPhones.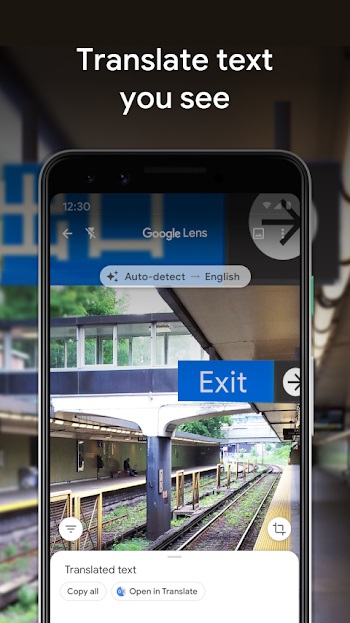 If you open your Google search field, you will notice the Google Lens icon on the far right of the area. The Google Lens icon is like a multicolored box with dots and lines. In the Google Chrome app, you must tap the camera icon on the right side of the search field to access Google Lens.
Features of Google Lens
Google lens has several unique features that cumulate in making it one of the best and most popular Google tools. These features are discussed below.
Word scan, translation, and pronunciation
This feature is one of the mind-boggling features of the Google lens. With this feature, you can learn new languages with ease. You don't need to type in the new language because Google Lens allows you to scan books, business cards, and flyers. Using this feature is relatively easy. All you have to do is take a picture of the text or word you want to translate and pronounce. The AI will scan your text and run it against millions of information available on Google to provide the best results. So, if you want to learn new languages, Google lens might be the cheapest way to go.
Copy and paste texts from the real world
This is one of the most essential features of the Google lens. With the Google Lens app, you can copy and paste texts from physical books, whiteboards, wordy tattoos, and everything else with writings on them. These texts can be copied and pasted to any writing app of your choice, which could be WPS, Google Docs, or Microsoft word.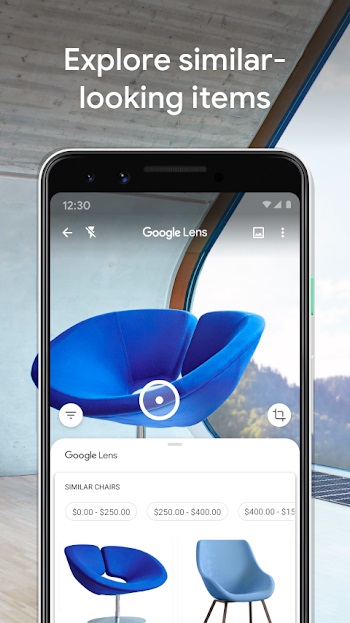 This feature will come in handy for students with textbook assignments that requires the internet. To do this, all you have to do is open your Google Lens app and click on search with your camera and point your camera to the area with the text that you want to copy. Then you can click on the copy text command, and voila, you have successfully copied text from the real world.
Smart Search
If you see a dress you like when you go shopping, Google lens can help you identify the dress in seconds. This works for every other item. Even if you are in a rush, you can snap the items and keep them for later. Immediately after you take a picture of the item, Google will identify the item and display search results with similar items. It will even show you shops that sell them.
Search your Surroundings
If you position your camera to view your surroundings, Google Lens can help you detect and recognize them. The details of your surrounding might include an automatic search of the location via Google maps, especially if it's a landmark. Even if it's a picture of food, Google Lens will display results about the types of food, including their recipes.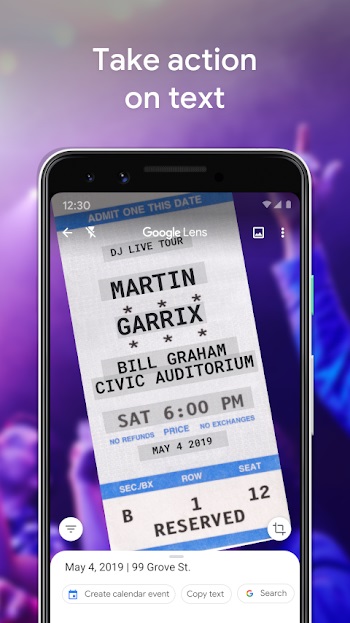 Create calendar events
This feature will come in very handy for android users. Google Lens allows you to take pictures of dates and schedule them. You can take photos of flyers, billboards, appointment cards, or a physical invitation containing the dates and let Google Lens transfer it to your digital calendar instead of manual typing.
All you have to do is position your camera on the area containing the date, click on the date, and then click on "click on create a calendar event option." Google lens will transfer the information to your preferred calendar app.
Conclusion
Through the Google Lens tool, Google revolutionized what humans have known as text web search. With this app, you can conveniently search the web using pictures. The features of Google Lens are numerous; as you have read in this article, the next step is to exploit them to suit your needs by downloading and installing the app.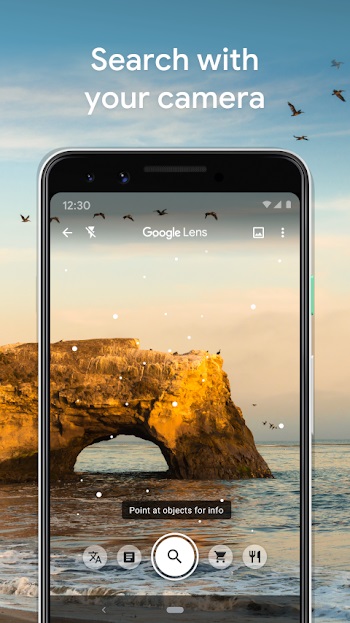 Google Lens download for Android is quite more popular than Google Lens for iPhone, and that is because Google is more affiliated with Android phones than Apple devices. More upgrades will be added to Google Lens in the future; watch out!