Download GFX Tool Free Fire APK to boost your free fire gameplay. Get the most out of this app as you choose your preferred setting and boost your gameplay.
Free Fire Game
Free fire game, popularly known as Garena Free Fire, is a combat game. As the name implies, you battle with other players firing arms freely. It was produced by 111dots, a Vietnamese game company, in 2019 and published by Garena ( one of the most influential gaming companies in southern Asia and Taiwan). Since its launch, it has become one of the famous shooting games, with over 100 million active users. It can be played on Android, iOS, and iPad.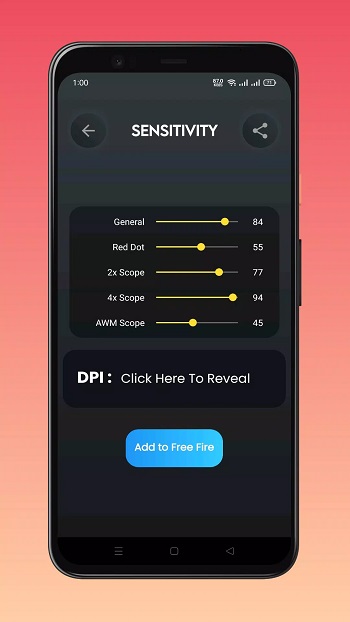 It is an engaging game that urges players to fully immerse in their battles. It's a game to let loose, not hold back, and have all the fun you can by shooting and battling with other characters in the game. You can choose to be any character. However, each character has a specific attribute or power that makes them different from others. These attributes or powers can be useful during battles.
To add to its awesome gameplay, Free fire has different modes and locations you can battle in. It's a multiplayer game that allows you to play with your close friends at different locations like Bermuda, Purgatory, and Khalari. It has a total of five game modes, including Classic, Clash Squad, Rush Hour, Kill secured, and Big-head. Each of these with different tactics and procedures required to complete them. It is one of the top games in the battle category.
All about GFX-Tool - Free Fire
With such awesome gameplay, Free fire has gained much popularity over the years with millions of downloads. Therefore, it is no surprise that many players actively play with each other daily. However, with such a well-defined and advanced interface, some players may experience some lags, mostly because of the version of their mobile devices. GFX-Tool serves as a perfect tool to handle these issues.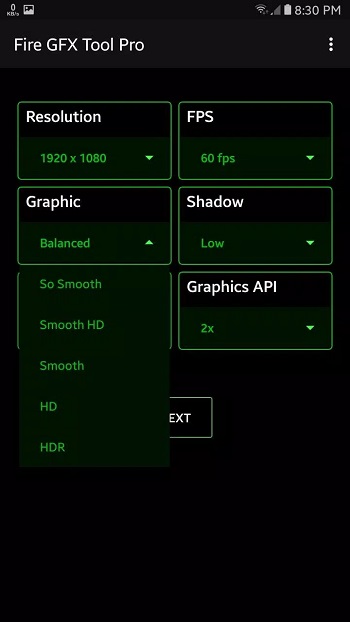 GFX-Tool is an application that boosts the performance of your mobile devices to ensure you have an improved gaming experience. It allows users to adjust their graphics settings on their devices. In terms of Free Fire, GFX-Tool Free Fire allows you to adjust your game's graphics settings in your most preferred way. It is compatible with any Android device with versions from 4.0 and above. It allows you to take your Free Fire gaming experience to the next level.
Improves Performance of Devices
Before enhancing the gaming experience, GFX-Tool Free Fire enhances the capacity of your Android device. There are new versions of Andriod devices coming out every year, and most of these updated versions come with new devices. Most times, users could easily update their Android versions; other times, they are not given the opportunity to.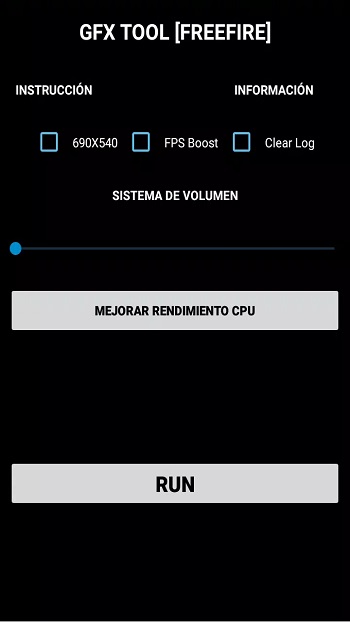 To enjoy an excellent gaming experience, your phone must be compatible with the game you intend to play, and this deals with the version. GFX-Tool Free Fire helps improve the performance of your device by giving it the boost it requires. Moreso, it increases the frame rate of your device. Frame rate is also known as FPS ( Frames per second), which refers to the speed at which the frames that appear on your phone are shown. Therefore, increasing the frame rate means increasing the phone's speed, thereby boosting gameplay.
Clean Cache and Junk Files
One of the reasons why our devices get slow and full is because of the cache and junk files. Cache files are also left after playing the Free Fire game. A constant build-up of these unwanted files causes a delay in the speed and resolution of the game. This is why GFX-Tool Free Fire helps in removing these unwanted files from our devices. It operates on your RAM and CPU to clear up this space and increase the overall speed of your device, which in turn increases the game's speed.
Better Gaming Experience
Increasing your Android device's performance and clearing cache and junk files provides a better gaming experience. In addition, GFX-Tool Free Fire has certain features to enable you to configure the settings on your phone and the game app. For example, it helps you customize your game's graphics through the GPX customization feature. You can customize your resolution, your pictures, your graphics API, your style, your shadow, and your FPS. This improves the game experience of free fire. It also provides exceptional features that boost your chance of winning battles against pro players. In no time, with GFX-Tool Free Fire, you become a pro player yourself.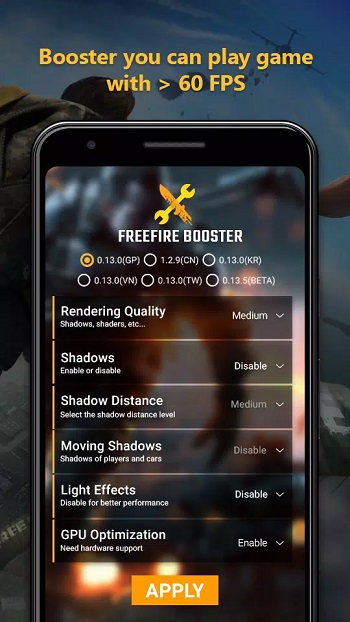 Accessibility
To complement its awesome features, GFX-Tool Free Fire is accessible to everyone. You do not need to pay for anything regarding the app. It is free for download for everyone, but just those with Android devices. GFX-Tool Free Fire can easily be utilized because of its friendly user interface. You can navigate through the app, explore many other features, customize your graphics the way you want, and boost your gameplay with just a single tap.
Key Features of GFX-Tool Free Fire
- You can configure the resolution of the game to its fullest with lag
- Auto-detects your graphics and adjusts them based on the type of gameplay you have
- You can unleash the HDR Graphics quality of the game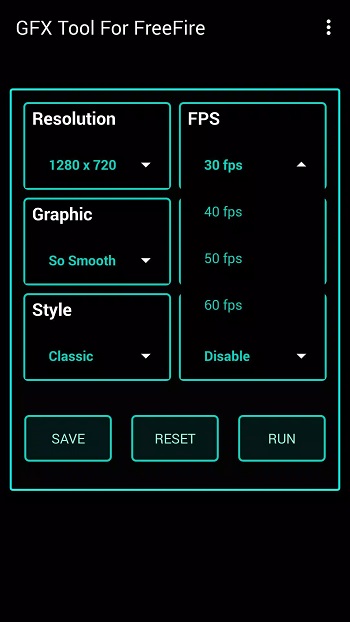 - You can increase the frame rate or fps of the game
- Clears cache and junk files to increase the speed of your phone
- It is free and safe to use
Conclusion
GFX-Tool Free Fire is a great app to give that extra boost and spice to the Free Fire game. It provides awesome features that enable you to unlock hidden potentials in your gaming. In addition, you can directly configure specific settings that you find lacking in your gameplay, including the graphics, resolution, frames per second (fps), and light effects. If you haven't used the GFX-Tool Free Fire app, you are yet to explore the Free Fire world in its ultimate form.