Download Gboard APK, an easy-to-use app that lets you type faster on your smartphone. With several features to make typing easy, Gboard is the go-to app for your phone.
Introducing Gboard
Gboard is a keyboard app for Android. It includes Google Search, web results and predictive answers (not available on the Android version of the app), easy searching and sharing of GIF and emoji content, and a predictive typing board that suggests the next and intended word based on context.
Additionally, Gboard is a third-party keyboard accessible to iPhone users (it lacks certain features as compared to the Android version, but the core experience is the same). As a result, Gboard is worth the effort to use, even though iPhone users must access the Settings app to enable the keyboard.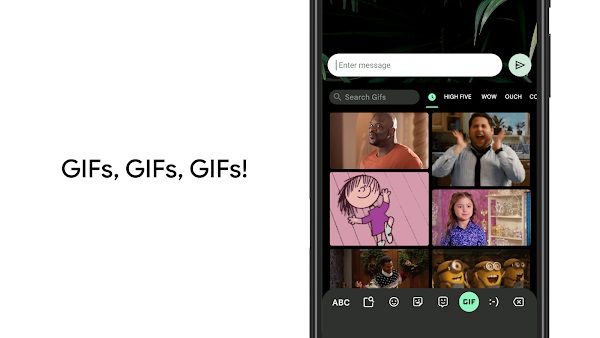 Updates to the keyboard have made it possible to use extra features like voice dictation, next-phrase prediction, hand-drawn emoji recognition, GIF suggestions, dark color themes, and adding a personal image as the keyboard background. When the keyboard launched for iOS, it only supported the English language; additional languages were added in the following months. In contrast, when the keyboard first launched for Android, it supported more than 500 different languages.
The Google Gboard app is one of the excellent tools for typing released by Google LLC, so you can always expect quality while using it. It's available in over 500 languages and can be downloaded on Android and iOS devices. The content is rated for all ages, and it has over 5 billion downloads on Playstore with an impressive rating of 4.5 from over Eleven million users that reviewed it.
How Gboard Works
Machine learning is the driving force behind this app. Google too, has taken a step further by using its research website to reveal to the web what takes place in the background.
A trained model operates in the background, using your data as well as that of millions of other users. It can also figure out what someone is trying to type based on a word advancement or typing that is less than perfect using the models it was trained on.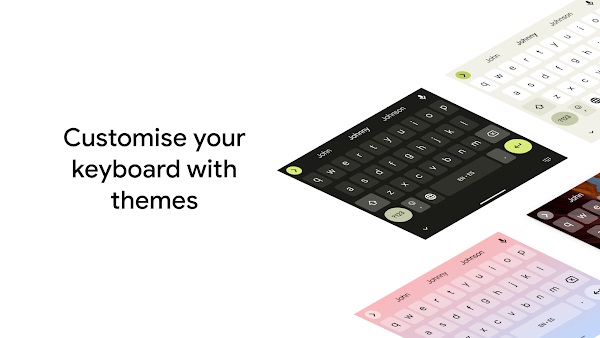 The concept for gesture typing is inextricably linked to an audio framework. As a result, the concept for correcting errors in users trying to go the traditional route when typing and making mistakes is designed similarly to a typical neural networking concept.
The gesture typing concept is noteworthy because it appears as a collection of strings standing for almost all potential word flow combinations. This happens when linguistic sampling data is put into the keyboard, displaying information like ideal mistakes, contextual predictions of the next word, and methods to determine the chance of a user typing a specific word.
This data set is provided on the device end when users add new words to their dictionaries. It also happens when they exchange words in an unexpected manner and then rectify the keyboard when it suggests a term they did not want. This is all interlaced with data from several languages and dialects to make the machine just as adept at predicting Spanish input as it is at predicting English.
Why use Gboard?
Here are a few uses and importance of using Gboard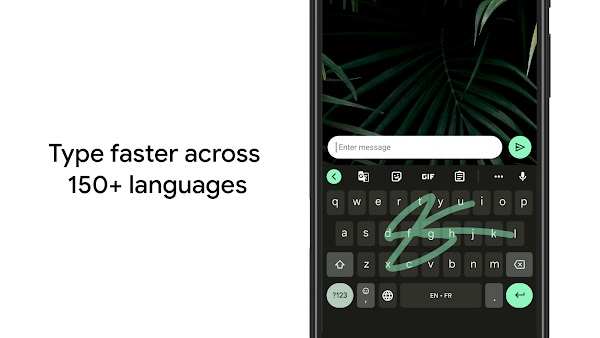 Handwriting — Write in both printed and cursive letters.
Voice Dictation — This makes texting on the go simple.
GIF recommendation — Sharing GIFs for the proper reaction.
Multilingual typing — There will be no more manual language switching. Any of your enabled languages will autocorrect and suggest corrections on Gboard.
Google Translation — This app translates as you type on the keyboard.
Emoji Recognition — Finding an emoji much faster.
Glide Typing — This enables you to type faster by sliding your finger from letter to letter.
Unlike all other virtual keyboard apps like Swiftkey and Samsung Keyboard, Gboard offers fantastic features that add value to the importance of this app.
Features Of Gboard
Gboard is a powerful app, of course, and it owes these qualities to its impressive list of useful features. You can check them out below:
Simple User Interface (UI)
Gboard has a relatively simple and self-explanatory interface. There aren't too many buttons clogging the screen or too much information for users. It also tells you what to expect if you use any of the features.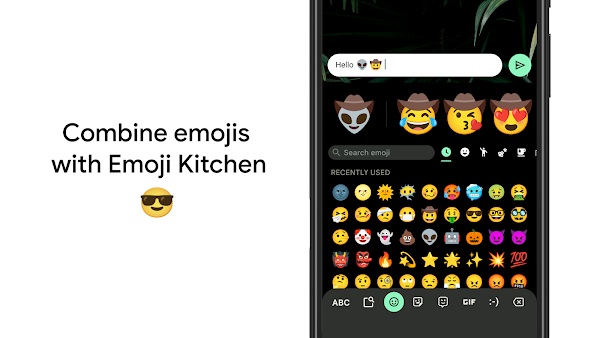 Gboard has an extra row at the top of the keyboard. This row shows several icons, such as themes, stickers, GIFs, and more. When you begin typing, you will see the suggested words in the same row.
Google's custom search option
The most talked-about update to Gboard is the addition of a G button. It allows you to quickly search your queries on Google. The search option was custom-made for Gboard and functions differently.
The G button does not just open Google Search as a shortcut, so no other applications will be launched when you use it to search. Instead, Google Instant Answers will be used to display the results of your search. If you don't find any result, then a link to the top result is displayed.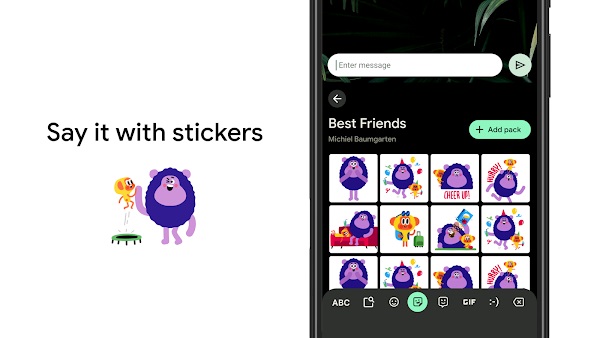 This search is essentially designed to make it easier to quickly share critical information with the person you're chatting with, such as location, news, weather, or a recent event.
Using Spacebar As Trackpad
When you need to correct a typing error, it may not be easy to place the tiny cursor in the correct spot. This app works out this difficulty by allowing you to control the cursor using the spacebar key. You can swipe your finger to both sides of the spacebar to navigate the cursor in the right direction.
Sadly, you cannot swipe up or down to move the cursor between lines. However, you can still use the old tapping method to navigate the cursor wherever you want.
Multiple-language Typing
You can type in multiple languages using Gboard without switching between them. You only need to specify the languages you want to use, and Gboard will automatically identify them and provide language-specific predictions.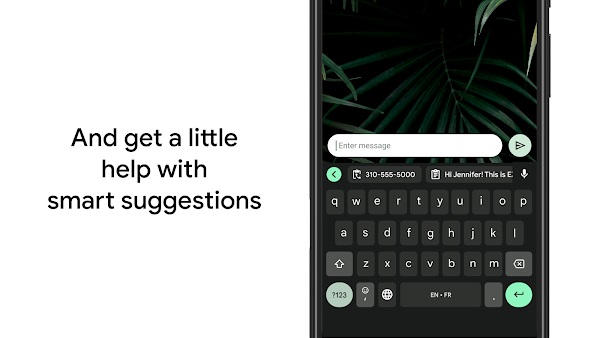 For instance, if you enjoy simultaneous typing in both English and German, it will begin predicting German words whenever you enter a German word while typing English. However, if the secondary language has a significant difference from the primary, you will need to make a manual switch between keyboards.
Conclusion
Gboard goes beyond simply making typing easier for its users; it offers a lifestyle-friendly experience, which allows an unprecedented level of personalization and integration of other Google services.