Download the Avast Cleanup APK software to help improve, touch up, and clear your device. Delete unnecessary files, optimize the registry, and shorten startup time.
Avast Cleanup
You can control the speed, memory, and other features of your Android device with the help of the efficient cache and garbage cleaning program Avast Cleanup.
For a phone that is faster and more powerful, remove unnecessary files and programs with just one swipe.
By clearing out the clutter from your phone, Avast Cleanup enhances its functionality and speeds up its operation.
If your computer system runs slowly, it may improve from a thorough cleaning. Background programs and programs that start automatically when Windows boots up are 2 things that could slow affect your laptop. Avast Cleanup optimizes PC speed by managing stuff like these for you behind the scenes.
Description of Avast Cleanup
Avast Cleanup is an app for cleaning up your Mobile memory by eliminating unnecessary items taking up valuable space.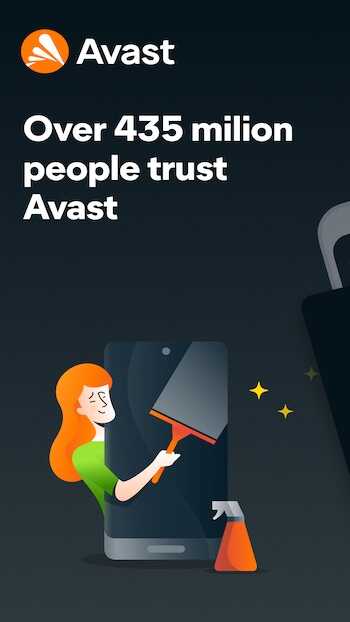 Avast Cleanup works quickly and easily. The first thing it does is analyze your device for files that are taking up space. Once recognized, the program allows you to eliminate them with a single tap.
Aside from eliminating garbage files, Avast cleanup can remove any file type from your device memory. Its most beneficial feature is that it allows you to remove an app's additional files without deleting the app itself.
Avast Cleanup is a great tool, especially if you run out of memory on your Android device. All those issues will be resolved with a single round of Avast Cleanup.
Avast Cleanup offers a free trial version and a "Premium" version. Avast Cleanup works on Android, Windows, and Mac operating systems.
In use and Interface
Starting with the download and installation, Avast Cleanup Premium is incredibly user-friendly. To get it, go to Avast's official website and click the version that suits your operating system. You must first pay, and the payment procedure is simple.
You can start using the app after having downloaded and installed it. All functions are available from a single menu. It's simple to use and navigate. If we were only looking at usability, we'd give it a perfect 5-star rating.
Support
Avast offers customer service via email, call, and live chat 24 hours a day, seven days a week. To fix your difficulties, you can always call the company directly.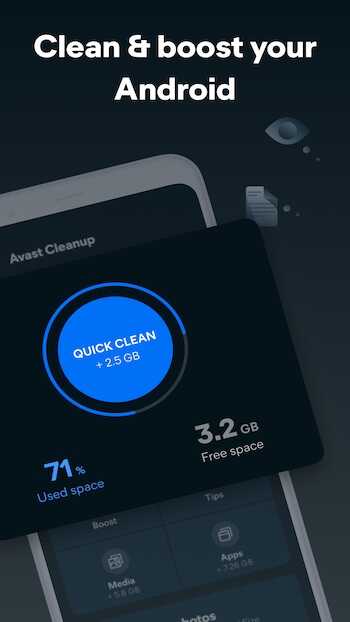 Because it is a global software corporation with millions of subscribers, this extensive customer service is beneficial. There's also a FAQ page and a Depth Of knowledge where you may look for answers to common issues.
Avast Cleanup Features
Disk Cleaner
Avast Cleanup Premium's Disk Cleaner allows you to scan your hard drive for and delete unneeded files and programs. Unwanted files on your hard drive will severely slow down your device, so remove them.
Internet Cleaner
When you browse online, data, such as web cookies, is installed on your browser. When such data is present in huge quantities, it can cause your browser to lag. Avast Cleanup may eliminate them all with a single click.
Sleeping Mode
Managing the applications operating on your phone can be difficult, especially for background apps. This feature can recognize which apps are using the most computational resources at any given time and sleep them.It runs automatically and does not interfere with your operations.
Bloatware Removal
Bloatware might be intrusive toolbars or installed software that takes up valuable disk space on your computer. This function allows you to swiftly delete them and make space for other computer chores.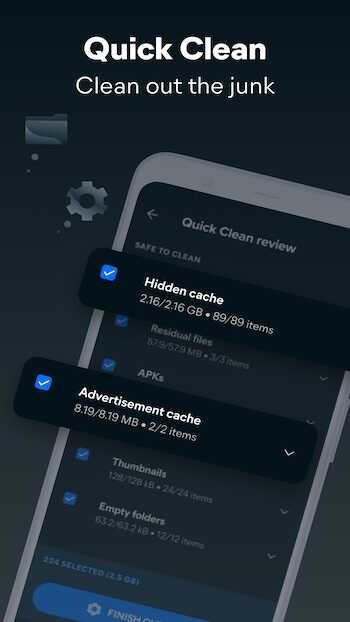 Maintenance and updates are performed automatically.
Avast Cleanup Premium performs automatic scans on your computer to detect obsolete software programs. You can instantly update them after specifying them to ensure the best performance.
Registry Optimizer
This functionality is primarily intended for Windows users. It allows you to easily search your Windows registry for unneeded entries and eliminate them.
Shortcut Cleaner
With a single click, you may delete expired bookmarks and record lists from your computer.
Repair your computer troubles
Avast Cleanup is a quick treatment for a tired PC packed with tools for both novices and experts to address some of the most frustrating issues, crashes, and freezes.
Avast Cleanup Pro
With a Cleanup premium subscription, you can access the following features:
Advanced Photo Optimizer
Regulate the size and sharpness of your optimized photos with a comparative view to help you choose the best settings.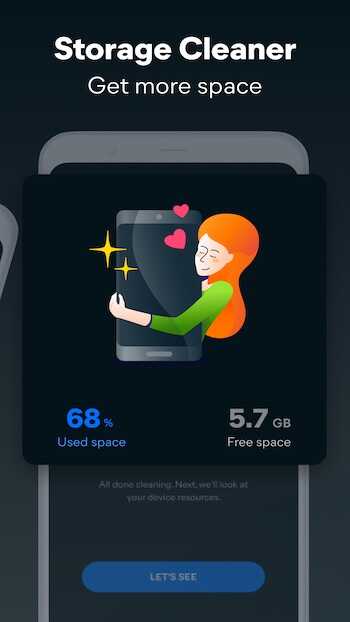 Sleep mode
Freeze apps to save battery life and improve phone performance.
Automatic Cleaning
To keep your device functioning quickly, let Cleanup perform routine cleanings without interfering with you.
Deep Clean – Locate hidden cache and securely erase it.
Remove Advertising
Do not have any ads appear during Cleanup.
The basic and recommended system Requirements for Avast Cleanup PREMIUM - Avast - key are shown below. The necessary functional requirement for Avast Cleanup PREMIUM - Avast - Key could alter over time due to future programming changes.
Window's operating system (All)
64-bit and 32-bit processors

Storage: 256 GB

100 GB of storage must be available.

Internet access is necessary for automated updates.
The latest version of Avast Cleanup
Experiencing disk space issues? Avast Cleanup Premium thoroughly examines your computer to get rid of gigabytes of residual junk data from more than 200 different programs, browsers, and even Windows.
The following features are included in the most recent version.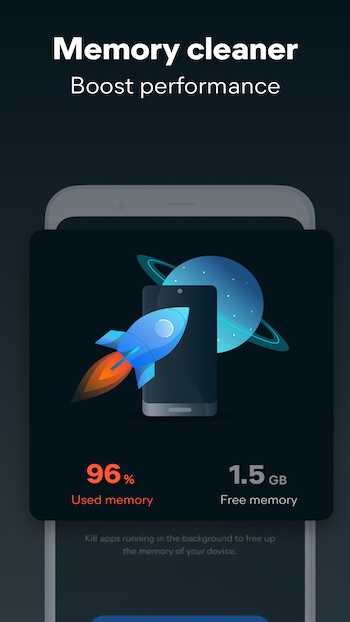 A new design for a simpler and more convenient pre-cleaning review provides many options and files to clean with a single tap. In the new configuration page, completely customize your Quick Clean screen.
Avast Cleanup Pros
Full toolkit for maintenance and cleaning

Significantly improved PC performance

Simple, approachable Interface

Can be set up on up to ten Windows, Mac, and Android devices.
Cons of Avast Cleanup
A system scan may cause your PC to lag.

No free choice
Conclusion
Generally speaking, Avast Cleanup is preferred since it provides a wide range of cleanup and maintenance features. The tool Avast Cleanup stands up to its reputation. It aids in maintaining and accelerating your computer's performance.
You should have plenty of opportunities to test Cleanup Premium during the 30-day trial before deciding whether it's worth the money.


Join Telegram Group
Download the Avast Cleanup APK software to help improve, touch up, and clear your device. Delete unnecessary files, optimize the registry, and shorten startup time.