Download Gangster Crime Mafia City APK to become the top boss of your very own gang. Gather talents from every part of the game world to create a crew that rules!
About Gangster Crime Mafia City
Can you handle the responsibilities that come with being the leader of a gang? Can you take the heat? Gangster Crime: Mafia City is a crime simulator game with real gangster shooting action. It is a roleplaying game where you play a gangster and fight other gangsters and mafia cartels. This game world is full of gang wars, street fights, and mafia relations.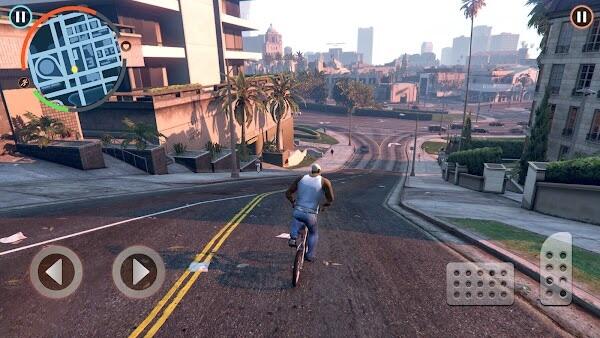 In Gangster Crime: Mafia City, Mafia City is being attacked by gangsters and thieves, and you are the only one who can restore order to the city. This game was released in August 2022. It was published by Zego Global Publishing, a game studio based in Vietnam. The company is known for its creation of quality games.
Gameplay Action
Gangster Crime: Mafia City is set in an open city where you explore and complete missions and fight cartels and gangs in a bid to take over the underworld. The underworld is the criminal world of fights, crime, gang battles, and unending violence.
Gangster Crime: Mafia City and the popular Grand Theft Auto have gameplay similarities. It has an underworld setting rich in features and characters. You get to meet diverse criminal characters, the war for gang supremacy, and participate in a series of killings. This game drops you into a chaotic world where it's up to you to find a way to survive the dangers.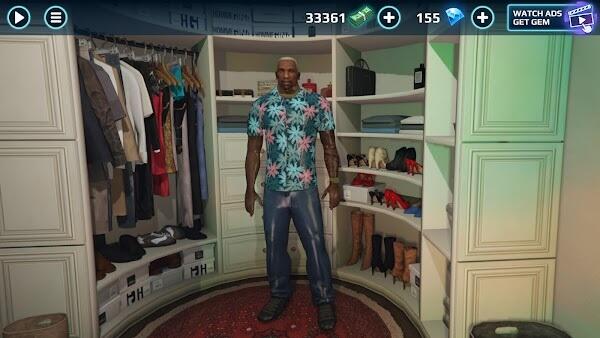 You'll have to participate in street fights and acquire valuable items from your opponents when you win. The goal is to eliminate every opponent, recruit the best gangsters and build an empire in the underworld. The mafia is known for having a ruthless behavioral code. It is no different here. You'll have to follow harsh gang laws if you want to stay alive.
The game starts with the murder of your godfather, the ruler of Mafia City. After that, you must take up the reins and maintain order in the city until a new boss is installed. Unfortunately, many mafia families want to be in charge. This complicated your duties because you'll have to fight them too if they act up.
You must unite the mobs in the underworld and create a united city under your leadership. After doing this, you still have to establish yourself as the most powerful mafia boss. This commands respect and makes others fear you. You'll have to make important decisions along the way too. So get ready to rule this city!
Graphics And Sound In Gangster Crime Mafia City
The graphics in Gangster Crime: Mafia City are so life-like that they make you feel like a real crime lord. They immerse you in the gameplay, so you get a chance to live out your gangster fantasies and have fun while you're at it. If you're a kid or a faint-hearted person, you might want to skip this one because of how realistic the violent scenes are.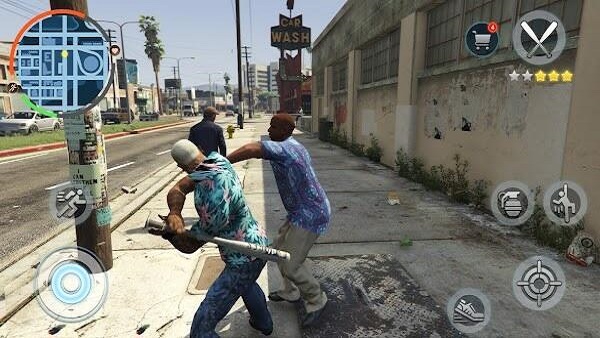 The game atmosphere is one of punches, gunshots, and blood from gang battles at every turn or street corner. The visuals make your adrenaline pump with every punch thrown. The detailed graphics also let you see how beautiful your city is. When the streetlights come on, and the luxurious buildings become visible, it's easy to see why people call this city home.
Some of these characters don't even know what happens at night while asleep. They are unaware of the crime that lives in their city. You're different. Your goal is to control the underworld, so you know everything in it.
Gangster Crime: Mafia City has an incredible sound system that will make your heart race when you begin to hear the guns. You can hear every explosion, gunshot, footstep, and punch. It makes this a video game worth playing and a movie-like experience worth watching.
Other Key Features
Visuals are important, but they're nothing without supporting features and great gameplay. The other important game features to take note of include the following: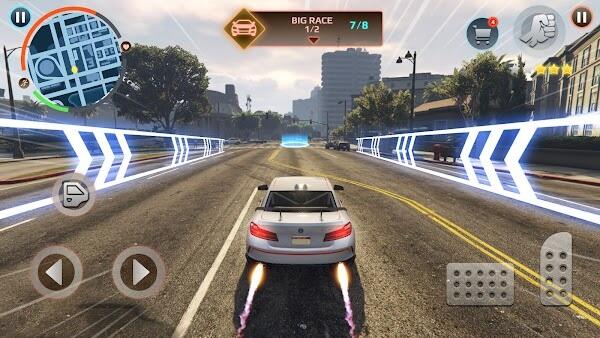 Quests: The missions in this game are called quests. They test your ability to adapt and your shooting skills. There are three types of missions: Stories, Side Jobs, and Heist Screenplay. Stories are quests based on the plotline. A narration is made, and you're given a task based on the information. Side Jobs give you extra money or special items when you complete them successfully. They are usually placed at intervals in the story quests. Finally, heist Screenplay involves special duties such as infiltration. The story quests are the most difficult as they contribute to developing the game's plot.
Transport Media: In Gangster Crime: Mafia City, you're allowed to expire every part of the open world setting. You'll need standard vehicles to do this, and the game does not fail to provide you with them. The vehicle collection includes cars, motorcycles, boats, and even helicopters. You can also steal vehicles from other characters and use them in fights.
Weapons: As you progress, the fights get more difficult. The strength of your hits needs to match this pace. Gangster Crime: Mafia City offers a selection of weapons that aid your battles greatly. The machine guns work well for enemies with high threat levels. The rocket launcher can take down buildings and vehicles.
Recruitment: When building your empire, you need like-minded people by your side. Recruit talents wisely to build a loyal team of strong gangsters like yourself. Each member should have useful skills. Ensure you maximize their strengths too.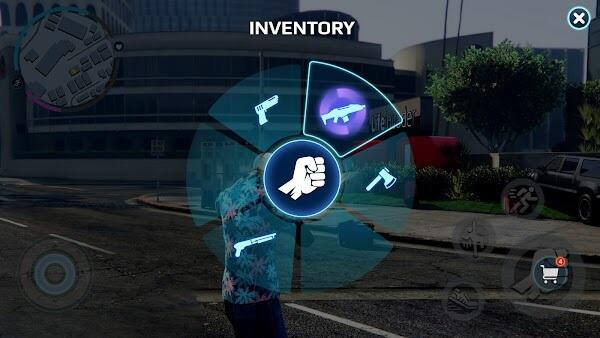 In all your fights here, remember the usefulness of surprise attacks. Make use of your best weapons when the enemies least expect them. Maximize the element of surprise.
Conclusion
Gangster Crime: Mafia City is accessible on Android and iOS devices. It is available for download on the Google Play Store and iOS App Store. It is also free to install, and there are no in-app purchases.
The game content here includes violence, bloody scenes, and drug use. This makes it unsuitable for children to play. However, prepare to stay on your toes so you don't get taken down. Gangster Crime: Mafia City is not a game for the weak. You're either the prey or the predator!