Download Galaxy on Fire 2 APK for an exciting action into space. Combat against various alien spaceships and save the galaxy from the invading evil forces.
About Galaxy on Fire 2
Galaxy on Fire 2 is a fast-paced action game where you have to assume the role of a Spaceship pilot. You'll face many hardships, such as asteroids, enemy spaceships, etc., so your survival depends on how well you can pilot the spaceship and find your way back home. Your goal is not to escape the galaxy but to ensure that you save the galaxy and humanity from being attacked by the aliens.
The game allows you to cruise through various environments. So, you'll be experiencing different game backgrounds for other missions you go for. Throughout the game, you'll explore over thirty star systems and come across hundreds of planets. Hence, you'll be able to interact with more than just the enemies; you'll also interact with some friendlies. The game allows this by letting you trade with locals of each planet and get everything you need, although not all of them will be cooperative.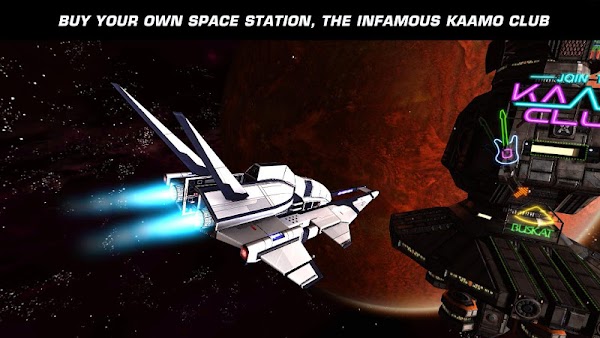 The most crucial part of Galaxy on Fire is the fantastic graphics and realistic visuals. You'll get a brightly colored and stylish view of everything around you, and all the spaceships have real models that you'll probably have seen in moves or other games before. In addition, the spaceships are well detailed, and the animation is well done to ensure smooth transitions when playing. There are also many ships to choose from, so you can always decide what to fight in.
FishLabs Entertainment GmbH developed the game. It's a strategy and action game that's available on Android devices. The game supports English, and the content rating allows anyone above seven to play without supervision. Since the game is free, you get to decide if you'll be paying for certain in-app features or not, so it depends on your preference.
Fly Through The Galaxy
The gameplay is relatively straightforward. Your mission is to ensure all you survive each battle. First, however, you'll have to practice with the basic levels to get accustomed to this environment. Hence, you will start the game with the most basic spaceship in the collection. So, the more levels you play, the more you will unlock spaceships so you can use them in battles. Finally, you'll complete each class when you defeat all the enemy ships and eliminate the boss.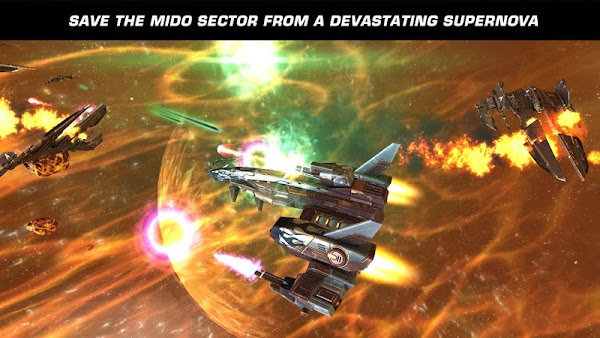 The game does have easy maneuvers to aid you on this journey. So, you won't get hindered by the control system. You can decide to upgrade various parts of your ships as you like too. You'll also pass through several planets on your journey, so you can go to the game store to check for anyone willing to make a deal with you at a fair price. Regardless of your expertise, you're bound to have great fun playing Galaxy on Fire 2.
Game Features
The game has a unique concept and interestingly approaches space gaming. Check out some of its exciting features below:
Graphics
The game has a broad and beautiful view of the galaxy as a background in every game you play. This helps to stimulate a galaxy environment and make the spaceships seem more realistic. Thanks to the fantastic graphics, too, the spaceships have all the necessary details,, including the fumes, shapes, and weapons.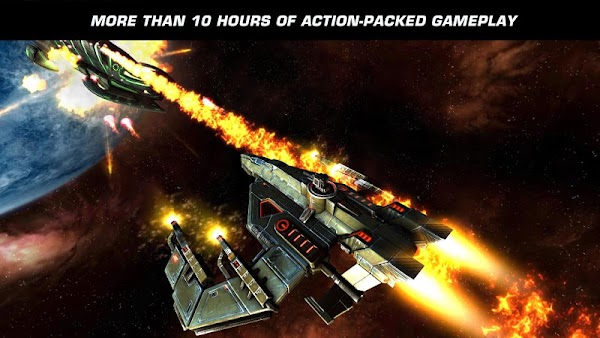 The game physics also suggests that the developers did a great job creating the best movement sequence for every spaceship in the game. So, the overall result is beautiful and high-quality 3D visuals with complex characters and an environment with breathtaking special FX and high-resolution textures.
Spaceships and Weapons
The game offers an extensive library of various spaceships to choose from. Although you won't be able to access all these monstrous vehicles at the beginning of the game, you'll get access after a few games. You'll first have to demonstrate your skills by playing with the basic spaceships; then, you can begin to have access to the 50+ fully customizable spaceships.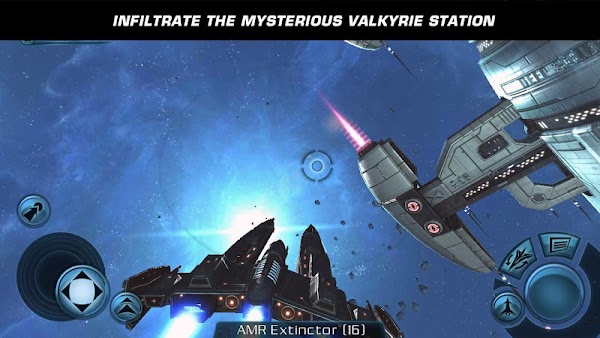 So, you'll be able to choose the spacecraft and customize how it looks in battle. Likewise, you'll be able to choose from an extensive list of weapons to add to your battles. There are over 100 weapons available in the game store, so you'll never run out of options when you mix weapons for different parts of your battleship.
Upgrades
The game allows you to scale and upgrade the more you play. For example, the first mission won't let you battle with the best ship. So, you'll have to go into various battles and gather enough points to unlock multiple game features. You will unlock options such as battleships, weapons, missions, planets, and star systems. So, you'll be able to upgrade your store to house the most sophisticated equipment for a great game.
Missions
There are more than 30 star systems to visit, each with different missions to test your skill. You'll be able to move to the next one when you complete all the tasks in the current star system. There are also over 100 planets to visit, each with its type of defense and aliens to attack you.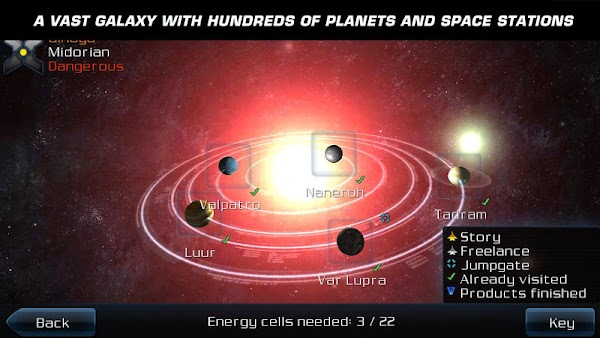 Game Characters
Various life elements are included in this game, making it quite fascinating. Although it's a fantasy, you'll be able to compete for the most powerful technology in the galaxy. Hence, you'll compete with all manners of alien spaceships. Before going on missions, you can roam the universe freely; when in battle, the whole gameplay depends on you. Depending on your weapon type and resources, you can decide which strategy to use.
Leaderboards
There is a leaderboard where you compete with other players and see how they are fair. Hence, you'll be able to see your cumulative points for every game and compare it with those of other players worldwide.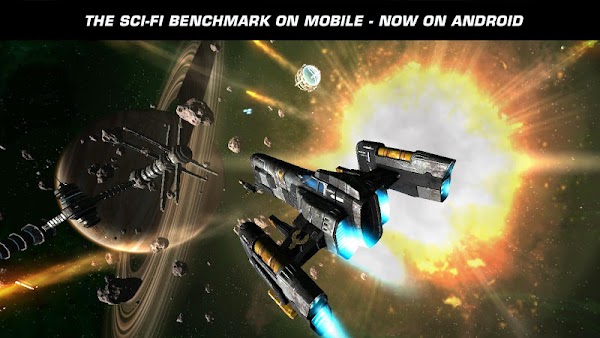 Conclusion
Asides from the super realistic graphics, you'll also get great gameplay on Galaxy on Fire 2. This beautiful game is worth your time if you like to fight and explore a sci-fi environment and battle against aliens.