Download Funky Bay APK latest version, a farm adventure game where you explore tropical islands, build your farm, and go on fun-filled adventures. The game awaits you!
About Funky Bay
Funky Bay is a farm simulation game from publisher Belka Games. You play a farmer who starts a farm from scratch, cultivating each plant until a dream farm is established. Have you ever dreamt of owning a beautiful garden? In this game, you get to leave the bustle of the city and start a new life in the peaceful tropics.
Funky Bay's content is closely associated with animal husbandry, planting, land development, and even construction. You are a man living on a tropical island with the privilege of watching your farm transform from nothing into something. As you grow your farm, you have chances to earn experience points and climb the levels.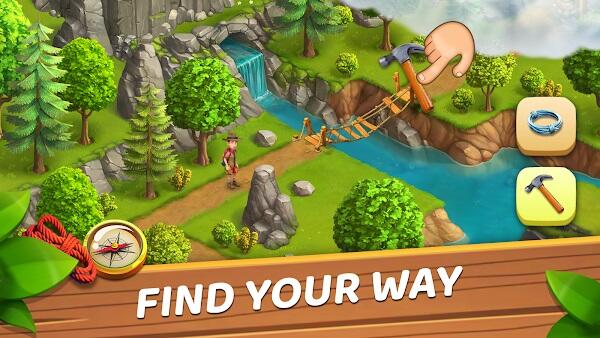 Get rid of the work and daily life stress by immersing yourself in Funky Bay's game world. This is a good alternative if you need a relaxing time and have no vacation money. The beautiful islands here will leave you in awe.
Funky Bay's Plotline
In Funky Bay, the main character is a guy with a 9-5 job he hates. An annoying boss and endless duties accompany the job. Struggling with these issues, this guy asks his friend for help and gets all he needs to start a new life. He quits his job, rents a mobile home, and moves to the tropics to become a farmer.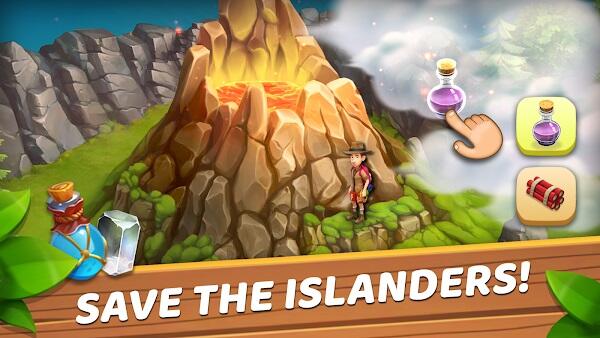 You must help him achieve his goal of creating his dream farm. You'll have to work on the land every day. Funky Bay has no time limit, but the farm's progress depends on the amount of work you put in. The game also includes occasional challenges that keep you on the move.
Gameplay
Funky Bay has gameplay similar to that of most farm simulation games. Your first lesson is planting seeds and harvesting them when they mature. To plant seeds, click on your preferred plot of land, select the crop you want to grow, and drag the seeds to the plot. As you level up, you unlock more farm plots, and your farm expands.
In Funky Bay, the seeds are not sold to you. In the beginning, you are given some for free. After that, you have to use the seeds from your harvested crops. You can purchase some with the game's premium gems if you run out of seeds. Each seed costs a gem. Reusing seeds from your harvests is an economical option.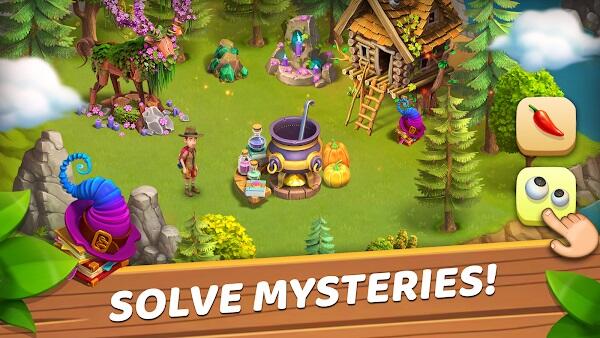 There is a nice selection of crops ranging from strawberries to wheat, but this game also has farm animals. You can raise domestic animals such as cows. However, you have to buy them and whatever they need to survive. This may include pens and coops. To make money here, you can sell your farm produce and products.
The raw produce is unprocessed. You must process and sell the products to make more money. Before doing this, you'll have to set up buildings such as the feed mill to carry out the processing operations. Products of the farm produce are stored in the barn alongside the Jamal produce.
You can purchase neighboring lands or clear some of your plots if you need more land before you unlock plots. To clear trees and rocks, you need special tools which can be found randomly in the game. They are rare, so ensure you keep an eye out for them, or you'll have to spend your premium diamonds buying them.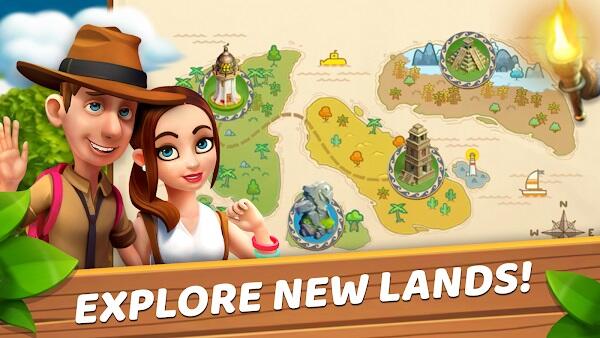 In Funky Bay, there are human characters known as paddlers. They visit your island sometimes and come with requests. Fulfilling these requests can earn you experience points and coins. You can reject requests if you cannot do what they involve or don't have the item the paddler needs.
Earning money in Funky Bay can be difficult because there are no quests to compete here. This gives the game a relaxing pace, but it means you'll have to do lots of grinding when you need money.
Funky Bay's Features
The world of Funky Bay is a drastic change from your character's city life. So get ready to fall in love with the beautiful colours in this game. The features which will aid your experience here include: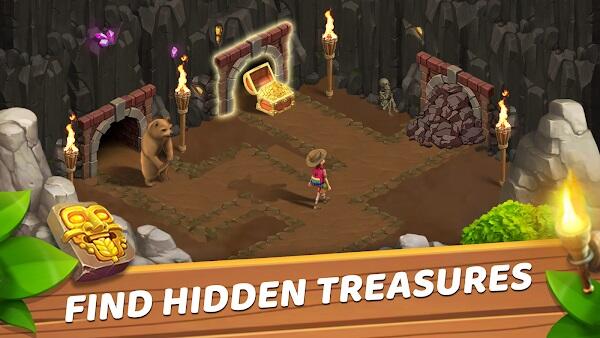 Graphics: The cartoon style here is not unique to Funky Bay, but the bright colours still appeal greatly to gamers. The icons and items are also beautiful. The crops even change forms as they grow. The details in the 3D graphics are amazing. You can tell each part of the landscape was crafted with care and attention to shape and vividness.
Background Music: Funky Bay greets you with melodious sounds as soon as you begin playing. Coupled with the scenery, it attempts to leave a tranquil feeling in you.
Funky Bay Community: Funky Bay has a large player base with users on Facebook and other social media platforms. Having neighbours is beneficial in real life, and it is the same here. Funky Bay offers a community where you can chat with your farmer neighbours by becoming friends with them through Facebook connections.
Game Activities: Besides planting and raising animals, Funky Bay has other gaming experiences to offer you. You can participate in the mini games such as saving the islanders or finding treasure around the island.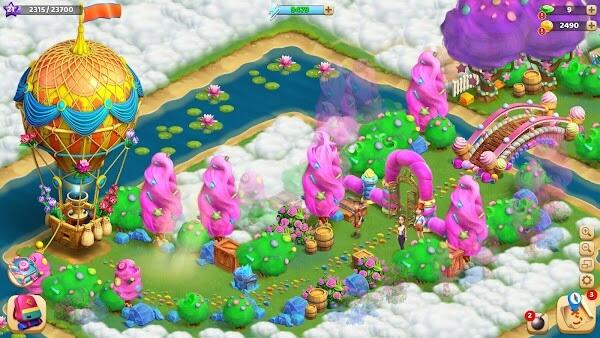 You also get to assume the role of a manager who carries out administrative duties on the farm. You take part in the work, but you also oversee everything there.
Conclusion
In this realistic simulation of day-to-day life, there are some things you must note. First, do not ignore the locals. Conversing with them can reveal important information about the island's treasures. Consider water, sunlight, and land type when choosing where to set up your farm. Customization is another fun feature Funky Bay offers. You can change your farm's roof, decorate houses, etc.
Farming is great, but why stop at that? Throw in adventure and exploration to get the most out of this game. You may even find materials that will aid your farm's growth. Live your best farmer life, but don't forget to classify your crops and animals to maintain organization on the farm. Have fun running the place!


Join Telegram Group
Download Funky Bay APK latest version, a farm adventure game where you explore tropical islands, build your farm, and go on fun-filled adventures. The game awaits you!