Download Frontline Commando 2 APK for the ultimate adrenaline rush from a mobile battle game. With the right squad and aim, the battlefield is yours to conquer!
What To Know About Frontline Commando 2
Frontline Commando 2 is an online mobile shooter game and is a sequel to Frontline Commando's popular game. This game was offered on the 4th of March, 2019, by a publishing company, Glu Games, a company based in the United States. The game publishing company is known for several other popular games like Kim Kardashian, and Dino Hunter, amongst many others. Frontline Commando 2 can be played on Android and iOS devices with operating systems as low as Android 3.0.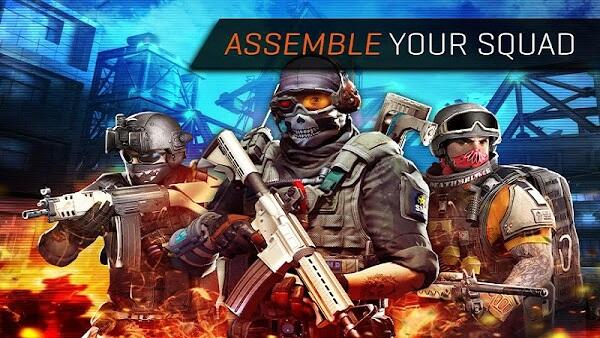 The game is quite leading, with strings of episodes and missions. In addition, it has super engaging gameplay in an epic warfare setting that serves to keep the players hooked. Although Frontline Commando is one of many mobile war and battle games, it has gained a remarkable stand among many others because of its attractive and spectacular gaming environment and overall gameplay. Players who are more inclined towards battle and warfare games, enjoying the likes of Call Of Duty Mobile, will find Frontline Commando 2 particularly captivating and worthy of your gaming time.
Overall Gameplay of Frontline Commando 2
The game randomly begins with the player in the middle of a conflict between two warring parties. But, first, the player must safely exit the environment and reach a stable and less chaotic zone. After this episode, you realise that you were betrayed and subsequently abandoned by your fighting teammates in a previous mission. The reason is unclear, but your current aim is to avenge your faithful comrades who have been killed in the war and your betrayal of the untrustworthy ones.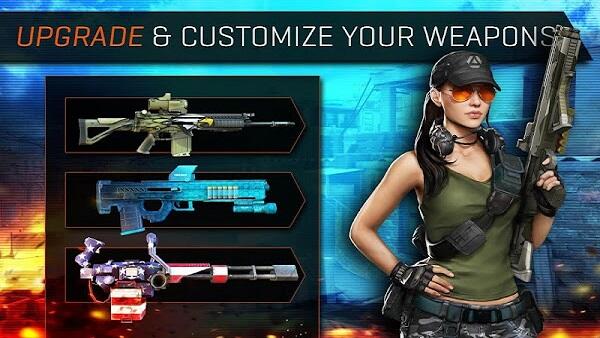 To successfully carry out your revenge, you must assemble your squad by selecting several available players. Your squad can consist of shooters like you, medics to help out in case of injuries, snipers and markers, or teammates who could be useful in other aspects like setting or being bait, spying, and so on. Your selected characters have different features, with different advantages and disadvantages, so you must be very careful in arranging and assigning them to different tasks. The diversity of your player's characteristics will also broaden the different opportunities your team has to attain victory. You are in charge of maintaining and leading the teammates and making plans for the squad's movement.
As you progress from mission to mission, you will gather your teammates slowly and steadily from various missions until you have formed your formidable squad. The game contains over 40 major missions, along with side challenges. Completing missions and quests will provide players with rewards of unlocking fighting equipment and money that can be used to purchase the game. In addition, by advancing and completing missions, the player can purchase personal utilities to upgrade and modify their fighting costumes or handy tools to suit the different environments and game modes. The final mission is where the player eventually encounters the original enemies and seizes the opportunity to enact revenge.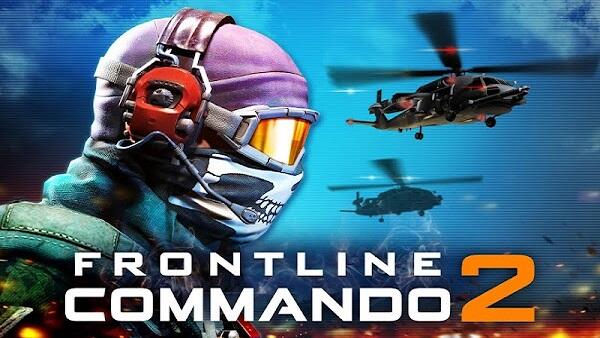 Different game modes can be quite exciting, and exploring them successfully will expose the player to different unique rewards they contain. Furthermore, the higher you advance in these modes, the more cool upgrades your team will be exposed to.
Features of Frontline Commando 2
- Available in Offline Gaming Mode. Although it is essentially an online mobile game, the game can equally be enjoyed offline.
- Exciting PvP Battles in Online Mode. Aside from playing offline, you can take your gaming experience to a whole new level by engaging in thrilling and realistic PvP games with players worldwide. You can decide to go head to head with your peers or with other gamers in other squads. The battles are entertaining and can help you check your team's abilities. If you are sure you have put together a formidable team, then take them out to the war ground and earn respect from other players. When players engage in PvP battles, there are rewards to be earned.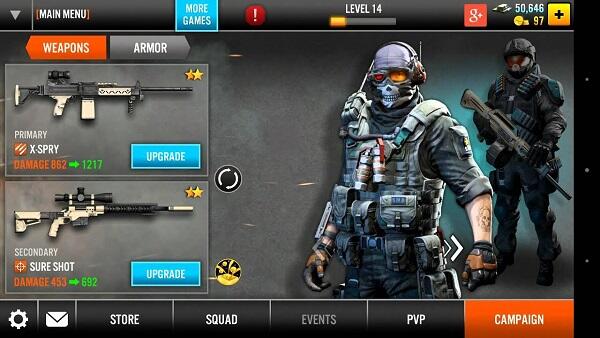 - Enjoy Immense Action with Multi Shooter Play. The game provides a very active environment, so the player is always on the go. One of the attributes of this engaging environment is the multiple shooter gameplay. The game employs a simple hide-and-shoot mechanism, and the battle is between teams, so players have to be careful not to get hit. Grenades are flying everywhere, and snipers are pointing, so even as you take down enemies, be tactical and careful enough to stay out of shooting range from time to time.
- Familiar and Easily Manipulated Environment. The game is set in an urban environment that can greatly benefit the player if well organized. There are buildings and infrastructure that can shield and protect players. Buildings can also be destroyed during the shootout to increase warfare. The interactive environment, so smart players, can always use it to their advantage. There is rarely a static or untouchable facility in the game.
- Free to Play: No costs are required to download and begin to enjoy the game.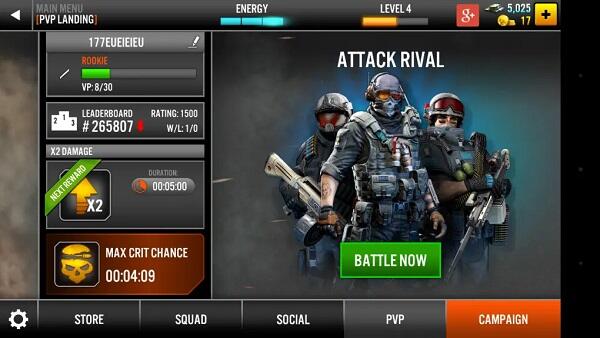 - Offers in-app purchases. This provides maximised access to a wide array of resources and weapons. For example, certain advanced weaponry may need to be amassed in the game by paying for them if the player deems it necessary.
- Advanced 3D Graphics, Sound, and Visuals. The game uses 3D graphics, like many contemporary mobile battle games. As a result, the players and characters are realistic in a life-like environment. The sound effects are also quite pronounced to give the player that actual battle feel.
Conclusion
Frontline Commando 2 is an ideal battle game that will be enjoyed by gamers who enjoy action and battle games. The game already has millions of downloads, positive reviews, and high ratings. It is a flexible, action-packed, adrenaline pumping and well-modified shooting game that promises all the action and settings to put you in that battle mood for a good time.