Download FRAG Pro Shooter APK latest version free for android and join friends in fierce online battles. It has numerous weapons & exhilarating challenges.
Everything You Need to Know about FRAG Pro Shooter APK
FRAG Pro Shooter is an action game published by Oh BiBi. Your primary role will be to frag your adversaries and shoot them.
It has intuitive controls and is extremely easy to play. The graphics are quite good for a mobile game, and the gameplay is fast-paced and engaging.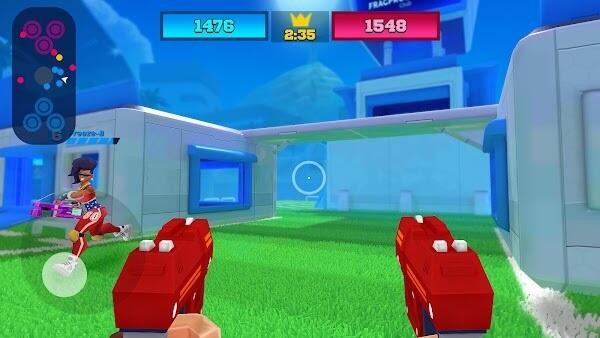 You can either play alone or with friends in online multiplayer mode. The game also features dynamic challenges that keep you coming back for more.
If you are looking for an immersive PvP experience on your mobile, then FRAG Pro Shooter is the game for you. It is 150M and is ideal for Android 5.0 and above devices.
Enjoy Engaging Gameplay
The game is designed to provide weapons that you can use you advance your missions. It features intense and exhilarating challenges.
You will have to remain strategic and quick on your feet to take down your opponents. The controls are quite intuitive, and the gameplay is fast-paced and engaging.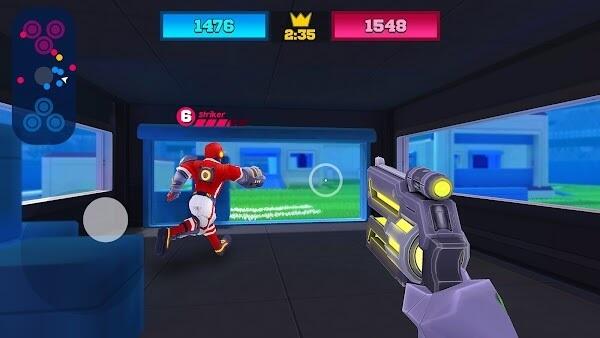 Taking down your enemies should be top on your agenda as you aim to achieve victory. You will select the best weaponry and put your skills to the test in this immersive game.
Every time you complete a mission, you will be one step closer to becoming the ultimate shooter. You will also earn rewards that you can use to purchase new weapons and upgrades.
Features of FRAG Pro Shooter Game
PvP Hero Game. This is a player-versus-player game that features heroes with unique abilities. Your character choice will determine your strategy and how you approach the game.
Numerous Heroes Available. In some game modes, you will be required to create a team. You will achieve this by selecting from the numerous heroes available. Each hero has a unique set of abilities and skills. You will have to strategize and select the right heroes for the right mission.
Crazy Multiplayer Battles. The game features multiple online multiplayer modes. You can select to play with friends or be matched with random players from around the world. The must shoot down your opponents to achieve victory.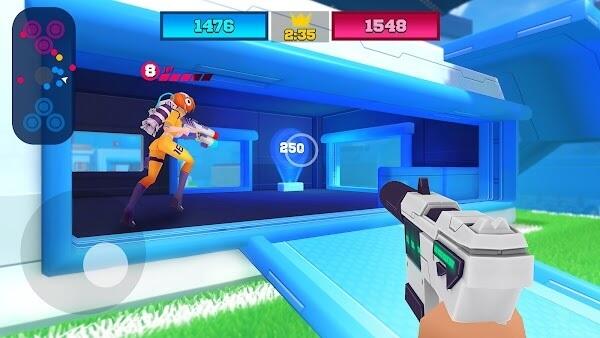 Endless Gameplay Modes. FRAG Pro Shooter APK provides different gameplay modes to keep things interesting. You can participate in 1v1 battles and 2v2 battles. There is also a Solo Challenge mode where you can take on AI opponents.
More than 100 Unique Weapons. The game features more than 100 unique weapons. Always ensure that you have the right weapon for the job. Poor choice of weapon can be the difference between victory and defeat.
Frequent Updates. The developers release regular updates to keep the game fresh. New content is added regularly to give you a fresh experience every time you log in. You can also participate in special events to earn rewards.
Great Graphics. The graphics are quite good for a mobile game. The environment is well designed, and the characters are well animated.
First Person or Third Person Character Controls. You can choose to play the game from a first-person or third-person perspective. The third-person view is recommended for beginners as it gives you a better view of the battlefield. The first-person view is more realistic and gives you an immersive experience.
High-Level Customization Options
This game allows you to personalize your gaming experience. You can switch between characters to find the perfect match for your playstyle. You can also customize your weapons to suit your needs best.
The game also has numerous skins that you can use to change the appearance of your heroes. You can also choose from a variety of avatars.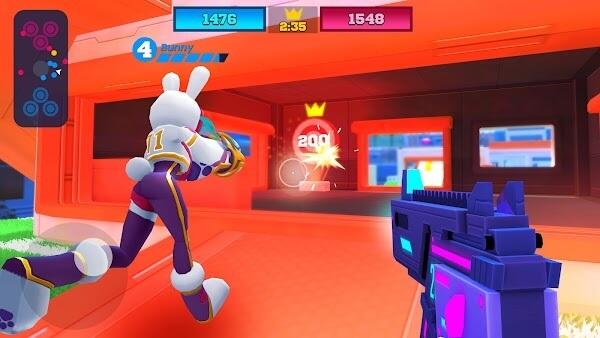 Additionally, you will have the option of both online & offline gameplays. This gives you the chance to play the game even when you do not have an internet connection.
Unmatched Graphics and Sound Systems!
This game provides a near-real shooting experience with its great graphics and sound system. You will hear the bullets flying and ricocheting as you battle it out with your opponents.
The explosions are also well-rendered, and they provide an immersive experience. The developers have also done a great job with the environment. You will feel like you are in the heat of the battle as you fight your way to victory.
FRAG Pro Shooter Menu APK Latest Version
The FRAG Pro Shooter APK all characters is an enhanced version of the game that gives you access to all the features. Here's what you gain by downloading the app: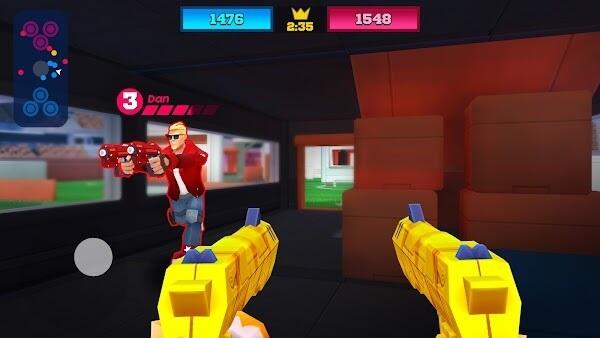 FRAG Pro Shooter APK No Crash. With the version, you will not experience any game crashes regardless of the traffic on the servers.
FRAG Pro Shooter APK Max Level. The version allows you to reach the max level quickly, allowing you to unlock all the features and dominate the game.
FRAG Pro Shooter APK Unlimited Joker Card. The version gives you an unlimited number of Joker cards. This means that you can use any character in the game without waiting for them to be unlocked.
Frag Pro Shooter APK Anti Ban. The version comes with an anti-ban feature that protects your account from being banned.
FRAG Pro Shooter APK All Characters No Ban. You will have access to all the characters in the game as soon as you download the version.
FRAG Pro Shooter APK Unlimited Diamond. The version gives you an unlimited number of diamonds. You can use these diamonds to buy items in the game store.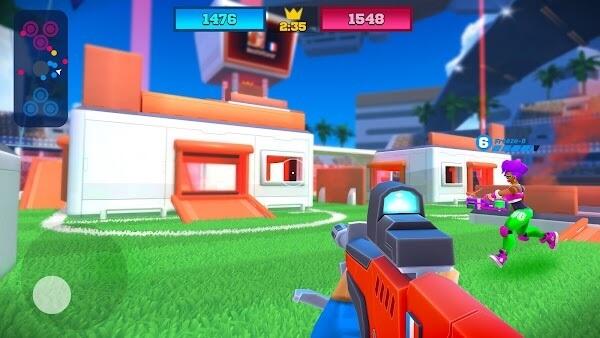 You can download this from a reliable third-party website. Make sure that you download the latest version to get all the features. Also, ensure that you toggle/tick the unknown sources option in your phone's settings before installing the app.!
Conclusion
FRAG Pro Shooter APK is a great game that you can play to pass the time. The game is well designed and offers an immersive experience. You will never get bored as there is always something new to do. The graphics and sound are also top-notch, providing a realistic experience.
The game is free to download and play. However, there are in-app purchases that you can use to purchase new weapons and upgrades.