Download Flaming Core APK and enjoy the arcade virtual reality gameplay. Destroy your enemies and enjoy the neon lights as you restore world order in this game.
Description of the Flaming Core
Flaming Core is an arcade-style game that offers you impressive aesthetics and virtual reality. In this game, you enter into a world of hackers. Everyone you know has been hacked, and so, they are coming after you since they have been turned into the hacker's pawns.
The Flaming Core game is offered by Habby and was first released on the 25th of January, 2019. In this game, you need to control your Core and defeat the enemies that come your way to restore order and save the world. It is free to play, with 160 levels that you need to complete. There are so many enemies and traps standing in your way.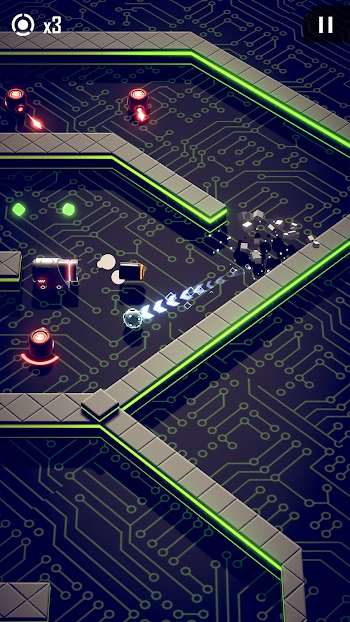 The game has bright and neon aesthetics, with shots and explosions throughout the levels. Your main mission is to control a ball that is strong enough to win against the enemies by bouncing on them. The game has been adapted to touchscreens, so it's really easy to play. All you need to do is tap the screen and aim towards the direction that you want to shoot. Every time you do this, you will trigger the bullet time to pause for a while. During that time, decide where you want to go next.
When you click on the screen of the Flaming Core game, you will slide your finger to calculate the route. Once you let go, the ball will go in that direction. You can change the course by tapping the screen and setting another aim. In the Flaming Core game, you will need to be fast and shoot the enemies quickly.
Before you can complete any level, you need to destroy all the enemies in that round. Look out for enemies' bullets, obstacles, and spikes that are coming your way. With some settings, you can even control a robot to help you with shooting the enemies and winning the levels faster.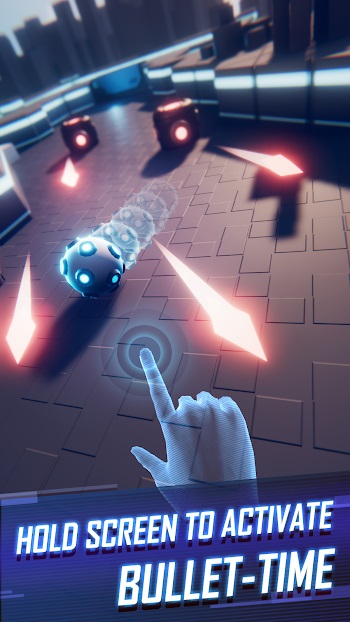 The Flaming Core game offers you exciting arcade-style gameplay with attractive visuals and a soundtrack. The game will keep you glued to your screen, and you can master all the exciting levels with your fighting skills and amazing weapons.
Straightforward Gameplay
The Flaming Core game is based in a dark fantasy world where everything has been hacked and thrown upside down. The main thing that you need to do is go through the complicated and dark maze and restore lost order to the land. On every level, you will control the Flaming core ball through the hacked world and defeat your enemies.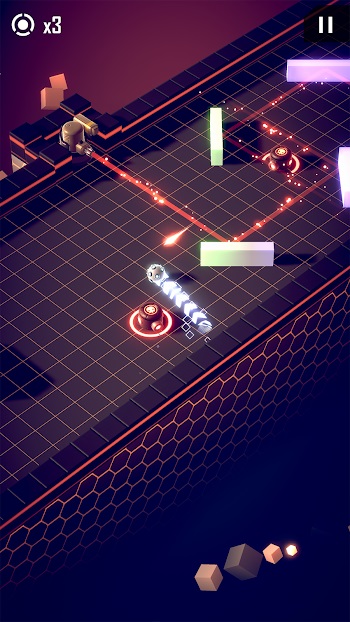 As you play in the gameplay, you will collect neon blobs, dodge the bullets, pass through obstacles and destroy the black viruses in your way. Once all the viruses have been cleaned out, the hacked board will go back to the way it was before.
Upgrade Your Core
As you play the Flaming Core game, you need to constantly upgrade your Core. You need to fight in the different levels, and your Core needs to be updated. When you win different levels and get a lot of neon green blocks, you can level up the Core. You will need different skins to also level up your Core.
The Flaming Core game also includes an in-game store. In the store, you can get skins with different abilities and colors. Some of the skins will clear levels without consuming your lives, while others can make the enemies stand in one place so you can attack them without them coming after you.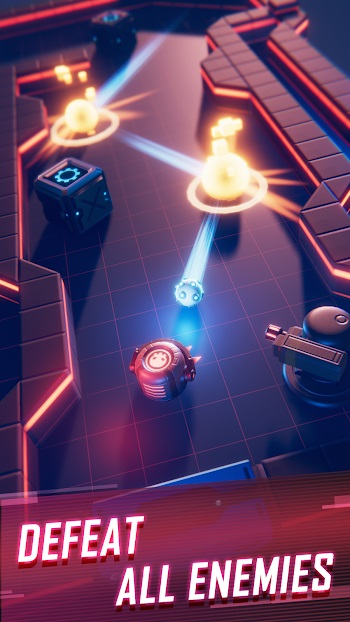 One of the best skins is the one that gives you the power of speed. With this skin, you can quickly run away whenever danger arises and anticipate situations before they come.
Tips to Play the Flaming Core Game
The Flaming Core game is a pretty game to play, with over 160 levels to choose from. Players can choose the levels that they want to be based on skill and challenge. So, you can choose to start with the easy levels and, as time goes on, advance to the higher levels.
On every level, you will have to face different virus bot enemies. The bots that you need to defeat all come with different abilities and skills. Some of them don't do anything but stand still, but if you touch them, you will die. There are also bots that will shoot lasers at you to kill you. Others will come close to you to take a closer shot.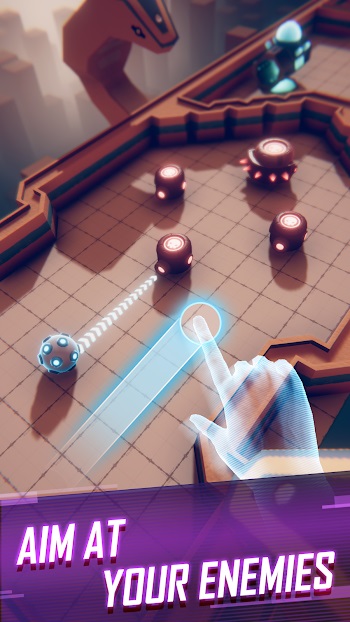 Keep in mind that the bots playing against you are fast and skillful. There are also a lot of them, so it might be hard to target them and kill them. While trying to kill those in front of you, you might be attacked from the back.
Another thing you should keep in mind while playing the Flaming Core is to choose the right time to attack. It's a good idea to attack whenever the bots are vulnerable, which is when they have just launched an attack.
You can also look out for Bullet Time. The item will help you improvise while playing, slowing down the attacks of the bots, and sneaking around them.
Graphics and Sound Effects
The Flaming Core game features vivid arcade graphics, bright colors, and a neon theme that will keep you engaged, but it is all designed in a minimalist style. It is designed to look like the circuit boards but has been configured and will remind you of a maze. Most of the colors that you see include neon color tones like blue, yellow, and red. It will remind you of a high-tech game.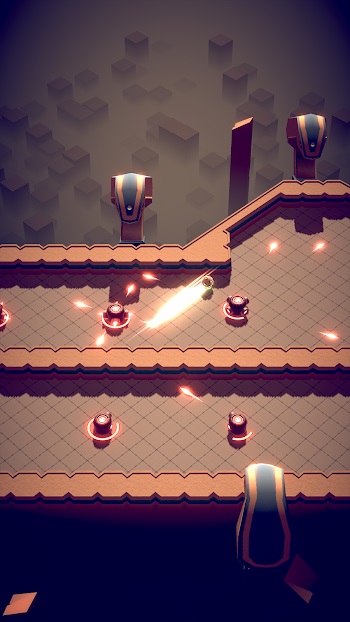 Along with the neon, graphics is EDM music that brings the gameplay to life. The music makes the gameplay really exciting and contributes to the fast gameplay and electronic look.
Conclusion
The Flaming Core is an exciting arcade-style game that will keep you engaged as you play. Although it's a bit difficult to play, you can quickly learn how the gameplay works. It features easy controls, exciting neon graphics, simple graphics, and a modern theme. Do your best to get to the highest levels as you play.