Download Fallout Shelter APK and learn how to survive a nuclear holocaust by building an underground bunker and putting all necessary things in place.
Description of Fallout Shelter
Fallout Shelter is an incredible bunkering-building game available for both Android and iOS gamers today. This game will place you in a challenging survival situation, and your major mission here is to ensure that you survive a disaster from a nuclear bomb. Your task is not only to survive but also to strategically manage a residential area. You will be responsible for the protection of everyone in this community. To do that, you will have to take some wise steps.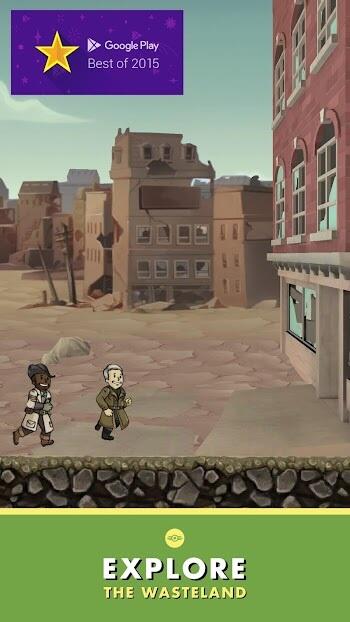 Essentially, in this game, you will secure the area's electricity, assign some tasks to residents of the community, build rooms, and you can even do research on how to fight external threats, train personnel, and make weapons. You can carry out missions however you want and decide the level of development for the community you are in and the entire human race. What do you think you can do when you find yourself in that kind of situation?
About the Game
Fallout Shelter is available on several platforms, such as Xbox One, Windows, iOS, and Android. This game was released in 2015 by Bethesda Game Studios and was developed by Behavior Interactive. This game's awesomeness emerges from the Fallout action game, where players will find themselves in an apocalyptic world after a nuclear disaster. The remaining surviving humanity finds ways to move on with their lives.
Since its launch, Fallout Shelter has become a household name among gamers and critics. The game has won several awards, such as Winner 2015 Golden Joystick Best Handheld/Mobile Game, 2016 DICE Wards (Mobile Game of the Year), and Google Play Best of 2015.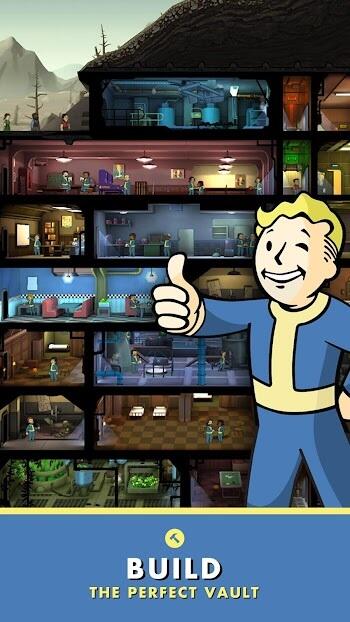 Start a New Life Underground
Your mission will begin from the shelters. These shelters will be small at first, only able to take in a few people. But as the game progresses, there will be an expansion to accommodate several other people, including some vaults. This game will introduce some complex shelter building systems with some nice elements that will contribute to the development of the shelter. The extension to the ground, the variety of rooms, and several other factors are essential and require more in-depth observations.
Build a Bunker
The game's beauty originates from the survival theme in a post-apocalyptic world. This game will require an adequate level of strategic application to be successful in it; this is a genre that requires the experience and wisdom of gamers to be able to survive as long as you want. You don't have to wield weapons or visit the battlefield – all those are no longer necessary. This is not the moment to fight wars, and this is a time for you to rebuild everything that has been destroyed due to battle. So you will have to develop everything from scratch within the bunker. Your major task is to keep everyone happy and safe underground while a nuclear disaster is still occurring from above you. You will have to search for resources that will help you build, expand and upgrade your bunker for the accommodation of further growth. Numbers will decide the amount of strength you will exert during wartime.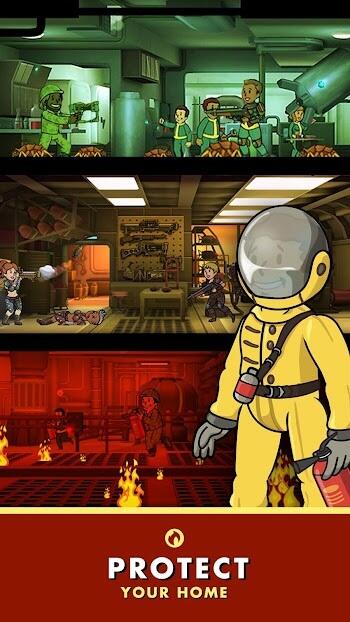 As you are required to build an amusement park in a game like RollerCoaster Tycoon Touch, your mission in this game is a lot more important. You will have to build a shelter in this game due to the apocalypse so that you and everyone else can be safe from nuclear explosions.
As soon as you have built your vault, surviving people will begin to come to your base to find protection from the madness of the world outside. In this case, you will be the leader, taking on the manager role. You will have to motivate these residents to build and expand the shelter while searching for food, water, and electricity to sustain life. The radiation from the nuclear attack has created a kind of mutation in the bugs, cockroaches, and mice. They have now become pretty huge. Your base shall be attacked daily, so you must get some weapons to protect yourself, the people you invite, and your base in general.
There are several available rooms that you can expand, so you have to be smart in designing this room. It won't be okay enough if you build some stupid rooms instead. You will have problems when the bunker begins to get crowded, especially if your base is not properly built. Do not forget that it is easier to use large rooms to connect with other rooms instead of small rooms. However, it takes time and effort to make use of more resources.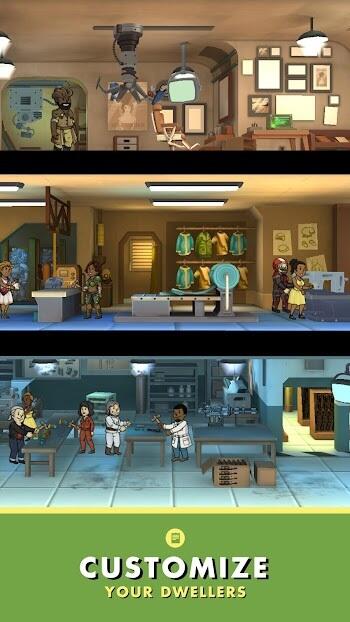 It is also important to construct reactors and power plants to keep your base energy sufficient. Living in an underground bunker without power and some machinery is hard. Moreover, rooms not close to power plants will require more energy. Therefore, you must evenly construct a power plant to generate adequate energy.
Manage Your Residents
The people you have in your bunker are the most important of your mission. Of course, you must ensure that they are protected from external disasters. However, you can also use them to perform other functions, such as helping you make the bunker more secure and stable. The residents are divided into several classes with unique advantages. Some have prestige, luck, intelligence, strength, and so on. Therefore, you must understand the class of each character so that you can assign the right tasks to the right inhabitant. For example, people with high reputations would be perfect as broadcasters, whose job is to share information to others worldwide and bring in new residents. Also, highly intelligent people will be perfect for researching and manufacturing.
Last Take
Fallout Shelter is beyond just a simulation game. It has some incredible stories and several things for you to explore. You can find the game on both App Store and Google Play, but it is better to download it directly from here for free. Ignite your survival spirit with this incredible game.