Download Evermerge APK and Match and merge anything with everything to create your very own magical world and get better and bigger with each discovery.
Evermerge
Evermerge is a sandbox game that offers endless creativity, elements, styles, possibilities and combinations; all you have to do is find new and clear combination items to merge with other things while you meet rare and classic characters and creatures as you complete the puzzle quests. You make the revelation of new lands, and you will be able to solve many mysteries by merging identical pieces. Each combination will reveal rare discoveries as your land get bigger and better.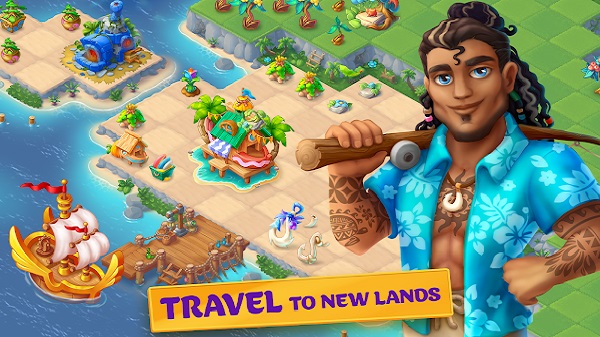 With the Evermerge game, you can be sure to enjoy the creativity, fun, and entertainment of this game while thinking of what to merge that will bring out the beautiful piece that you have in mind, creating a very beautiful world of your own doesn't just help you win the game. Still, each of the merging items you use that go along with each other will be rewarded.
A detailed description of Evermerge
Evermerge game is a game of creativity and beauty; Evermerge is a mobile game where you appear in a land covered with fog and dust, and it is awaiting a hero to come to clean it up and make it the most beautiful land ever; you then bring combinations and merge puzzles and if they end up being a suitable match for each other you are lucky to be one step closer to becoming a merge master. As you move higher in your levels, you unlock different merge master possibilities, such as the storybook heroes or legends or the incredible creature you have to care for and rebuild the land as you wish. There is no wrong way to merge.
Evermerge game might sound simple, but it has its complications that need to be balanced out, and there are the energy, resources and inventory; this thread system has to be balanced if you want your kingdom to be the best and finest land to progress in the game level. These three main system keeps the game interesting and exciting. In other situations, it can just be about accumulating the right merging items, and players can also choose how to play and go higher in the levels.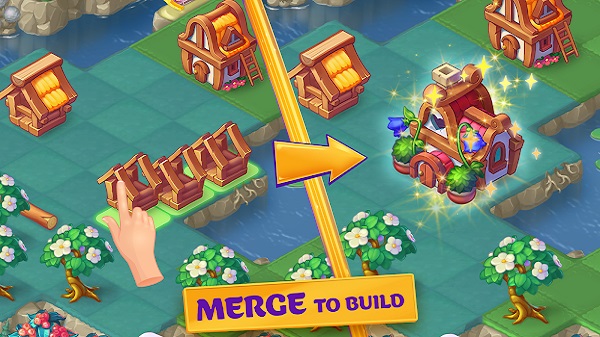 In Evermerge games, players have to help a community look different in every part of their daily life and try as much as possible to make it look more beautiful than ever before. You can do that by changing and merging the aspects of their puzzles to give the land or house the fitting decorations. This game combines different fashion and beauty-themed meta statuses with an exciting, fun, and dramatic storyline. Once you get every one of your creative products or limited products, you start your puzzles.
Evermerge games merge, match, and combine different items and elements. If you have no items or elements to combine, then there is no reason for playing the game, and that is why you must learn how to get different things to play very well, be expertise and a merge master.
Evermerge features
Gameplay
Evermerge gameplay is distinct; it has unusual and different gameplay from every other merging app game out there. In Evermerge games, you have to merge objects or items constantly with each other and create another beautiful thing like the land you are renovating. Still, you have to make a much more different one, and you will need to have three other elements to evolve and go to higher levels; there are also several types of objects and items for you to merge to become the merge main.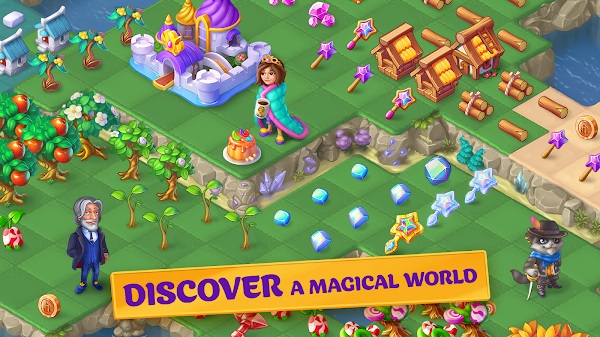 Items
Two items are important in Evermerge features, and the items are special and resource; the special item, when merged in the long run, unlocks some characters for you, such as the pearls and so many other things and resource features deal with other items like producing, building lands and houses and creating trees, sprouts, codifferentbies, as you go higher in level, you will discover new lands and increase the number of your characters and unlock new heroes.
Elements
Evermerge games have so many beautiful elements; to move this object or element, you need to hold your finger (or mouse, if you play through the emulator) on it for a short time. Then, without releasing your finger, the element should be moved to the place you merge to create a beautiful puzzle. The arrangement of combining items is different from the levels.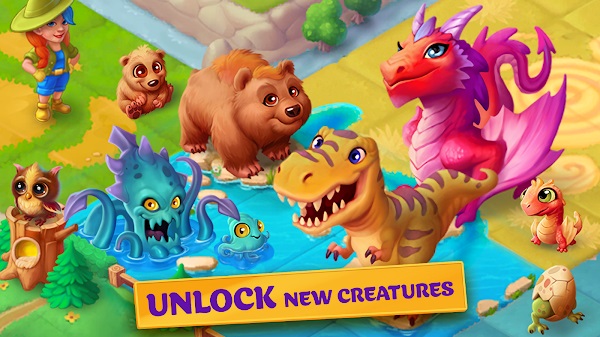 Tips and Tricks
The game is all about combining different elements. If you have no objects to merge, you have nothing to do. There are tips and tricks to moving faster in levels, such as collecting items like wood, stones and bronze shavings, getting items from other chains or castles, buying items from the market, opening chests and bags, or discovering new land and participating in the promotion.
Conclusion
Evermerge game is the best puzzle game for relaxation and entertainment, and it is a must-have game for relaxation and enjoyment.