Download European War 7 APK to build a formidable empire in the middle ages. Battle against popular historical characters to secure your place as a great general.
About European War 7
If you've heard about the exciting gameplay of war games, it's time to experience on yourself. European War 7 is a medieval game that puts you in the position to become a resourceful general, conquer enemies on battlefields and build your empire. The game is a war strategy game with impressive topics and exceptional decision-making processes to create a formidable army that your enemies are scared of facing in battle.
Although there isn't too much effort with the graphics, the game delivers exceptionally in terms of its visuals and sound. The details of each character, landscape, territory, and army are added to boost the game visuals. You'll be able to get a view of the whole battleground on the game screen, and you can easily navigate through every part of the map with a simple swipe of your fingers.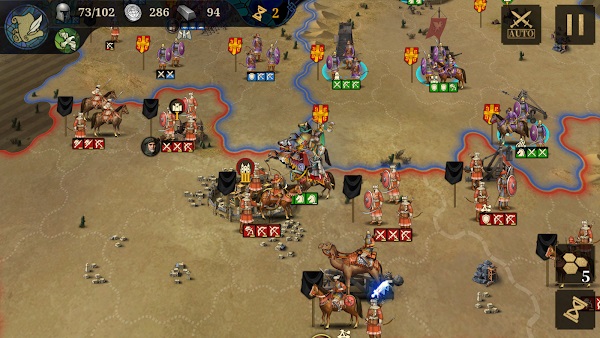 European War 7 is also entirely compatible with multiple android devices. It's not intensive on storage space, so you won't experience lags or glitches when you play either. Your sole focus is to ensure your army is strong enough and fortified with everything to help them win your battles. And many game elements add to its realistic touches and make it even more relatable as a historical war game.
It was developed by EasyTech and created to mimic the ancient wars fought in the middle ages. European War 7 has over 500 thousand players online and a rating of 4.5 from thousands of reviews on Playstore. Like other war games, the game delivers great gameplay with excellent visuals and independence for users to make decisions and live with the consequences while they play.
Gameplay
The game opens in the middle age when European countries are at war. They then fought the battles with swords and arrows, so you must adapt your game style and strategy to this setting. Once you register, you'll be walked through the essential things to know before you start playing, then you'll be able to start playing on your own. The game has various storylines, which can lead you anywhere, depending on your decisions.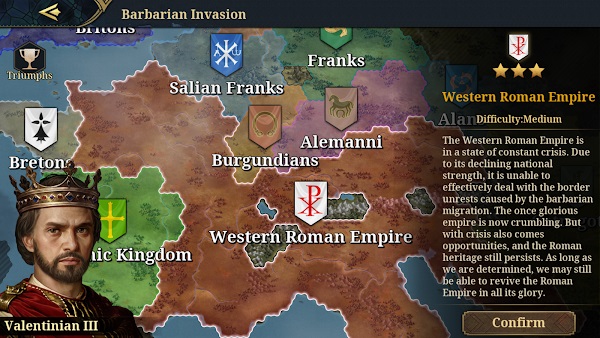 Your sole objectives are to grow your armies and territories and win your battles. If you fail to win a war, you'll lose some of your points, and if enemies successfully breach your territory, your earnings from tributes will reduce. The money you make from your territories can be invested in defending them, building your army, and providing necessary equipment and upgrades for your existing soldiers.
Game Features
European War 7 is an exciting game with many elements that make up the whole game strategy. Check out some of the game features below:
Detailed Visuals
Even though it might not be as brightly colored as most modern war games, European War 7 does have excellent visuals. The game lets you view historic European countries through its amazing graphics and animations. Many details are included in the background, landscape, maps, and other game concepts, all of which create an impressive visual you'll enjoy when you play.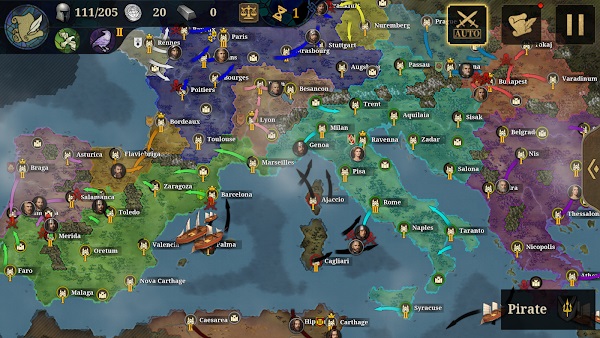 Subtle details such as generals, troops, arrows moving in the army's direction, etc., help display the situation of the war. The game also adds national flags, territory lines, military units, etc., on the map to denote different armies and their strength. You can use these visual aids to make decisions faster and keep track of everything happening around you when you play.
Simple Gameplay
Strategy-based games are most challenging to play because you'll remain stuck at a certain level if you can't find a way to get your strategy to work. However, European War 7 isn't too intensive with its storyline and gameplay. You'll be allowed to own and control your army, and with the game visuals and other elements, you can decide which nation to attack or defend against. If you notice the military is stronger, you don't have to attack, and if you can't defend either, you can buy more soldiers to join your army and boost your strength; it's that simple.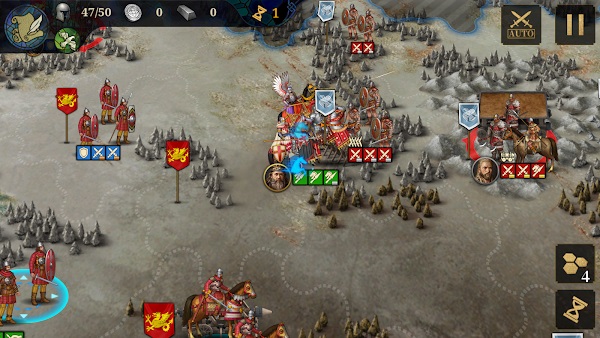 Game Characters
The game adds skills to characters, so you don't just gather soldiers by numbers but also by skillsets. There are over 200 characters in the game, with famous figures like Napoleon, Murat, Wellington, Nelson, and many others also making an appearance. Each character has plans, so you must approach them with unique strategies. Your soldiers are also filled up with different ranks, denoting different skills. For example, Horse soldiers are worth more than 5-foot soldiers.
Maps
The game has a beautiful and functional map that allows you to access different parts of it for information. You can customize the map however you like by zooming in or out, displaying the territory borders, troops movements, battles in progress, the landscape, the current situations of armies and nations, and other information you will need to have an enjoyable time plotting your strategy.
Levels and Upgrades
Your goal as the general is to build a formidable army, and you can only do this when you have a large army and territory. However, the game only gives you a small portion of land to start building your empire, so you have to unlock levels and upgrade your army to reach the maximum level.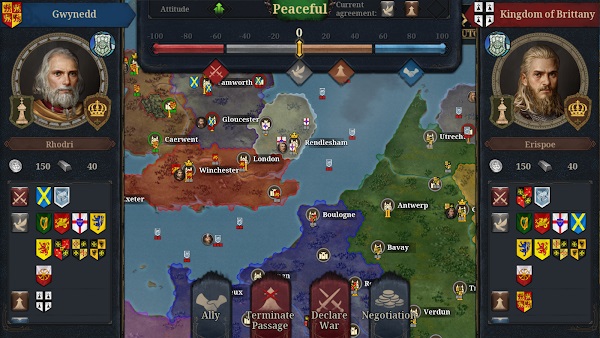 Your soldiers are essential to buy or upgrade since they help you win wars and defend your territory from enemy attacks. You'll attract bigger fishes the more extensive your empire becomes, so you might have to level up and buy other sophisticated war machines such as ships, catapults, horses, etc., to boost your army strength and morale. The bigger your territory, the more money you'll make to purchase and upgrade other game elements.
Conclusion
European War 7: Medieval is a strategy-based game that allows players to build an empire in a virtual world leisurely. There are numerous battles, armies, and tasks to complete in the game, which you'll find enjoyable once you start playing.