Download and install European War 6 1914 APK and learn the art of fighting battles in the era of the First World War. This game teaches users the application of strategy.
Description of European War 6 1914
The introduction and development of early technologies such as ships, railways, steam engines, and so on have given the world new opportunities and made things a lot easier for people. With such developments like the ships, we can travel safely to other continents by sea and carry heavy shipments across countries. Likewise, the railway has transported many people by land, including heavy goods – the same applies to the steam engine.
However, because the rising empires are not satisfied with the colonial arrangements of the Old World, they are aching to compete, go to war, and exert their power and superiority over other empires. Sadly, war turns out to be the result of these conflicting interests. The war growing so massively was not what the entire world expected, and even those who initiated the war did not expect it to be so devastating, but devastating. Empires crumbled, and governments were tumbled. The economies of several countries were in ruins – some currencies were so useless that people only used their money to light fire. Everything went wrong in leaps and bounds.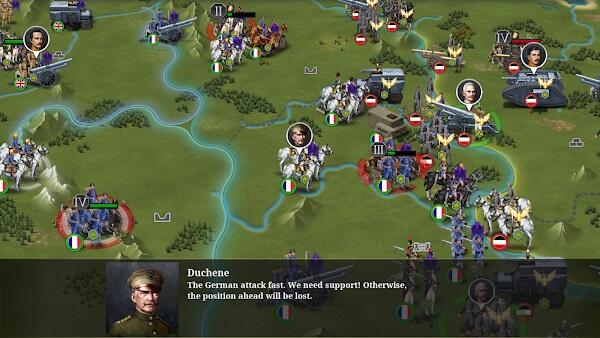 Now with this game, you have the chance to change the complexion of the war; you have all the military geniuses like Haig, Foch, Pétain, Ludendorff, Hinderburg, and others at your disposal. Could you make them end the war peacefully?
With this game, you will have the chance to relive the severe military battles that had occurred long before you were born. You will be role-playing as a military commander and must win this war by applying strategies.
The Campaign Concerning European War 6 1914
Here, you will learn everything you need to expect when you begin to play the game.
Over 150 Popular Battles in 10 Chapters: Several battles have been fought in the era of World War 1, and these battles have been grouped into ten chapters – Rise of Appennines, Dawn of Victory, Balkan Lion, European Powder Keg, Dual Monarchy, Marine Overload, Decline of the Ottoman, Eastern Front, Attack of Eagle, Civil War. Each of these battles has been bloody indeed.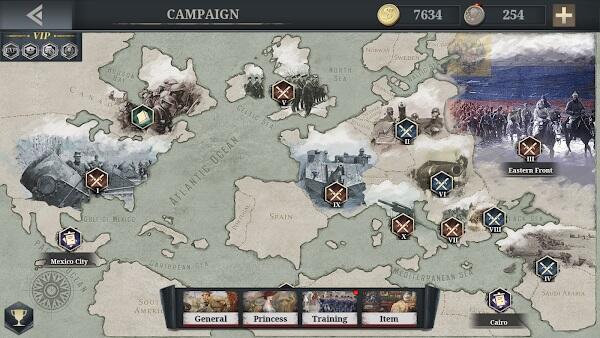 Select Your Generals and Promote their Titles and Ranks: It is not just enough to have commanders and generals; you have to use them well. And for them to be effective during the war, you will need to promote their titles and ranks, for, without promotion, they could be functioning with one hand tied behind their backs. However, it is not easy to just promote them. You must have used them to win some smaller wars. The more you win, the better your chance of getting promoted.
Train Special Units: As a commander, your job is to train your soldiers and officers if you want to win the battle and survive at the end of the war. You also have to train your special units well because they will fight the real battle. If you do not train them well, they will not succeed on the battlefield. And when you lose your special units, your chance of winning, in the end, will be highly unlikely. Some of your special units include British Tank, German Firebat, Air Gun Soldier, and several others.
Build a Palace and Get the Princess of Each Country: This is one of the benefits of being a lord commander – or warlord. You will get access to many exciting things, such as having as many women as you want. Therefore, as a commander, you may have to build a palace where you will remain while your men go-ahead to fight the war. You do not have to be the one to build this palace. As a commander, you can command the men under you to build this palace for you. Then afterward, you can summon the princess of whichever country you want to come and share this palace with you. It would be hard for anyone to refuse you because they know that you are a war commander, and they understand the implication that may arise from refusing a war commander.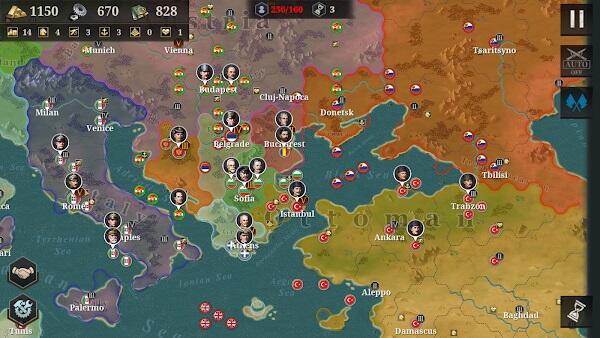 Train Your Army and Improve their Skills: You should understand that it is not enough to arm your soldiers alone. You have to give them proper training about war tactics and strategies. This is what would help them on the battlefield. An untrained army would only be wasted on the battlefield. Therefore, you must give your men proper training to best their enemies on the battlefield. You must remember that you have failed if your army fails in battle. You will gain the credit when they are successful on the battlefield and win the war.
The Conquest in European War 6 1914
The following are also war elements that you must understand if you intend to win the war.
Build Military Facilities and Train the Units: You cannot effectively train your units if you do not have good military facilities. Therefore, the first thing you need to do is to build these military facilities, then training your units can follow.
Develop Cities to Upgrade the National Technology and Increase the Income: When you develop the city you are trying to protect, you will receive more income, and with that income, you can upgrade the national technology, which will make life easier for the people living in the cities that you have developed.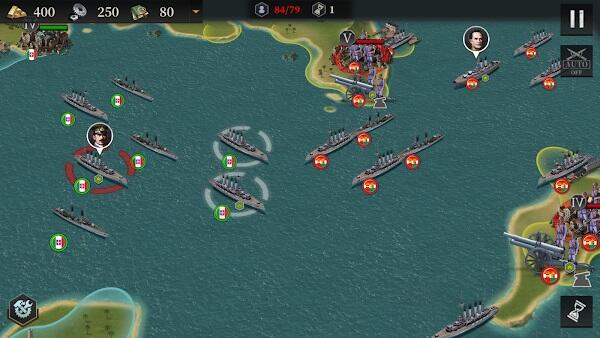 Build a Military Academy to Study Various Military Tactics: It is only natural to learn about military tactics if you are fighting a war or about to fight one. You cannot give what you do not have. Therefore, you should build a military academy and learn about several military tactics that you can later teach your units.
Other elements of conquest include the following:
The situation on the battlefield will be affected by historical events
The entire country will enjoy several advantages from building wonders erected in the country
Choose a weak or strong country to challenge
Features of European War 6 1914
Over 120 items and 45 technology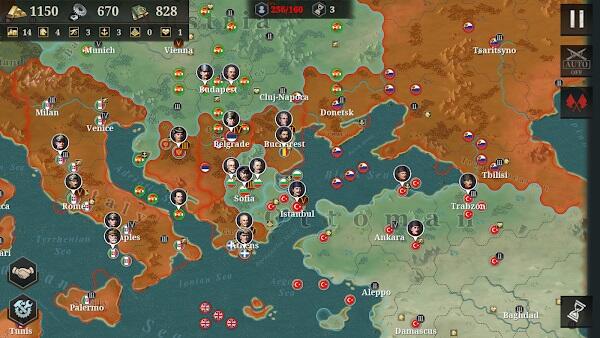 Over 200 units from different countries and various building styles
150 historical battles in 45 countries
300 redrawn portraits of generals
Using a new engine to improve the graphics of the game
Cloud archive gives players the chance to change their device
Last Take
This game is essentially a battle game. With this you will learn the military tactics and strategies the commanders and generals of World War 1 used in fighting battle. And you will role-play as one of the commanders.