Download Epic Raft APK and dive into the exciting survival game. Get resources to stay alive, but look out for the scary zombies and sharks coming after you.
Brief Description of Epic Raft
Epic Raft is an engaging game combining survival, strategy, and adventure. You find yourself on an ocean with just a raft and small food to get you by. Now, you must get past the dangers and mysteries of the ocean and do your best to survive. The exciting game is offered by Lightcore Ltd.
Start by collecting the resources you need, building your raft to be bigger, and crafting tools based on the items you have collected. The Epic Raft game will show you that there are more things to consider than just dying of hunger and thirst when you're stuck in the middle of the ocean. While you need to collect more food, you also need to survive.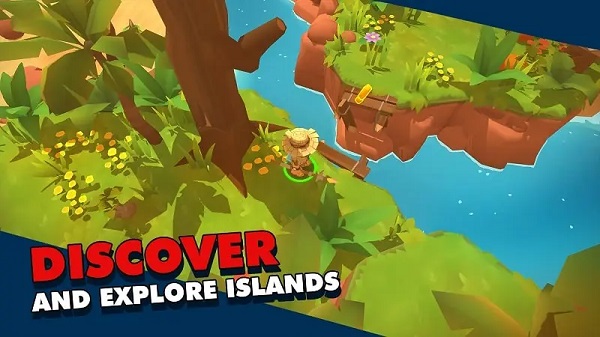 There are so many monsters in the ocean waiting to get at you in Epic Raft. From the zombies and the sharks to even mutant crabs, they will all focus on putting an end to your adventure. Epic Raft was inspired by the historical story of Robinson Crusoe, who lived alone on the island for nearly three decades.
Do you enjoy adventure? Have you ever wondered if you can survive in the middle of the ocean? Find out in a fun Epic Raft game.
Interesting Gameplay
Epic Raft is based on an interesting storyline that will appeal to any adventure lover. The adventure game starts when you and your sailors go on a journey across the ocean. Then, a massive storm will appear and destroy your boat and resources. Now, you're the only one that is left alive, and you'll be stuck on the ocean with a lot of dangers coming at you.
Your main goal when playing Epic Raft is to survive on the ocean. So, once the gameplay starts, you should look out for food and water first. Your character will be given a two-indicator meter, which indicates how much time you have before dying. As you eat and take care of yourself, the meter will increase. But, when it runs out, your character will die. It's important to keep your eye on the meter while playing the game.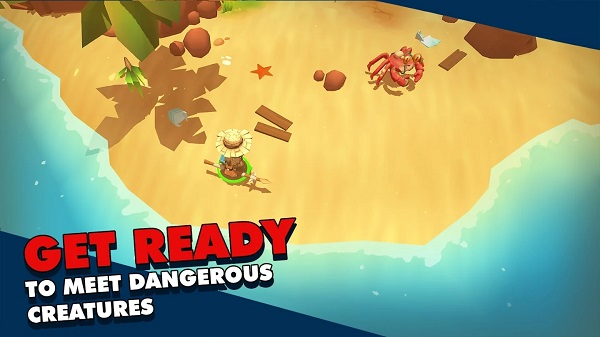 Aside from this, you won't only die when you have no food. Epic Raft also has a lot of danger lurking from all corners. There's a shark that is always coming at you on your wooden raft, and if you fall into the water, they can get to you. You also have to deal with the zombies and mutant crabs that can pop up at any time.
Epic Raft offers engaging gameplay and a fun experience for all players to enjoy. You need to stay on your toes and do your best to stay alive while escaping from the monsters in the ocean.
Gather Food and Resources in Epic Raft
If you want to survive while playing Epic Raft, you need food and resources on your raft at all times. Collecting food will increase your meter and bring health to your character. Aside from food, you also need to get the needed resources to build important tools and items. The game will give you an iron hook. With this hook, you can pick up pieces of plastic, wood, or leaves moving through the sea. You will see the barrels and broken pieces. But keep in mind that there will also be sharks in the water, so be careful not to get in their way when picking your items. All of these items can come together to build something that you need. On the right side of the screen, you will see the tasks you need to complete with these items. You can then build the resources that you need.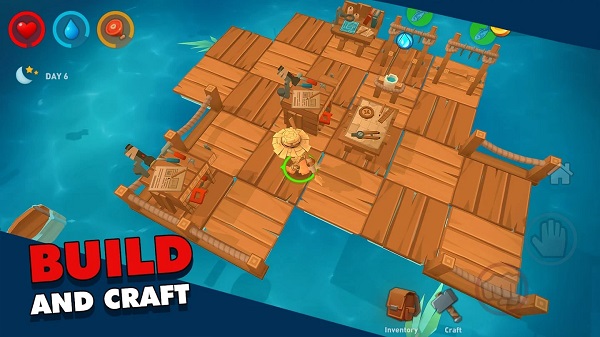 As you get more resources on the Epic Raft game, you will unlock new buildings. Your raft will become much bigger and bigger, and you can even have tables and seating areas on it. You can build research tables and use your tools to make weapons to protect yourself. Your resources can also be used to build fishing rods and ignition gear and more resources.
As for the food, you will start the game with some food on the raft. But as time goes on, you will run out of food and drift to more remote spaces. This makes it harder to find more food. You can kill the mutant sea craps for their meat and fish and hunt other sea animals. Raw meat is also hard to eat and can cause you to die, so you must cook it.
Also, you cannot drink seawater as this will cause you to die or fall sick. You need to make a water container and keep fresh water in it. Luckily, the game will teach you all you need to know about the game.
Explore the Ocean
The ocean is massive, full of dangers and mysteries. You will explore the neighboring islands before moving on to more remote places. These islands have been visited by other people, leaving behind many items you can reuse. You can use their items for your benefit.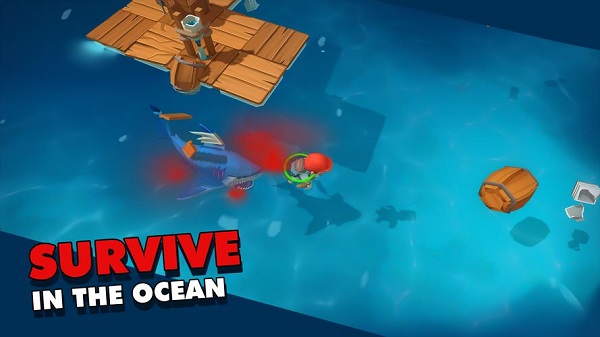 Epic Raft is a pretty realistic survival game that any player can enjoy. You also have to consider the weather when riding your raft. The game has day and night and will move through the different seasons. You will fall sick and lose your health if you have no shelter.
Game Features
Epic Raft offers a wide range of features you can enjoy while playing the game.
Find food and water to stay alive.
Collect resources to build your raft, weapons, and equipment.
Adapt to different weather conditions.
Explore the ocean throughout the map.
Fight for your life against the monsters of the sea.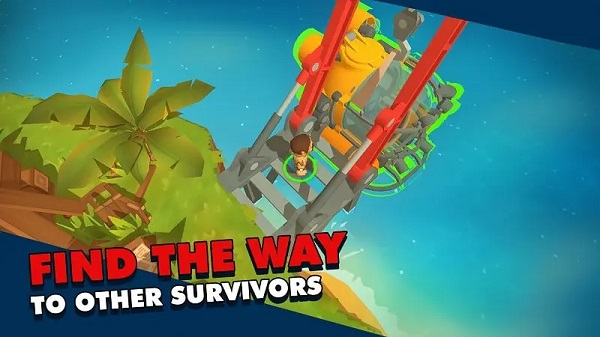 Conclusion
Epic Raft is a fun adventure survival and strategy game with fun animated graphics. Test yourself against the ocean's troubles and stay away from the monsters trying to eat you. With enough resources and skills, you might just survive till the end!