Download The Battle Cats APK to enter a world dominated by cute cats. With endless battles against other cat armies and crucial defense strategies, the game will surely get you hooked on it for long hours.
A Deep Analysis of The Battle Cats
The Battle Cats by PONOS Corporation has been a very popular release, where cat armies fight to win. This gatcha-type game, with its cute cat characters and simple controls, it is meant for everyone to enjoy. In this game, you have to decrease your opponent's HP first to win the game.
The game offers various kinds of cats, such as the Sexy Legs Cat, Fish Cat, and Macho Cat. You'll never run into boredom due to its funny and weird but cute character designs. Though you gain the ability to upgrade through battles, if you want faster level-ups and upgrades, you can do so by spending real currency in the game.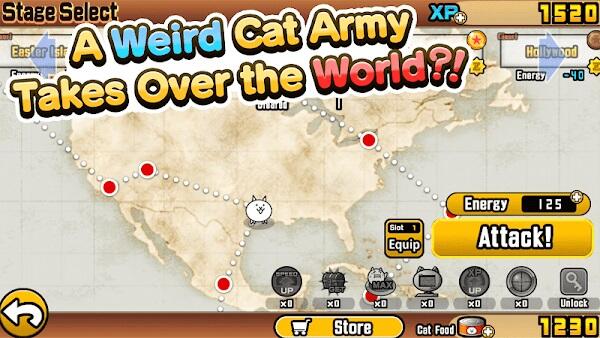 The game contains aspects of a battle, including strategizing and planning, as well as taking care of your army to boost morale and stamina. It is a thoroughly enjoyable game; you can play it on your mobile and tablet devices. The game features an offline mode and is free-to-play if you are not planning to go for rapid and frequent updates. This simple and enjoyable game is definitely worth a try for everyone!
Weird Cat Army Takes Over The World
The main theme of the game is cats fighting to win. You have an army of cats, and you have to fight against opponent cat armies to drain their HP and deal a defeat to them. You need to upgrade continuously to be able to keep up with the level of your enemies. The best part is that you do not fight against a computer but against real players on the other end. Your battle and defense strategies and planning abilities will mark your win against your opponents.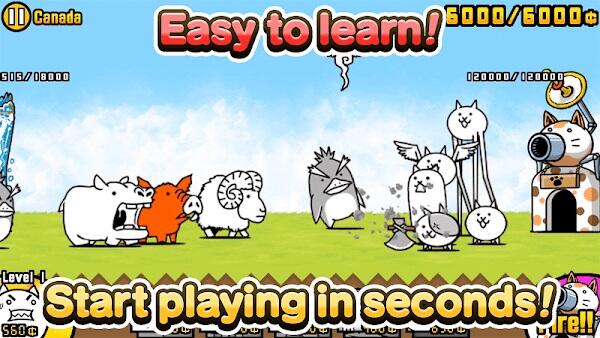 Gameplay Is Simple To Learn & Understand
The game has a very simple gameplay that is easy to learn and understand. When you start out, there will be a very simple yet informative tutorial to help you understand the lay of the game. Further, the game has simple controls that are very easy to get used to. In fact, even young kids would be able to play and enjoy this game as much as adults. After you enter a battlefield, your aim is to produce more cats and win against your enemies. You can summon different cats, but there is a specific cool-down time between summons. Each type of cat has its own fighting and defending prowess, and summoning cats each time could change the tide of the battle.
Recruit Cat Fighters
You must recruit different cat fighters to fight against your enemy forces. It would be impossible to win fights by depending on a single type of cat fighter. So it is necessary to level up and recruit a greater number of fighters for your force. After all, forces with greater numbers can often win battles easily.
Cats Will Eventually Take On The Space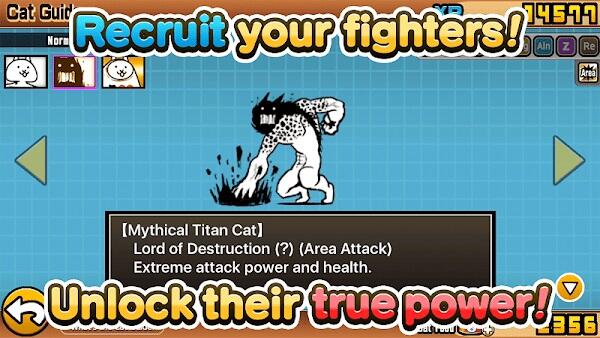 Once you have attained a high level through upgrades and battling experiences, newer parts of the map get unlocked for you, and you can choose to fight in them. In fact, you would also be able to take on space if you are powerful enough.
Simple 2D Graphics
The Battle Cats offer simple and minimalistic 2D graphics, but this is exactly what makes the game more interesting. The simple graphics do not require high hardware and can be played on most devices. Further, it does not stall and offers smooth gameplay even on older or low-spec phones and tablets. You can thoroughly enjoy this game's aspects without having much to ponder. The animations and visual elements are adorable and are tailored for an enjoyable gaming experience.
There's A Huge Map To Conquer On Earth
The Battle Cats comes with a huge and comprehensive map. You can choose the locations of your next battle and proceed with an attack on the enemy forces currently in the area. There are no complex settings, so all you have to do is simply select the location of your choice from the map and start the battle with your cat army. Produce new cats and recruit cat warriors to help you win against the enemies.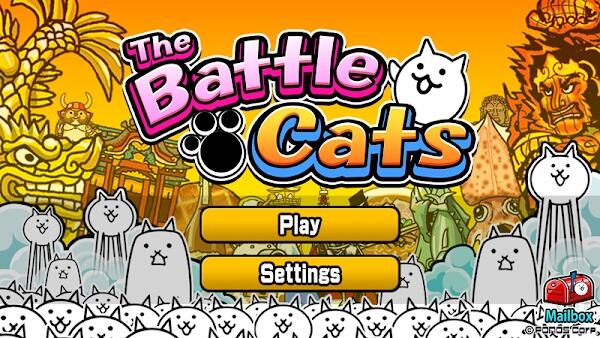 Take Care Of Energy!
During battles, you can summon your favorite kind of cat warrior to fight for you. However, each summon consumes energy, and there is a cool-down period between the summons. Keep in mind that your energy does not go too low, or you may not be able to summon the required cats. This is actually a bummer if your game is in a critical situation and you need particular cat warriors to protect your tower.
Cat Battle System Is On!
The Battle Cat also offers a cat battle system, where you can choose who you fight with or send invite requests to other players. You no longer have to fight against computers and can fight with real players with different ways of thinking and planning. This is an interesting feature of the game as you do not have to fight against a boring computer with fixed attack patterns and strategies. You need to be able to plan your own defenses and be ready to fight and win against all enemies.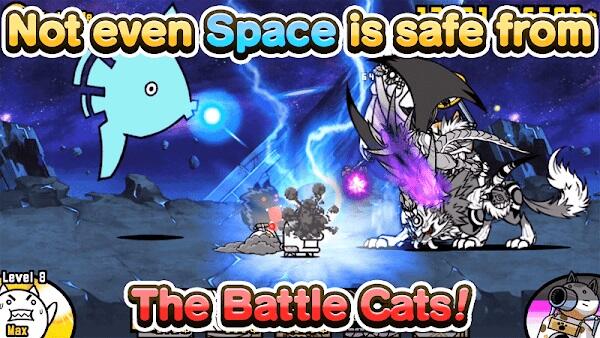 How To Play?
The game's easy to play. On starting the game, there will be a simple tutorial to help you understand the basics of the game. The rest of it is very easy and straightforward. You choose the battle location from the in-game map and can start battling your enemies right away. There is no fixed storyline that needs to be understood before proceeding with the game. The gameplay is so simple that even young kids can understand how to play and enjoy the game to the fullest. The game has a very optimized control system so that you can even play the game with one hand while on the go!
Conclusion
Now you've got an idea of the concept and the setting behind The Battle Cats. However, there is no better way to understand the game better than playing it on your phones and emulator devices. Download The Battle Cats and start battling enemy cat armies to protect your tower!


Join Telegram Group
Download The Battle Cats APK to enter a world dominated by cute cats. With endless battles against other cat armies and crucial defense strategies, the game will surely get you hooked on it for long hours.