Download Dynamic Spot APK to customize your device with the dynamic island feature of iPhone 14. This app allows you to change the aesthetic and function of your phone.
Description of Dynamic Spot
The Dynamic Spot is an outstanding app that mimics the dynamic island feature of iPhone 14. This application is designed to increase users' productivity while on their phones. With this app, you can see all your notifications with a single tap.
This application is compatible with android from android 4.0 upwards. Therefore, you can be sure it will work perfectly well on your device. Users can customize their desires on a dynamic spot app to suit their needs.
For instance, you can select and change the apps and notifications to show on dynamic spots. This way, you will know that when you receive notifications on dynamic spots, they are important ones. So, you can enjoy the dynamic island feature in your android phone without purchasing iPhone 14.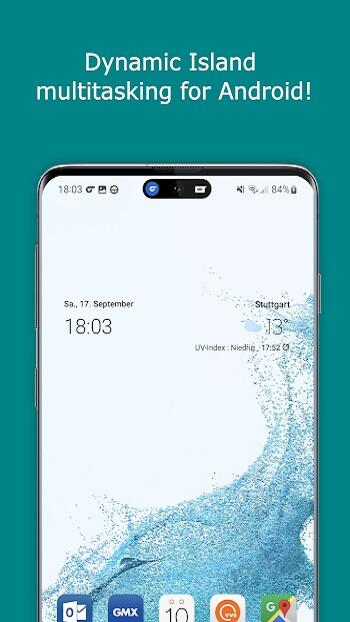 Dynamic spot does not take up so much space on your device, and it is lightweight; hence it runs perfectly on your device. Dynamic spot is designed in that when you download it, you will see a pill-like shape notification on top of your phone screen, either locked or unlocked.
With this app, you can take a glance at your notification and, at the same time, respond to the notifications. Also, dynamic spot allows you to press long on every notification or swipe through as you want. Dynamic spot allows all notifications, social media, calls, music, volume up and down, etc. This application is a great one to manage all your notifications. If you are a sports enthusiast, you have a lot to enjoy with this application. You will receive live updates of different sports and matches without having to browse or open any application. This way, you will stay updated on the latest match scores.
Also, if you are a busy person, you might not want to miss out on important meetings or email invites; with the use of dynamic spots, you will prioritize your meetings and events, hence making you committed to your work. Dynamic spot is suitable for all android users to improve time management and productivity.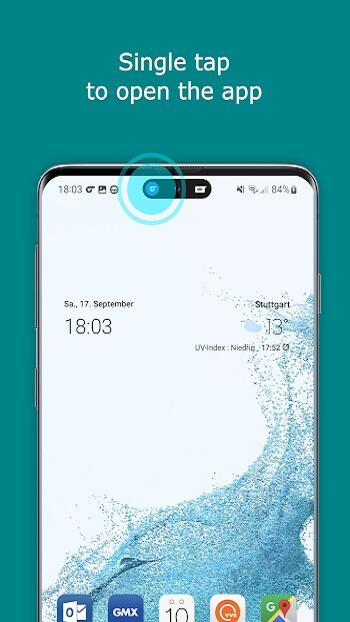 Jawomo developed and published the app, acquiring over 500 thousand. Though this app is under development, there are many features to enjoy once you download it.
Features of Dynamic Spot
Here are some interesting features of Dynamic Spot:
Manage your music
Dynamic spot allows users to take control of their music over the pill-shaped icon on top of their screen, both lock and home screen. This app will enable you to increase or decrease the volume of your music, pause, play, skip or schedule play right on top of your device. This is super cool.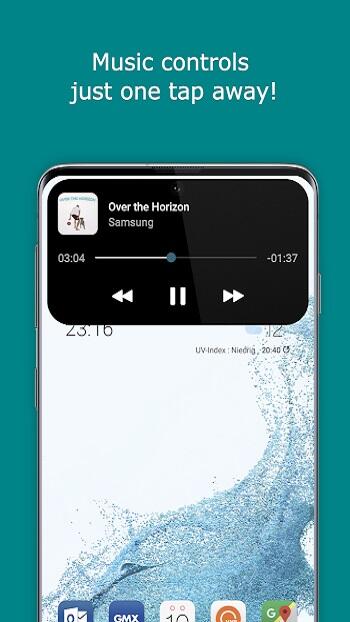 Receive charge notification
When you download and successfully install a dynamic spot, you can easily track your phone percentage while charging it without touching your phone. You will see the time left to full charge and its current percent.
In addition, you can monitor the usage of your device power on a dynamic spot, and you will get a notification when your device is running low. This feature ensures you charge your device at the right time while you monitor it.
Use and manage your timer app
This is a great feature dynamic spot offers users; you can easily manage your timing app on dynamic spot. You can start and stop the timer alerts without opening the app. This way, you will overdo a task or lose track of time on an activity.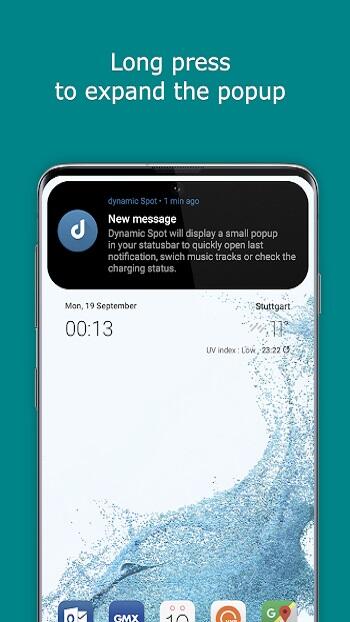 Respond to your messaging apps
Dynamic spot is a great application to reduce notifications and respond to them accordingly. You can long press on any social media notification and respond to it, either reply, like, or comment, depending on the action.
Simple multitasking controls
With dynamic spots, users can easily switch between several activities on their devices, saving time and effort. In addition, you can edit the app you want to show notifications on dynamic spots with the multitasking feature hence avoiding distractions and prioritizing important info.
Customization option
You can easily modify the dynamic spot on your device to the style you want; that is, dynamic spot is customizable, letting you choose the design that suits your need.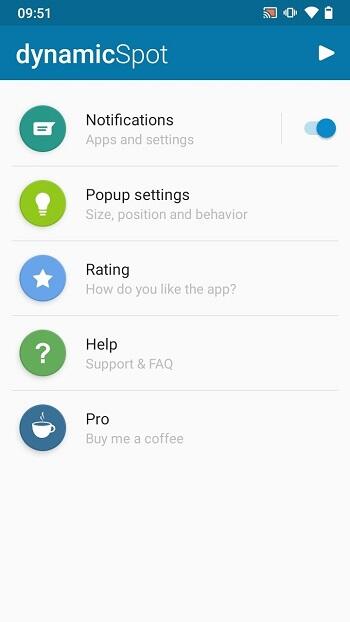 Battery and space friendly
Dynamic spot is well designed to work on all devices, even low-end devices, without eating up space or heating your phone. This way, you are sure that your device's battery will last longer.
In addition, dynamic spot us lightweight hence they do not take up space on your phone.
No root devices
Here is an amazing feature dynamic spot offers its users. Dynamic spot does not require root access to work on your device. You can easily download, install and use it without interruptions.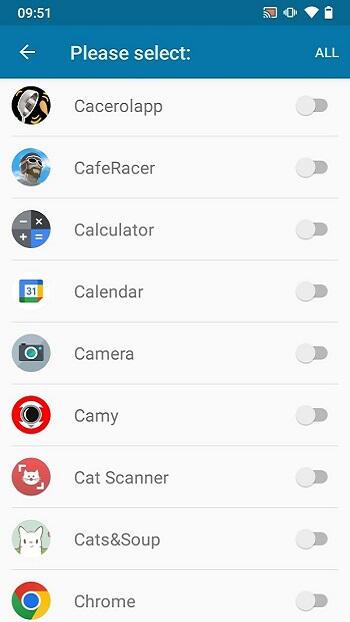 Display maps
Users can easily access the map and display the location and distance covered on the dynamic spot without opening the Google map on their device.
Enjoy ad-free experience
When you download this application, there are disturbing ads to forfeit your experience.
Conclusion
Dynamic Spot is a great app to download on your android device; it manages your notification and gets you updated on new features. Download dynamic spot and enjoy its many features on your device.