Download Dokkan Battle APK and explore the fantastic world of Dragon Balls by fighting invaders attempting to destroy the planet and save the Earth.
About Dokkan Battle
Dragon Ball is probably a name you've heard if you enjoy anime. Since its 1986 debut, this anime has gained enormous popularity all over the world. Even though it was initially released more than 30 years ago, it remains trendy today.
If you're not familiar with this well-known anime, its main plot revolves around Super Saiyan Goku's search for the Dragon Balls to rescue the world. He is surrounded by friends while he travels. Together, they fight against invaders that want to destroy the planet.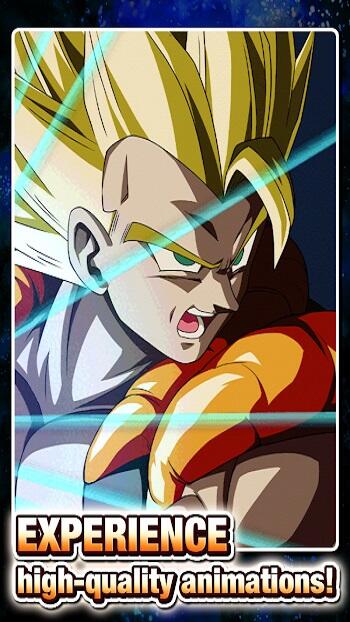 Players will team up with the well-known warriors in Dragon Ball Z: Dokkan Battle to defend the world from danger. But this is much more detailed and enjoyable than a mindless fighting game. The fight scenes in this game use Match-3 puzzles; despite this, some RPG and action elements are still present.
You will see colorful rounded Ki spheres in this game. To invade, protect, or improve strength, you must arrange them to be all the same color. The fact that each of the characters in this game has unique skills and strengths corresponding to the Ki makes it special. Fighting and thinking are combined in this variety of puzzle games. Once you start playing this game, you'll be drawn into an endless game of tricks.
Dragon Ball Z: Dokkan Battle is free for anyone. However, this online game has in-app purchases that allow the player access to some incredible features. This action/adventure game was developed by BANDAI NAMCO Entertainment Inc. Dragon Ball Z Dokkan Battle is available in multiple languages since there are more than 40 languages to choose from.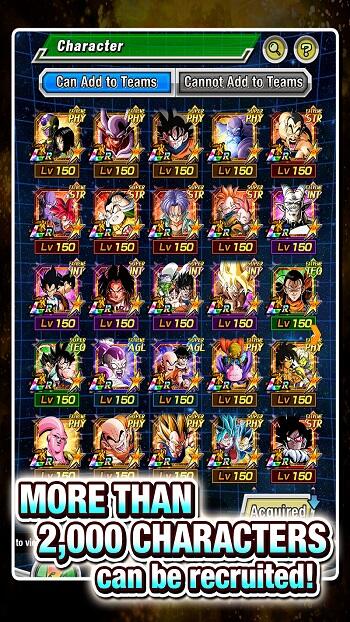 You can download this app on Android and iOS devices. The content is rated for 12-year-olds and above, and it has over 50 million online downloads with an impressive rating of 4.5 from over Six hundred thousand users that reviewed it.
Explore The World Of Dragon Ball
Dragon Ball Z: Dokkan Battle is a fantastic game with even more incredible graphics. This is an official product, in contrast to similar games. Every Dragon Ball fan will be delighted by this Online game's flawless character designs, captivating plot, and beautiful animations.
Dragon Ball Z: Dokkan Battle has a unique fighting system. You must press on the Ki spheres to attack rather than using your keyboard or mouse to control your characters. Additionally, you can activate various combos by switching between characters, resulting in stunning attacks with breathtaking animations.
Dokkan Battle Features
Like all other action/adventure games, this game has some tension and action, which reflects in the features. Read about some of the most incredible features you can expect in Dragon Ball Z: Dokkan Battle: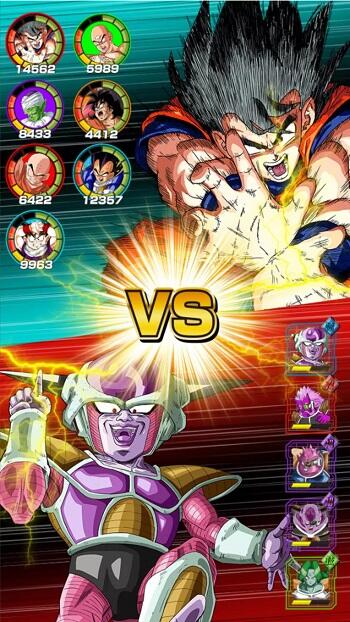 Gameplay
The fighting style in Dragon Ball Z: Dokkan Battle is a hybrid of a board game and a different kind of color compatibility game. This new version of Son Goku and his friends is built on a foundation of puzzles and board game components that were influenced by Puzzle & Dragons. The player's team, which was put together by "unlocking" fighters with in-app expenses, will move around the board due to random rolls. The gameplay is captivating, the graphics are excellent, and the game is enjoyable.
The game's action is swift and thrilling. Each time you choose a new character, you will have to watch an often slow-loading animation of Son Goku firing a Kamehameha at a planet.
Action scenes in this game utilize multicolored "Ki" ball arrangements that can be matched to injure your opponent. A lot of this is spontaneous, but several methods can be used by concentrating on "types" and their strengths and limitations.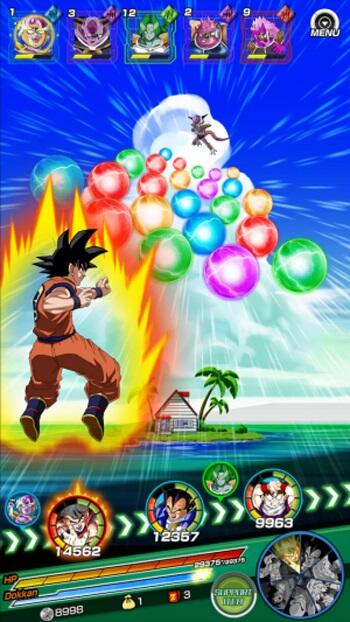 Characters
If you're a Manga and Anime series fan, you will enjoy playing Dragon Ball Z: Dokkan Battle. It has all of the well-known faces of the characters you've grown to know and love. As well as those you hate to admire. However, you cannot simply get all of the characters.
You must gather all of them in the form of cards. These cards are also classified according to their rarity. SSR cards are the rarest, while Normal cards are the most common.
Players can improve a card's rate and data by constructing a clone card. They won't have to replicate meaningless cards this way.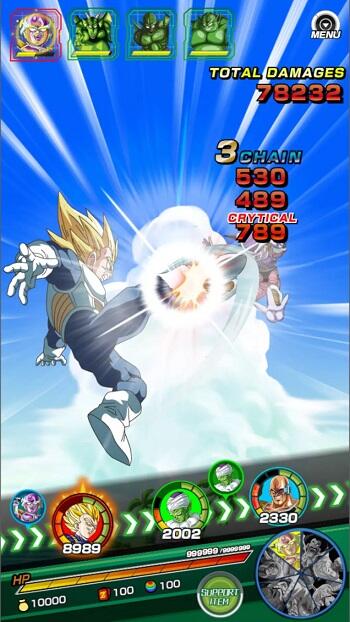 Game Mode
Dragon Ball Z: Dokkan Battle has an array of game modes in addition to its incredible gameplay. You can play the story mode of the game as well as the special occasions for additional rewards. You won't easily get bored this way.
Battle Against Opponents
Because Dragon Ball Z: Dokkan Battle is available online, you can contend with players worldwide. With your card compilation, dominate the rankings and annihilate the enemies.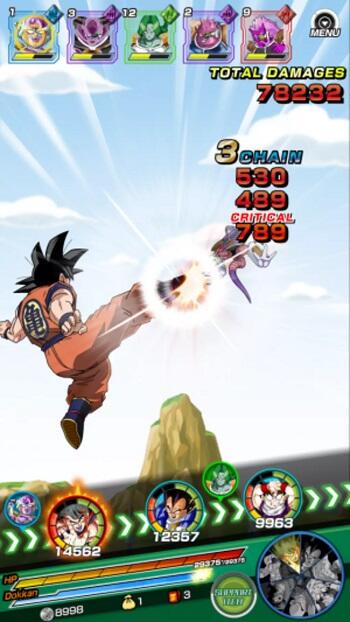 Setbacks
There are some drawbacks to this game, including lengthy loading times between screens and numerous in-app purchases. Poor game upgrade quality results in multiple unanticipated maintenance every time a version is published. Except for purchasing dragon stones, there isn't anything users can do.q
Compatibility
Dragon Ball Z: Dokkan Battle is a mobile-friendly game. It is with Android and iOS devices. However, the developers of this game are working hard so that the game can operate seamlessly without lags.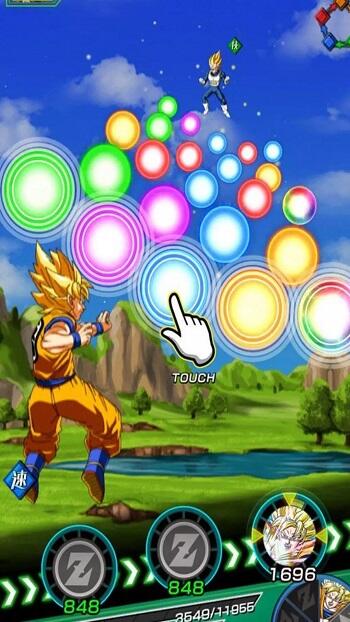 Privacy Policy
The privacy policy of Dragon Ball Z: Dokkan battle is simply stated on the website. The privacy policy decides what information is obtained and how it is obtained, how it is used, the legal basis for use, third-party information, and how long the information is retained. The app makes sure that there are security protocols in place to safeguard your data. For instance, your password protects the details of your profile. Your payment information is secure if you pay for in-app transactions..
Conclusion
The game is an enjoyable action/adventure. If you are a fan of Dragon Ball Z, this is your go-to game. It has impressive features that will keep players entertained and begging for more action. Also, with its famous characters from anime like Goku and Vegeta, you will surely get hooked.