Download Demolish APK, get your catapult, load it with hooks and tools, and demolish every building you lay your eyes on. Are you ready for building destruction?
Demolish
Demolish is a mobile game where you use big machines to demolish big buildings or go near the building and demolish it with your hammer and blasting tools. This game features buildings falling into pieces where you have to aim at a particular structure to get it to collapse. With Demolish, you enjoy the fun and the thrill of collapsing not just buildings but buildings related to companies and other facilities, such as a restaurant, houses and others.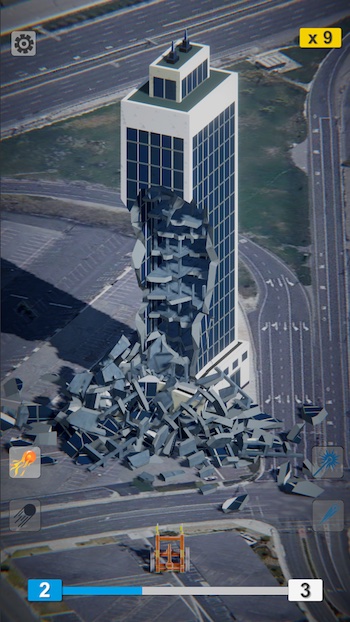 With Demolish, players do not only get to play the game, but they can decide to customize and create their catapult and other tools. Players get to enjoy the sound the building makes when falling to the ground, but it doesn't fail to give the thrill and awareness you need when playing a game at the end of every level.
Detailed Description of Demolish
Demolish is a mobile video simulation game ready for download for IOS and Android devices that lets players take full control of their game. Demolish in is a shooting or demolishing competition using a catapult, demolition robot, tower crane, bulldozers, and so many other materials to destroy buildings and do it perfectly. You are given some rules to use to be able to set the catapult well and not lose the game, and this game requires concentration and mind games.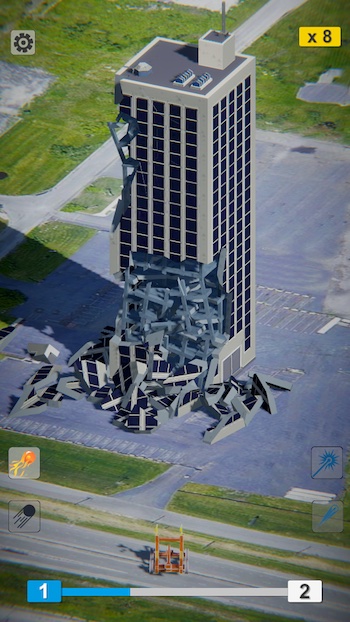 Demolish games can seem normal and casual, but it is way deeper than that and requires your utmost attention to be intrigued by the game. Players can play as many levels as they want as you win each of the classes you have to play, or they can decide that the previous story didn't get enough attention and destruction; you don't have to put yourself under the compulsion to finish a particular level when you can always go back.
The game also features many tools such as various construction and demolition tools and machines, specialized hand tools, demolition site dust control and many other specialized tools. This feature makes the game thrilling and not too difficult to play, and it does have aesthetic changes, special catapult and bulldozers, but according to you, you might decide to keep the colours of your tools the same way you started.
Demolish features how you can play your game; Demolish gives you time to learn how to set up your catapult to take the right shot at almost the same time, and once you have become accustomed to that, you have solved one of the major problems that you might decide to cost you from winning coins. In addition, some features are added to the game's fun element, making it more thrilling to play.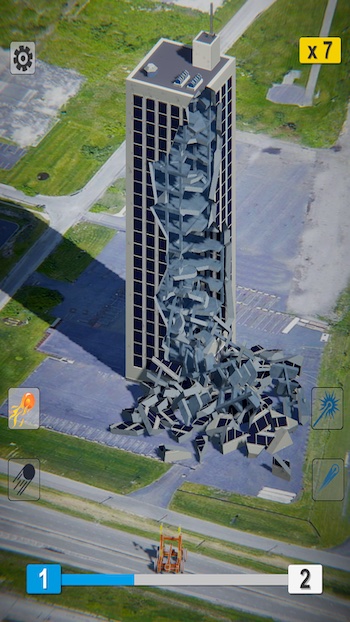 Players might think that because of the randomness of the game and how simple it is, the fun is not there, but Demolish games hold the real fun, thrill, and excitement you need to feel when playing demolition.
Demolish features
Gameplay
A demolition game simulator allows players to run a construction and demolition business. In Demolish game, players can use every tool that can be used to destroy houses, companies and other buildings, and the tools are huge machines and huge bulldozers, cranes among other mighty tools. The features of the Demolish game provide the players will other choices, including the ability to use a traditional hammer. The player can also buy land and manage a fleet of machines and specialized employees.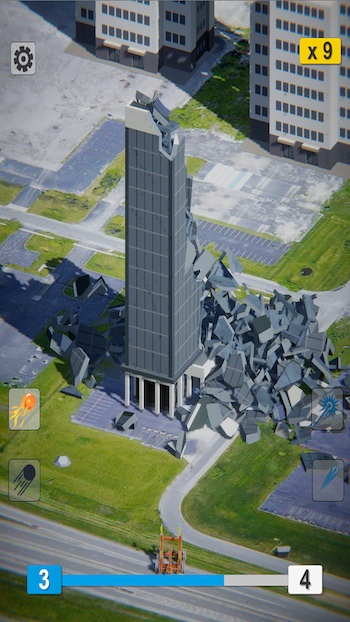 The player is expected to explore 4 locations, including desert areas and snow-covered forests. You must be able to aim good and directly at the building you want to destroy, as a result of this demolishing in one shot.
Graphics style
The graphics style of this game has a convincing beautiful look that makes players play the game as simple as it can be. This can be noted from almost every demolition game graphics character that has been created; The design style features a wide view and many cities and buildings with bright colours. Demolish graphics can be very catching and attractive, giving the player a sense of returning to play. The upgraded bulldozers, cranes and other tools are also equipped with much more beautiful accessories, which satisfies the players.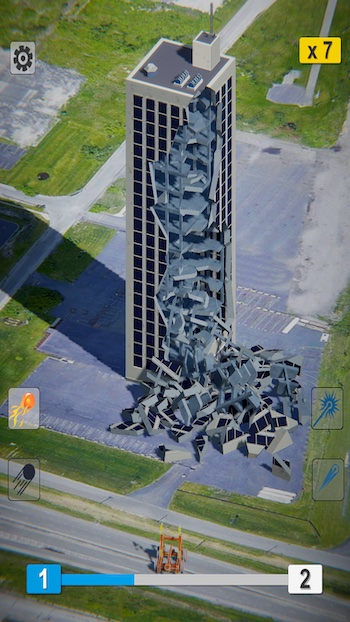 Tools
Many tools, either mechanized or traditional, are provided in this Demolish game. There are numerous tools that the players are provided with to get on with their plans, such as bulldozers, the crane, various machines and tools, hammers, catapults, special hand tools, and so many more; players are not limited to using a particular device to break their willing building.
Conclusion.
If you like to hear the cracking sounds or enjoy falling buildings or breaking buildings, The Demolish game is the right game for you; It brings the satisfaction and excitement that breaks things.