Download and install Deep Town APK to be able to visit some strange planets in search of natural resources which can be taken back to earth for humanity's benefit.
Description of Deep Town
The planet we live and work on is very vast, and there are still a lot of mysteries unknown to humankind. Where we are is just the earth's crust; even in this crust, there are still many secrets we have not yet discovered. Have you always wondered about what lies beneath the surface of the earth or what lies beyond the core? You are not the only one who asks these questions. In history, the Russians drilled a hole deep enough to penetrate the earth's crust but were unsuccessful; the machine only stopped at 12262m. Therefore, no concrete evidence has been established concerning what is inside the earth. However, an idea concerning this fact was summed up in a game called Deep Town, which was created by Rick bite Games – a young game-producing company. Deep Town is their very first game, and it has attracted the attention of a lot of gamers all over the world. The game is so successful that it has hit 10 million downloads on Google Play.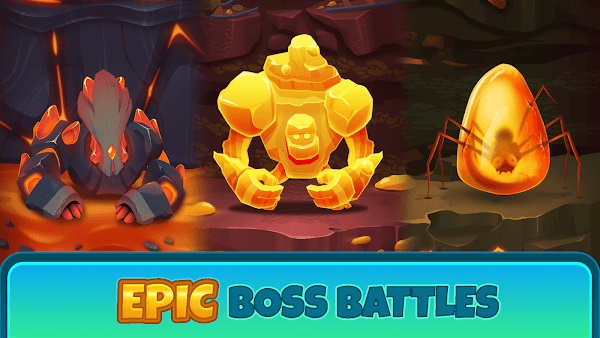 This game is an addictive one indeed, and it is an idle simulation game whose inspiration is drawn from underground mining. Your mission here is to dig past each layer of rock you come across to locate and exploit precious resources like gems, diamonds, gold, and so on. You can even construct an underground factory and research the land using an army of robots. You can grow crops in greenhouses and convert resources into raw materials – you can simply do anything that can make you wealthy. However, making money does not mean you must work hard. With its idle gameplay mechanics, Deep Town will continue to make you some money even when you leave the game and go offline. However, do not just leave the game in this automatic mode. You should always play the game and assume the role of the manager that you are.
Explore Layers of Earth to Mine
Your job in this game is to play the role of a miner. You will own a spaceship that lands on a particular land where you can begin your deep digging process to get some resources. Also, the layer of soil you explore has some mysteries that you will have to uncover. You will need some tools that will help you break down some layers of soil. Each successful task will earn you a certain amount of rewards.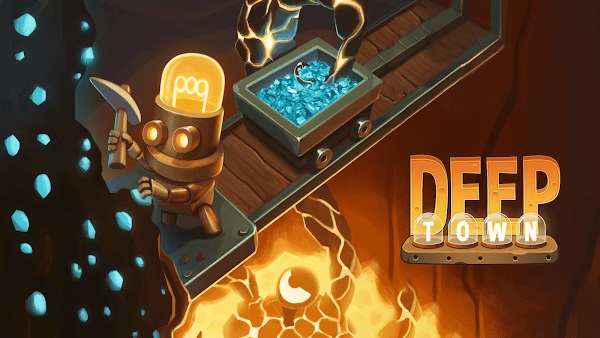 The game's interface is pretty straightforward. When you notice a certain area divided into several different rock layers, your job is to break those layers and explore the resources they contain. You will be given the necessary equipment that will assist you in destroying these layers. For example, each layer has a similar bar to the HP, and the layer will be broken when you empty the bar as you strike. Also, you will continue your job with other layers of soil that will even be harder to break.
The Plot
There is overpopulation on the earth, and the natural resources available are no longer sufficient for people to use. You will perform the role of the operator of a high-tech ship that was sent to a strange planet where you will have to dig and search for some rare natural resources. Onboard the ship, you will have several robots that will assist you in locating the natural resources and digging for them.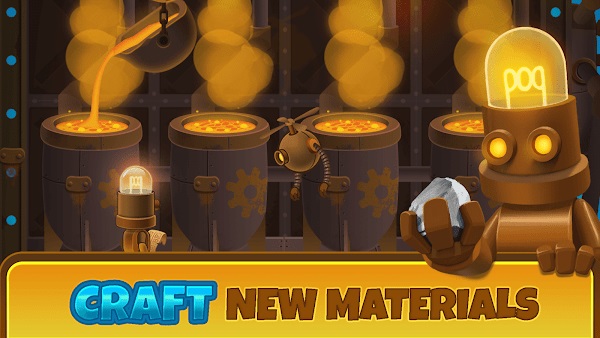 Become an Idle Tycoon with an Empire Underground
Deep Town provides impressive simulation gameplay where you will have the chance to explore the strange underground world. But beyond just exploration, you can become the owner of modern buildings and work hard to convert the underground space into a major thriving city. Apart from the interesting gameplay, Deep Town will also allow you to enjoy the idle clicker gameplay style and its sophisticated but simple graphics. Everything about the game is displayed on colourful 2D graphics, providing vibrant on-screen backgrounds and fun visuals. Also, the sound is always upbeat, inspiring you to play for many hours without getting bored.
Use Equipments to Explore Deeper Levels
The equipment and tools of Deep Town are diverse, and you will begin with two starting equipment, such as some AIs in the form of drills and a laser fired from your spaceship. After that, you will have to click on the equipment you are interested in using and immediately see it in your hand.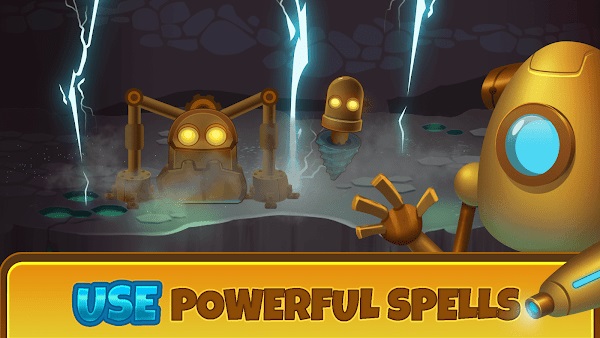 At the right side of the equipment section, you will notice an arrow, which is a feature for upgrading the tools you are using. Before you can upgrade, however, you must have earned a certain amount of money, and when climbing higher levels, you will need some other resources. Also, you need to select the right equipment for each level and floor because some floors have mysterious creatures alongside the layers of rocks. These creatures appear like plants with long tentacles.
Dig Deeper to Uncover the Hidden Story Behind
One of your major tasks is to control your robot to not only dig the core but also search for resources you can take back to earth for the benefit of humanity. At the start of the game, you will land on a strange planet and then have to use all the equipment you brought with you to this planet. You will have laser guns to help you blow up tough rocks and surfaces. There will be several different classes of the planetary crust. The crust will be easier to destroy at first, but as the game goes on, it will be harder to destroy. You will come across an index bar in each class of the planetary crust. That index bar will inform the status of that particular class, which is also indicated by numbers.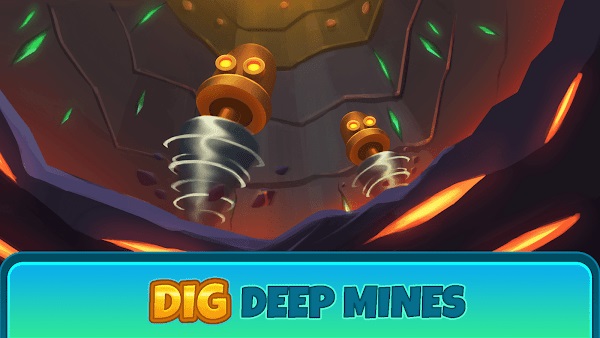 Last Take
Are you ready to be the great mining tycoon in this game? This is where you will have the chance to expand, exploit, and build your factory. This is a free-to-play game; you don't need internet connection to play it. You can play the game anywhere and anytime. Even when you are inactive and are sleeping, your company will not stop operating, and you can earn money when you wake up the following morning. If you are a fan of idle miner games, then there is no way you won't love Deep Town.