Download Death Invasion Survival APK for an epic adventure to a Post-Apocalypse zombie era. Team up with other survivors to build a resistance against the invasion.
About Death Invasion Survival
Many zombie-themed games online have exciting gameplay, and some fantastic features that intrigue players and beg for more. Death Invasion: Survival is one of these games with its impressive graphics, creative and realistic elements, and incredible gameplay. Like always, the world has lost its structures, so it now falls on everyone to find a way to survive the zombie apocalypse.
The game is similar to LifeAfter, so players will take the role of a survivor and choose their character. But, then, they must survive in this harsh and despicable world where nothing works anymore. The game has many features that help you towards your goal, including weapons and sanctuaries to seek shelter when there is a horde of zombies in your wake.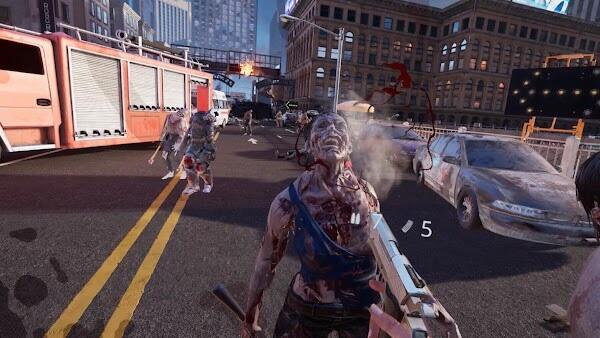 You'll also find some of the other game features interesting. The graphics quality is superb and gives the game a futuristic environment. The sound quality and animations are also excellent and add to the realistic touch. The game also allows you to interact with numerous objects when you play, so you can easily make decisions without having to be limited to a specific part or follow a strict storyline.
Death Invasion: Survival was developed by JoyMore Inc, and the game has been a success since its release. It currently has millions of downloads on Playstore and an impressive rating of 4.3 from over two hundred thousand reviews. It's also available for players in multiple languages. While the graphics and animations are outstanding, the game doesn't have too many storage issues, so it won't clog up your storage when installing.
Gameplay
The plot is simple; survive in a post-apocalyptic era. You must live in a city where everyone except a few of you has become zombies. Unfortunately, the zombies have also become more crazy and bloodthirsty, and the game will equip you with weapons to fight against them. If you manage to survive each level and round of the game, you'll discover more locations, weapons, and people and eventually form a team.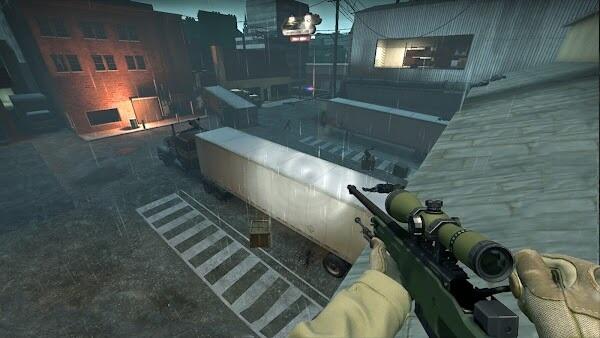 You'll also be able to build a shelter and station different people to hold the area from Invasion. However, no matter how strong your shelter can be, it might still be run down by hordes of zombies, so you'll have to be on your toes to flee once that happens. You'll have different missions; you can go out seeking food and weapons or on a mission to kill mutant zombies.
Features of Death Invasion Survival
Death Invasion Survival is a fast-paced action game where you must do many things to survive. You'll be getting all the excitements and actions from a real-life post-apocalypse scenario on your smartphone thanks to the features below:
Graphics and Sounds
There is a vibrant and colorful game environment on Death Invasion. These are extra efforts by the developers to make the game as realistic as possible. Most players only want to play the zombie game to have the thrills of what it would feel like being in one, and this is what the overalls graphics delivers to players. In addition, you'll be able to see details of the post-apocalyptic world, such as the ruined buildings, zombies, and the specks of dirt and smugs on the player's clothes.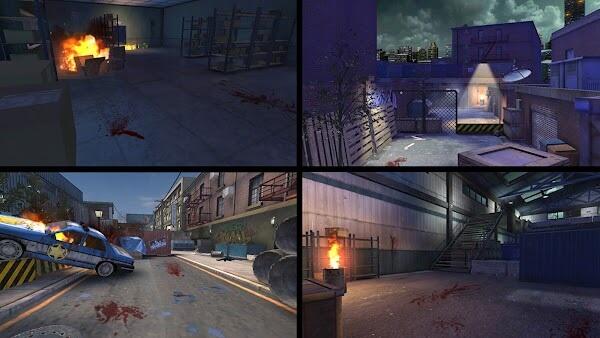 Other game elements, such as sound, make the game experience even more surreal. So, you'll hear the zombies approaching as they gnarl and snarl at their next snack; you'll also be able to hear gunshots in a natural form as well as footsteps and movement of players as you control.
Impressive Gameplay
The game also has simple gameplay, even though it might initially seem overwhelming. Once you've n been taken through the gameplay and what to expect, your sole objective is to survive. You can take different approaches to get this done, but your sole goal remains to survive. There are many missions on Death Invasion Survival, so you'll experience different locations, meet other zombies and risk your life in different situations.
New missions will appear when you've completed the old ones, so you might be required to build a shelter at some point and have to recruit members to protect it at another point. This is why the game is continuous, and you'll never run out of what to do every time you play.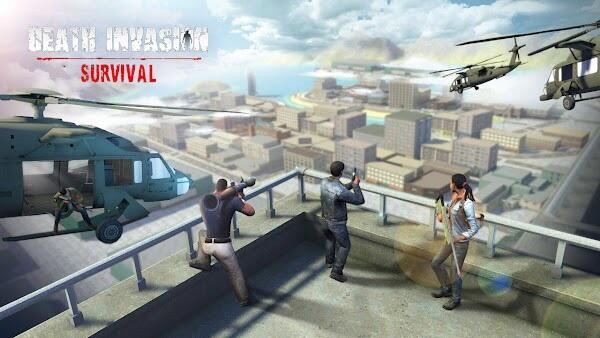 Teammates
You'll be able to play the game with teammates depending on the missions and what level you are in gameplay. Some assignments will require you to go solo, which means you can do everything independently, while others need you to play as a team and complete the task. You'll have to rescue your teammates when they are in danger or risk losing the task. Since only a tiny proportion of people are left in the world, it won't hurt to have other survivors help you in your mission to leave the town and form a resistance against the army of the undead.
Items
The game has an incredible arsenal comprising various equipment and weapons. Unfortunately, there are scarce resources since it's challenging to find them in this rundown world. However, you'll still be able to access necessities such as food, medicine, and a helmet for protection against attacks from zombies. Killing zombies will also drop new items for you.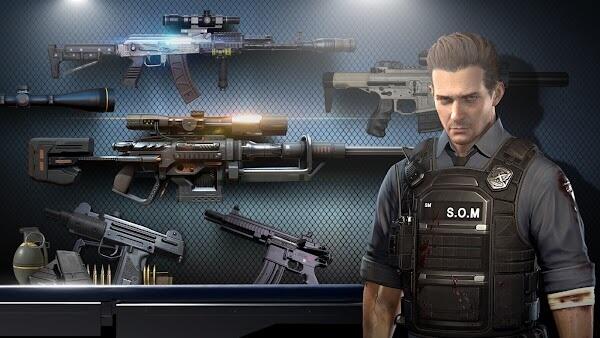 Weapons
The weapon system is remarkable, consisting of various weapons with unique features. You'll get an extensive arsenal of guns with more being added, and you play. There are multiple mines, grenades, and bullets to pick up too. If you set mines and grenades, you'll be able to set traps for zombies and add extra security to your shelter. You can collect as many weapons as possible in the deadly journey and assemble them into more powerful weapons.
Conclusion
Death Invasion: Survival is one of your best options for an exciting adventure into a crazy world of shooting and action. It has incredible graphics, gameplay, battles, weapons, characters, and other features that create an immersive zombie game.