Download Cx File Explorer APK to get fast and top-notch file management features. Organise and get insights about your file and storage with Cxe File Explorer.
About Cx File Explorer
Cx File Explorer is a powerful app file management app that allows you to keep track of all the files on your storage. It provides an interface to access your files and organise them quickly. This app allows you to see all the text documents you have on your device at a glance or also allows you to check all the directories on your device. Cx File Explorer has some impressive features designed to aid you in accessing and curating hundreds of thousands of files and apps on your smartphone.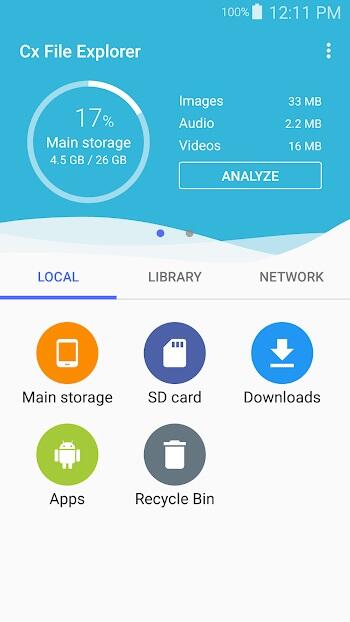 There is also a simple and efficient interface to access all the necessary info. So, you'll see the available storage space and the used size. You can also complete all the basic file management activities such as copying, pasting, cutting, deleting or moving your files. You'll also be able to create and edit folders in the app.
While using Cx File Explorer, you can access all the memory allocated for each file on your device. This uses statistical analysis to show the proportion of videos, audio files and photos you have on your device. In addition, you can easily navigate the device's root directory to see a list of installed apps and all the downloaded files you have.
The second tab of Cx File Explorer contains various categories of files you have available. Rather than access the folders, you'll be able to see each category of files, such as photos, videos and texts. So, when you tap on each category, you'll see the category and all the files under this category.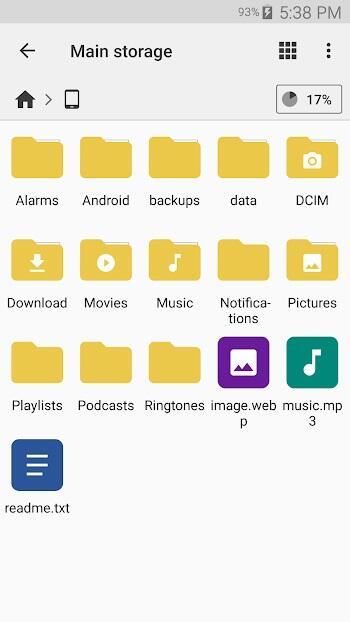 Cx File Explorer developed the app, a file management app for Android devices. It's free to download, install and use, though you might have to make payment for premium privileges. The app is also available in more than 47 languages, and the content rating is available for all ages, meaning anyone can use it regardless of age.
Why Use CX File Explorer?
Millions of users use and trust Cx File Explorer for their file management needs. Check out some of the features below:
Carry out all the basic file management tasks such as moving, copying, deleting, etc.
Get access to an extraction tool that allows you to extract file packages on your smartphone.
Share your files quickly across multiple platforms, including social media platforms.
Manage all the apps installed on your device.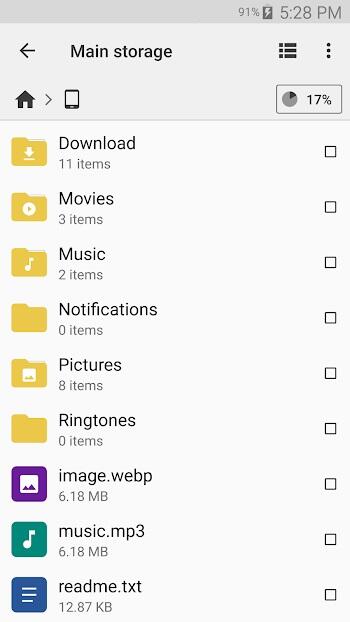 Get access to cloud-based storage to store important files online.
Recognise any file with the intelligent file recognition feature on Cx File Explorer.
Get insights into your device storage to see apps and files that are taking up your device storage space.
App Features
Cx File Explorer is for your typical file management app. It combines lots of features in a simple interface as outlined below:
Simple UI
The app is a simple and minimalistic arrangement that allows users to navigate its interface easily. A standard file explorer app should be relatively navigational and user-friendly, allowing users to get around and use all its features without getting stuck. Cx File Explorer does this exceptionally well, with additional features that help users stay up to date with their files and manage all the files on their devices in real-time. Up to three tabs on the app allow you to move between various features and functions at the app. The texts are also visible enough, allowing users to quickly identify any element they want to access.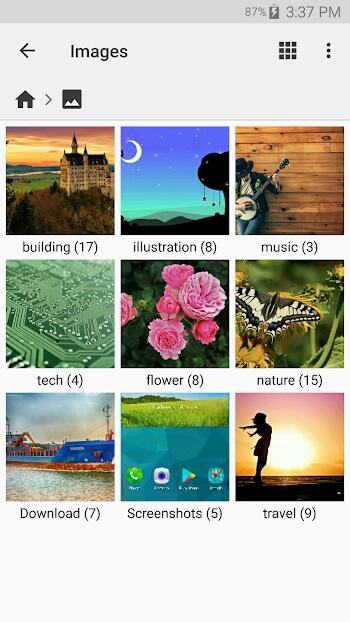 File Organisation
You should be able to edit and work on any file management app, and you can count on Cx File Explorer to deliver. However, it has a significant loss of file organisation tools, allowing you to keep changing the interface and your files however you want. So, you can easily edit, crop, move, cut, share, and carry out many other file organisation processes from the app. Thanks to the various tools, you'll also be able to move your files between multiple devices using the cloud storage feature.
Cloud Storage
This is a feature of the app that comes with the premium plan. Once you register and pay for the premium version, you'll get a cloud storage space on the Cx File Explorer server. So, you can save all your essential files on cloud storage, making it easy to manage your files across multiple platforms. This way, you can log into your account from another device and get access to all your files in case of emergencies or if you lose your device space. Likewise, you'll be able to work on multiple devices when you share resources to the cloud and download it on other devices.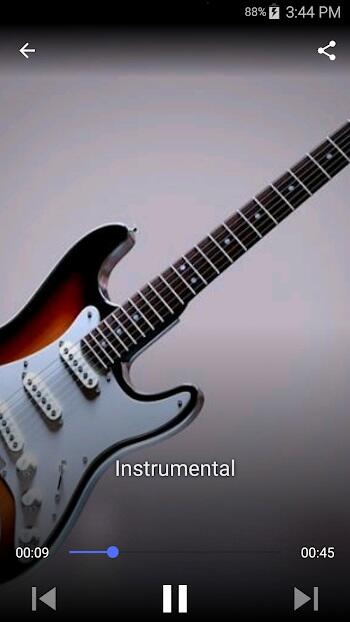 App Management
The app management allows you to manage your apps like files. You can uninstall, clear cache, clear space, and do many other things with your app from the Cx File Explorer app.
Storage Analysis
A storage analysis feature provides all the necessary insights and metrics about your files. Here, you'll be able to see what part of the storage has been used and which part is left to receive more files. Hence, you can stay up to date on the latest files received, the space taken by the apps, videos, music and other files. So, know which files you should delete and leave on your device.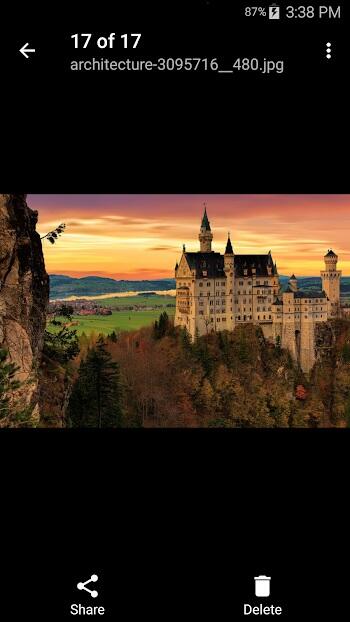 Access Files on NAS (Network-attached Storage)
This feature allows you to access all the files on a remote storage network. This also allows you to access shared storage like FTP, FTPS, SFTP, WebDAV and LAN. You'll also be able to access the files on your mobile Devices using the FTP features.
Conclusion
Suppose you're looking for a great app with many features that allows you to manage all your apps and files in one interface easily. You'll also be able to use the app on multiple devices and connect with your account.