Download CSR Racing 2 APK for the classic race game experience and a chance to get some of the speed driving high. Simple and fast, this racing game checks the boxes!
What Is CSR Racing 2?
CSR Racing 2 is a driving simulator game. It offers realistic drag racing in a pocket-size form. Thanks to partnerships with leading car manufacturers worldwide, you get to compete in luxury cars such as Ferraris and Bugattis. The races are real-time, and they have reasonable timeframes.
CSR Racing 2 is a free racing game. It is available on mobile and is a sequel to the popular CSR Racing. When CSR Racing was released in 2012, it was famous for the degree of customization features it had. The races were great but being able to switch up so many things about your cars; was amazing.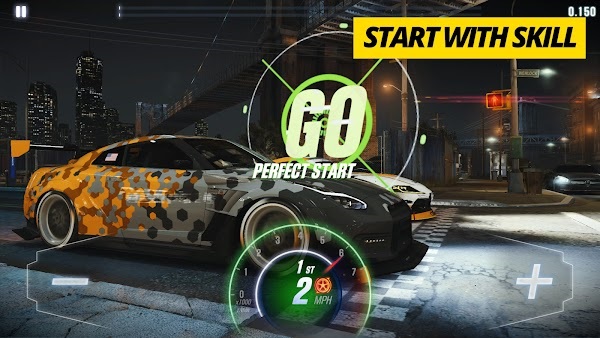 CSR Racing 2 is similar in this aspect but better. The customization is more extensive. You can tune your cars in so many ways in this edition. Also, you have the option of competing in events as a member of a crew. This means more rewards for you. CSR Racing 2's features will make you fall in love with it before you even start playing.
Features Of CSR Racing 2
The best games are uncomplicated. They offer features that are easy to work with. CSR Racing 2 does exactly this. See for yourself!
Detailed Graphics:

Gorgeous graphics in a gorgeous game. Every visual is breathtaking, from the cars you race to the ones you drive, the landscapes, and the tracks. It has the level of quality you'd expect in a PC or console game. The developers somehow managed to pack all of that into a mobile game. The attention to detail is praiseworthy.

Customize Cars:

Build your collection of classic cars. Drive cars from the 80s and 90s. Customize your car to create the perfect ride for your race. Tune your cars in the workshop to make them more race-worthy. The colorful collection of 3D tuning options ranging from paint to nitro, traction, full-body wraps, wheels, and turbo, make the race car of your dreams.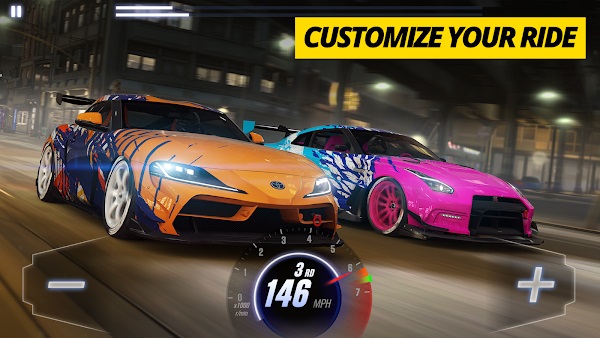 Furious Races:

Learn and become a pro at the best racing techniques. Practice and compete using your drifting, parking, and countersteering skills. Then, race as fast as you can against other eager players.

Real-time Racing:

Race your friends and strangers as opponents in real-time.

In-app Purchases:

CSR Racing 2 is free to play, but, like most games, it comes with in-app purchases. However, the purchases are not compulsory for you to have a good game. You can have all the fun you want without spending a dime. Purchases range from $0.99 to $99.99 per item.
CSR Racing 2 is not your average car racing mobile game. What differentiates it from normal race car games is the detail in every part of the game. The graphics are detailed, the races are detailed, and the customization options are not left behind.
Exciting Race Gameplay
CSR Racing 2's gameplay framework is simple and similar to the previous edition's. The game is based on the story of Jerry, a successful CSR racer and mechanic. The game has you compete in drag races along beautiful scenery on different tracks in five race levels.
As you climb levels, your opposing racers become harder to defeat. This helps you improve your skills as you play. Of course, you'll need improvement to win against your opponents. It won't be easy, but your mistakes will teach you all you need to know.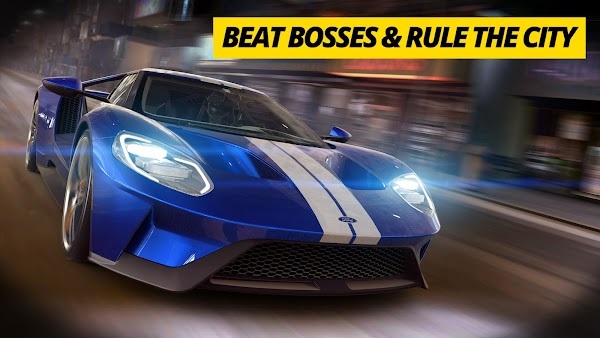 In CSR Racing 2, upgrades are available for seven parts of your car. So if your ride has problems, there's a way to fix it. That's just how the game is designed. This is where strategy comes into play. Create a winning strategy by fixing your car's weaknesses and capitalizing on its strengths.
Besides making changes to the automobile's engine, you can also enhance its appearance. Although the cars already look great, enhancements like paint and rims will make your ride look fresher. You get a bonus when your cars have appealing looks.
Differences From The Prequel
CSR Racing 2 is that sequel that took everything wrong with the prequel and corrected it. But, in addition, it took the right things and improved them. A major difference is the presence of crew championships in CSR Racing 2.
This is one of the social features that make this game more interesting than its predecessor. When a crew qualifies for a prize, prizes are given to all group members. In addition, there are special perks awarded for being part of a crew.
Respect Points or RP ranks are the totals of the RP of crew members. CSR Racing 2 is more enjoyable when you're in a crew. You can interact with other crew members at crew hangouts or using the inbuilt text feature.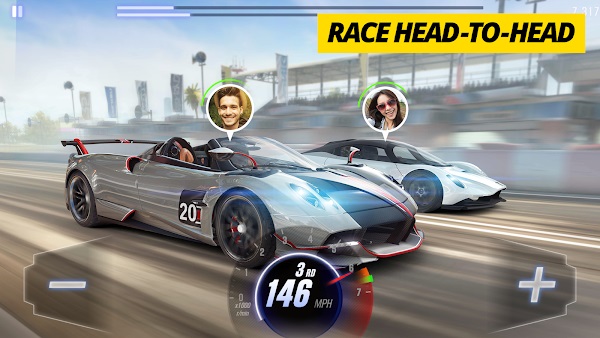 CSR Racing 2 does not just give an improved version of the prequel's features. It has its new features. The prequel had Race The World, a feature that lets you participate in unsynchronized online racing. The Live Races feature lets you play synchronized online racing games.
You can also play in and bet on live races. A win-streak bonus is available when you win every live race you participate in. Your win streak resets when you lose a live race. Accepting invitations is optional, so sometimes, potential opponents may not accept your live race invitations.
Conclusion
CSR Racing 2 was developed by Zynga Games. It was released in June 2016. Zynga Games set a new standard in onscreen drag racing with this game. The visuals, the gameplay; everything screams effort and hard work. The offer of a hyper-real racing experience is too good not to take. It is playable on iOS and Android devices.
The game's content is okay for children and adults as long as no one applies drag racing knowledge to real-life driving. It's a real game, but it's still far from reality. CSR Racing 2 is complete in every aspect. Honestly, the game can do almost no wrong. Making everything free would be nice. Then, there'd be no need to worry about the in-app purchases.


Join Telegram Group
Download CSR Racing 2 APK for the classic race game experience and a chance to get some of the speed driving high. Simple and fast, this racing game checks the boxes!