Download Criminal Case APK to solve elusive crime cases on your phone. Put your inquisitive spirit & detective ability to practice in real-time and catch deadly killers.
Criminal Case
If you've ever wanted to put the Patrick Jane side of you to practice, here's your chance! In this adventurous game, you'd get to prove your detective and analytical ability to yourself and your friends. Criminal Case allows you to solve murder cases with your friends and catch murderers using a combination of your inquisitive and analytical skills.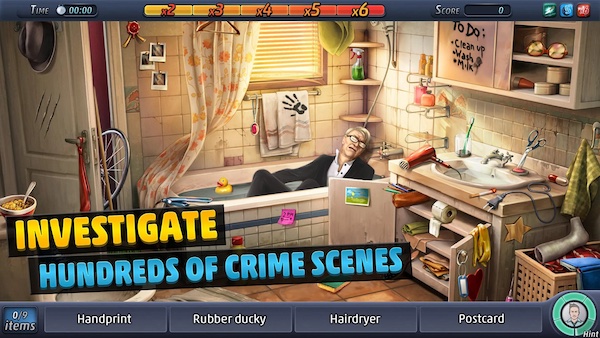 The great thing about this game is that it allows you to do it all. Not only do you get to play the detectives you've always wanted to be, but you also get to sharpen your investigative and analytical talents with suspects' & witnesses' interrogation, clues examination, and evidence analysis scenes in the game.
Before you go on with your Criminal Case game download, let's have a cursory look at the game.
Criminal Case Gameplay Overview
The Criminal Case app is one of those interesting mobile "hidden objects" games that allow you to experience the nitty gritty of a detective's life.
In this game, the setting is Grimsborough, and your alter ego is a rookie cop with different elusive criminal cases (mostly murder cases) to solve. Your role is to collect evidence and gather important information necessary for nailing your crime suspect. As the main detective, the game mandates you to search through the crime scene to examine every object within reach. This you'd do by tapping on each of these objects one after the other to analyze them for clues needed for solving your cases and catching the deadly perpetrators.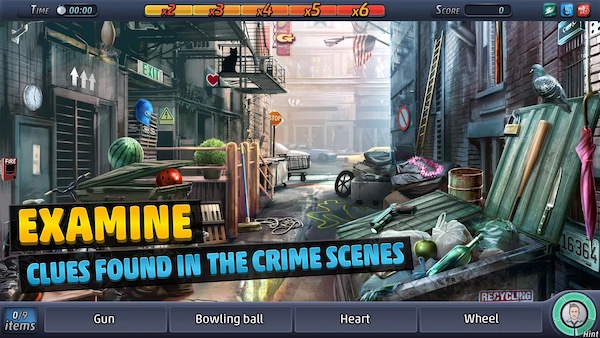 Examining these objects earn you rewards, and the quicker the objects you're able to click on for clues, the more rewards you get to earn as you go. When you finish a scene just in time, you're awarded Criminal Case unlimited stars, which you can use for other important tasks such as evidence analyses and suspect interrogation.
Remember how cops in detective visit autopsies for reports? Well, yeah, you get to do that here too. Making up each Case you're to solve are multiple puzzle-like chapters, and as you progress through each chapter, you gain more clues and would draw closer to nailing your suspects at the end.
The point you're presented with the real fun in the criminal case game is when you are asked to select, with all the clues gathered so far from some suspects, who the true culprit of the crime is. If you make the right decision, you solve the case; if you don't, you're compelled to go over again to search for clues.
The game doesn't end there after solving a crime. You're also sometimes expected, after each crime, to complete a post-indictment chapter that gives you important reports for prosecuting the perpetrator. The reports may include information on how many jurors are in a criminal case, and they're important pointers to help file a case closed. You could also revisit old cases as you please to gain more rewards as you progress in the gameplay.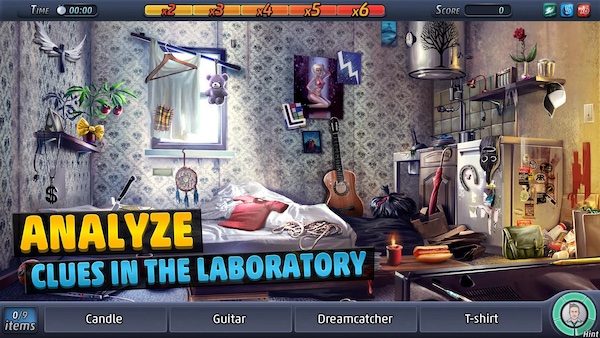 In the course of your investigation, you're also required to play a few chapters of puzzle elements. These chapters are designed to break the detective's routine. All you have to do is tap and drag a few items through a chapter scene. This click-and-drag action could include putting broken items in place, analyzing figures, determining names, unlocking items, etc.
A few stimulating features of the Criminal Case gameplay that determine your progression through the game include the following:
Player Character Customization.
Criminal Case walkthrough as you go;
You could even purchase pets for extra rewards and boost your final score at the end of each crime scene.
Use power-ups or booster snacks.
Retrieve collectibles;
Unlock trophies, etc.
Storyline
The game is a typical detective story that follows the progress of a rookie cop, your character, whom you can give any name you please, from his first crime to his last. As your character progresses in the gameplay, he gets to meet and work alongside other Criminal Cases characters like Amy Young, Frank Knight, Jack Archer, Carmen Martinez, etc.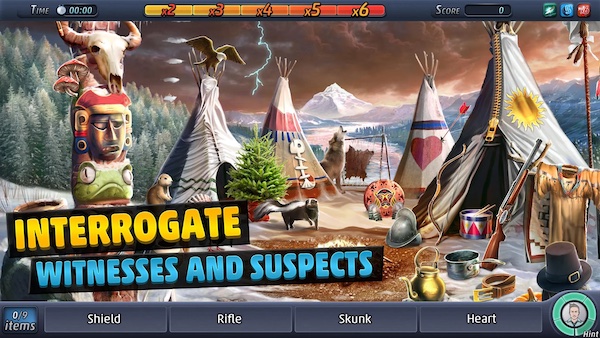 The more crimes your character solves, the more opportunities he's tasked to take as he goes about solving crimes and catching criminals. Your character even goes as far as the supernatural world with Jack Arrow and the team to solve the most mysterious crimes of the game.
The great thing about the game is the multiple settings it opens the players' imagination to. The game is made up of 8 different seasons, with each of them set in different fictional cities.
In the beginning, the player is a rookie police officer in the city of Grimsborough, This town is made up of the following six districts, and they'd appear as you progress in the gameplay;
Industrial Area,
Financial Centre,
Historical Centre,
University,
Maple Heights, &
From this city, you move on to the Pacific Bay in another season. The Pacific Bay is another fictional city set in Los Angeles, California, and in this city are ten different regions to cover. These include: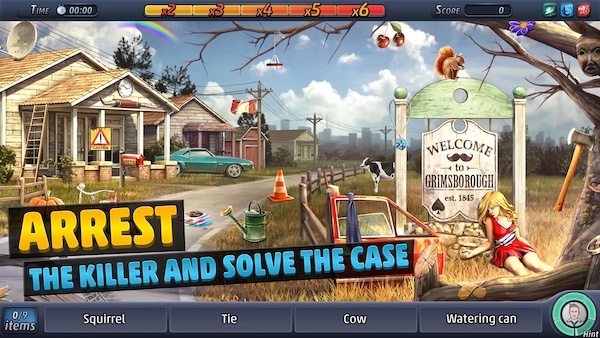 Ocean Shore,
Bayou Bleu,
Inner City,
Jazz Town,
White Peaks,
Ivywood Hills,
Rhine Canyon,
Innovation Valley,
Paradise City, &
The Wastes.
In season 3 (World Edition), your character would get to play in a larger setting and solve crimes from different parts of the world, from Asia to North America.
From Season 3, you jump to 4, Mysteries of the Past, which is set in a Victorian city of the 19th century, Concordia City.
From these seasons, you move up until you reach season 8 in the city of romance, where you'd be tasked to cover crimes in six different districts of Paris, France.
Conclusion
Now that you have all you need to play the game, you can go ahead with your Criminal case download. This game is appropriate for those who would love to test their analytical abilities and improve their inquisitiveness.