Do you love cooking challenges? Download Cooking Fever APK latest version. This game has hundreds of ingredients to prepare meals from different parts of the world.
Comprehensive Analysis of Cooking Fever APK
Cooking Fever APK is a simulation game by Nordcurrent. It allows you to explore new cuisines and test your cooking skills. This game features thousands of different dishes from all over the world.
You can cook in hundreds of unique locations. There are more than a dozen of kitchen appliances to help you in your cooking journey.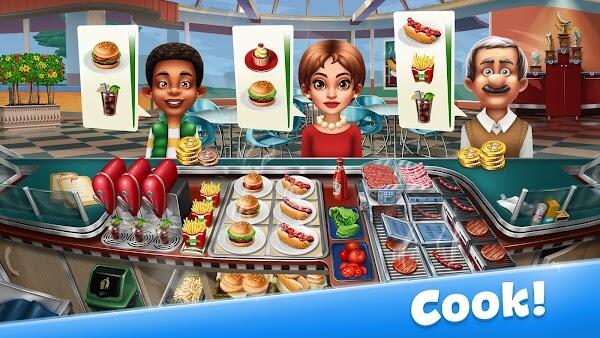 Even better, you can serve your customers with love and care to earn their satisfaction. Can you manage your time adequately and keep your customers happy? Download the Cooking Fever APK for Android to find out.
Cook All You Can!
This game is about cooking, and you can cook anything you want. You will have diverse ingredients to use. All you need is to tap and hold to select the ingredient you want to add to your dish.
While that sounds fun, it can become complicated, especially if you want to cook multiple dishes simultaneously. The game will challenge you to think fast and move quickly.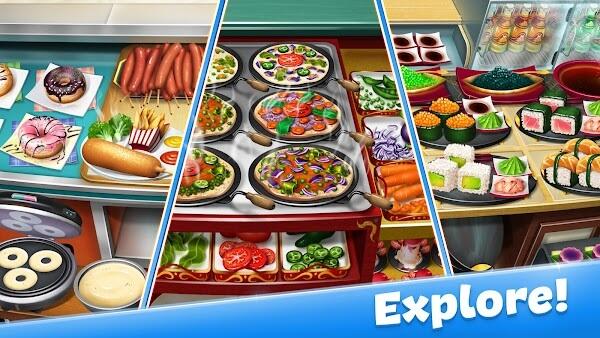 This is especially so when the customers start coming in. You will have to take their orders and prepare the food before they get impatient and leave. Fortunately, you can buy upgrades for your kitchen appliances and ingredients using the coins you earned from serving the customers.
There are more than a dozen of different cuisines you can explore in this game. Each cuisine has unique recipes and cooking methods.
Unique Restaurants & Locations
This game features hundreds of unique restaurants and locations. Each location has its own challenges, customers, and ingredients.
You will start in a fast-food restaurant. As you progress, you will unlock new restaurants with different themes. For example, you can cook in an Italian restaurant, Chinese restaurant, sushi restaurant, and more.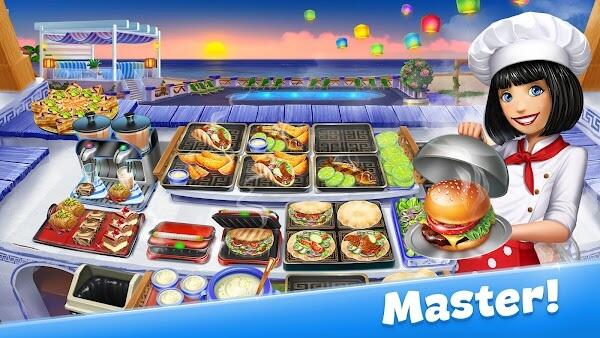 You can also cook in different locations, such as a beach, an airport, or a railway station. Each location has its own set of customers with different tastes.
Other Outstanding Features of Cooking Fever APK
Highly Diverse Kitchen Appliances. Your cooking efficiency is not only determined by your skill but also by the kitchen appliances you have. You can buy different ovens, stoves, fryers, popcorn makers, blenders, and coffee makers.
Decorate & Customize Your Restaurant. You can choose the furniture, kitchen appliances, and other decorations. You can also change the color of the walls and floor.
Upgrade & Buy New Ingredients. As you progress in the game, you will need to buy new ingredients to cook more complicated recipes. Fortunately, you can use the coins you earned to buy upgrades and new ingredients.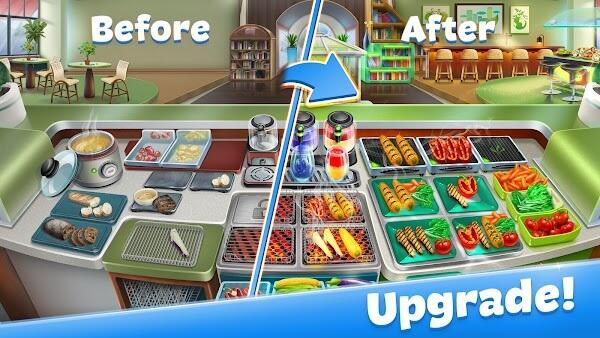 1000+ Levels to Complete. This simulation game offers all the features of a classic cooking game. It also has an impressive number of levels (1000+) to complete. This way, it can never get monotonous.
Realistic Customers. This game features realistic customers. You will see them walk in, take a seat, order their food, and wait patiently (or not) for their food. You will also have to deal with impatient customers who leave if you don't serve them fast enough.
Outstanding Graphics & Sound Systems
When it is about cooking games, the first thing that comes to mind is the graphics. The color combination and the overall look of the game determine whether we will like it or not.
Fortunately, Cooking Fever APK has outstanding graphics. All the details, from the ingredients to the customers, are designed perfectly. You can change the sitting arrangement, kitchen layout, and other things to give your restaurant a personal touch.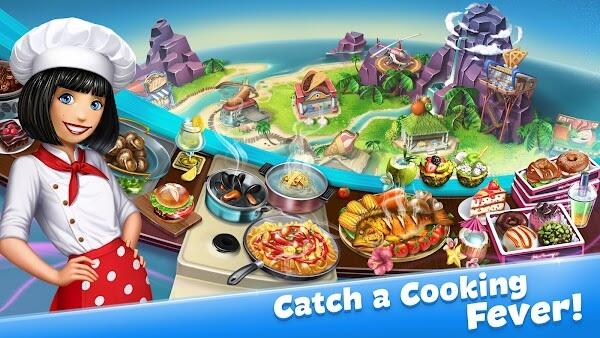 The sound system is also good. The music is cheerful and fits the theme of the game. You can also hear the sizzling of the food when you are cooking, making the experience more realistic.
Cooking Fever APK Download
The original game is good, but it has some limitations. For example, you will have to wait for a certain time to unlock new restaurants and locations.
Fortunately, you can bypass these limitations by downloading the Cooking Fever APK offline. It has the following exceptional features:
Cooking Fever APK Unlimited Money and Gems. The Cooking Fever Restaurant Game APK offers all the resources in unlimited quantity.
Cooking Fever APK Offline Play. The original version requires an internet connection to play. However, you can play the APK offline without any problem. This way, you can play it anywhere, anytime.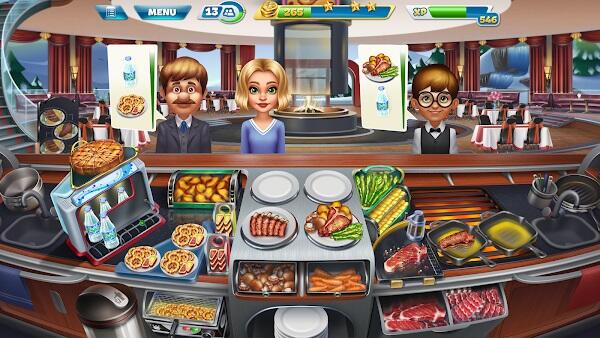 No Ads. The Cooking Fever APK 2022 comes with an ad-free interface. This way, you can concentrate 100% on cooking and serving your customers without disturbance.
Conclusion
Cooking Fever is an excellent cooking simulation that challenges you to cook various dishes globally. You must manage your time and resources wisely to progress in the game.
The graphics and sound system are top-notch, making the game more realistic. You can also personalize your restaurant according to your taste.
If you want to enjoy the game without limitations, download the Cooking Fever APK with unlimited resources. You will get all the original features, plus a lot more.