Download Clash Quest APK, a puzzle and adventure game where players battle bosses in different unique puzzles across undiscovered islands with their shipwrecked heroes.
An In-Depth Description of Clash Quest
Do you think you have what it takes to defeat epic bosses like Papa Dragon in this game? Clash Quest Android is an adventure game that has to do with puzzles and boss battles. The creators made this game of Clash Royale and Clash of Clans, so if you are a fan of those games, you should check out Clash Quest 2022.
This is a turn-based strategy game similar to Clash Royale and Clash of Clans. It goes at a relaxed pace so players can perfectly calculate their strategies, which is key to defeating big and small bosses. The Clash Quest gameplay is easy to learn but quite challenging to master; since it is similar to early game titles of this universe, die-hard fans should have no problem understanding it.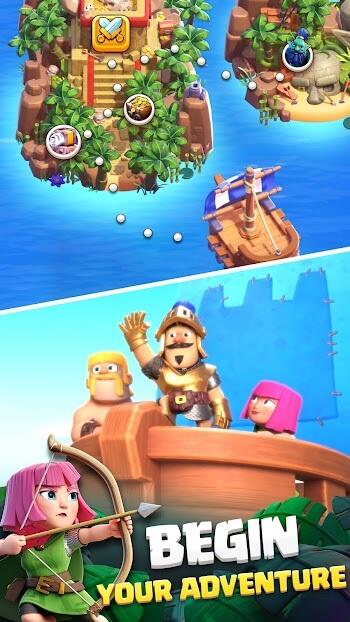 In the Clash Quest game, players need to understand the strength and weaknesses of their enemies and troops to progress. Players are captains, so they can join forces with other captains to crush their enemies. Whenever you win with your clan, you earn more rewards, and you can use these rewards to upgrade your team so that they can be equipped to handle bigger challenges.
The first thing you must do in Clash Quest is to deploy your units on your grid (on the battlefield). There are different grids for each level – 4×4, 3x4, and 3x3 – you can choose to deploy a unit that will collaborate and partner with the adjacent teams within each square. Players have to collect, group, and match their troops to strategically defeat bosses from the Clash universe (newly discovered) and smash defenses on the battlefield.
The kind of enemies you face in Clash Quest determines how long the battle will be. Players can face powerful giant bosses like dragons, which is surprising as it is a new feature in the Clash world. Players can unleash iconic spells like the fireball and log and collect sparse magical runes, which will help them access super-sized abilities. These kinds of battles will put your strategic skills to the test.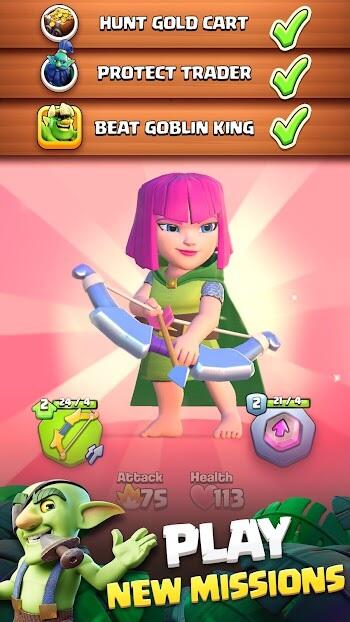 The characters in the Clash Quest game are your usual favorite ones from the Clash of Clans universe—only this time, with different gameplay. Clash Quest was developed and published by Supercell. Clash Quest download is a simple process as it is available on Android and iOS.
Features of Clash Quest
Let us look at some of the exciting features of the Clash Quest game.
Conquer the Islands: Clash Quest is an adventure game where players will travel across a chain of undiscovered islands and gather a group of shipwrecked heroes so they can defeat epic bosses. The game provides players with tons of unexplored islands to discover and conquer.
Equip and Upgrade: when players win battles with their clan, they earn rewards that they can use to upgrade their team, making them stronger for battle – the more you upgrade, the more likely you are to win battles. You can equip powerful items you find as you journey through the undiscovered islands, discover magical runes that will help you unlock great abilities, boost your troops' attacks, and upgrade troops and spells when you collect them.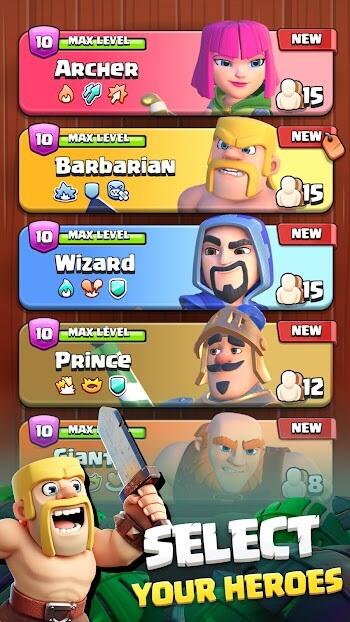 Strategic Combat and Puzzle Solving: Clash quest is an adventure and puzzle game that requires strategies – a good strategy is essential if you want to delete both big and small bosses. The game has turn-based gameplay that allows players to plan ahead of their battles to outsmart their enemies, increasing their chances of winning.
Players will go through quests at different levels as they face and battle against different bosses and enemies along the way. Their troops will be in tactical grid formations, as explained above, and how they deploy their units is a significant determinant of the outcome of each battle. Players can unleash powerful attacks when they match several troops together.
Players can also use spells like fireball, log, charge, and swap to increase their chances of winning. They can collect extra spells and troops to make them more powerful if they do not have enough. It is important to note that you should use everything wisely as you can run out of troops, and it takes time to refill.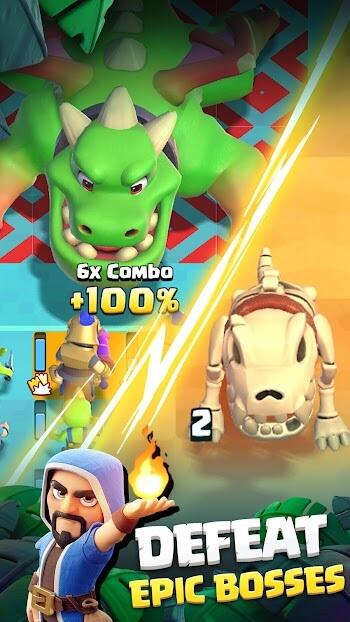 Team Up: they say two heads are better than one, as shown in the Clash Quest game. Players can join a clan and team up for battle – they can combine their strengths to make them even more powerful in every fight. You can communicate and plan with your other crew members to win more battles, thereby earning loot and progressing through the islands together.
Characters: the characters in the Clash Quest game are familiar faces (like the papa dragon, lava golem, and goblin king), only this time in new Clash tactics. Every character has different starting abilities that you can upgrade as you progress in the game. Your character (s) will become stronger with each reward.
You can choose from different playable characters: baby dragons, wizards, barbarians, and every other fantasy favorite. Also, players will encounter classic Clash defenses such as inferno tower, X-bow, and mortar.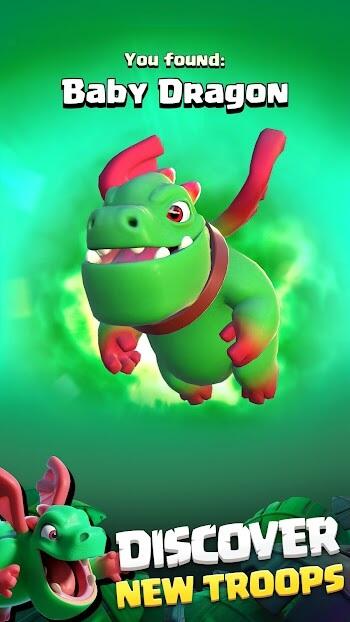 Win Battles: play the Clash Quest game and battle with epic bosses for glory. You can compete in the leagues, earn more rewards and also show off your skills in every battle you fight. Do you think you have what it takes to fight, win battles and make it to the top of a worldwide leader board?
Conclusion
Lovers of Clash of Clans and Clash Royale will enjoy this turn-based strategy and adventure game. Download Clash Quest today to begin battles with epic bosses and travel across undiscovered islands with shipwrecked heroes.