Download Chromecast APK, a TV streaming and screen sharing application that allows users to send different contents from their mobile devices to large display devices.
An In-Depth Description of Chromecast
Have you ever wanted to be able to do more with your large display devices at home? Maybe you would rather stream that Netflix show or play your favorite games with friends on your TV screen. Let us admit that watching content on a large screen makes the experience a lot more enjoyable, which is why Chromecast is perfect for you if you have ever wanted to do that.
Through Chromecast, users will get to stream their favorite content, watch movies and play games on a big screen. This is an app you surely do not want to miss out on.
Google Cast is the technology that enables the multi-screen experience, while Chromecast is an application for the service. As stated above, the Chromecast application allows users to control and send different contents – videos, photos, songs, and even games – from their mobile devices (a small computing device) to a large display screen like a television.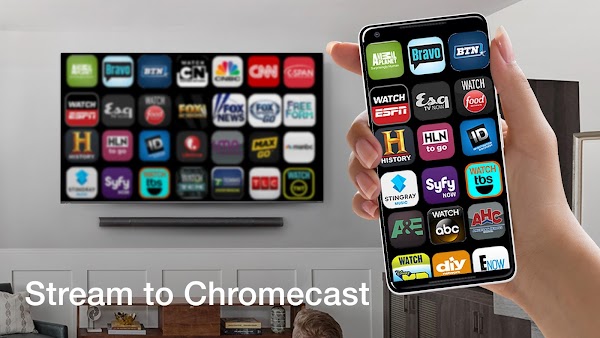 In other words, the application allows you to send images from your Android device – you could be playing games or streaming a movie – to a TV that is connected to your Chromecast device.
With this app, you can enjoy doing anything you want on a larger screen which guarantees a more enjoyable experience for you. It is effortless to set up the app as it does not require you to follow too many steps or put so much in place. All you need to do is tap a couple of buttons on your screen, and you are good to go.
The major thing you need to make sure of is that you connect your Android device and the Chromecast built-in display to the same Wi-Fi network. Once you have done that, the Chromecast app will be configured, and just one touch on your screen will transfer the image on your Android device to your Chromecast device.
With Chromecast, gamers can play some specific Android games on their television – once they have made the necessary connections – as if they are actually playing on an actual console, which is something to look forward to.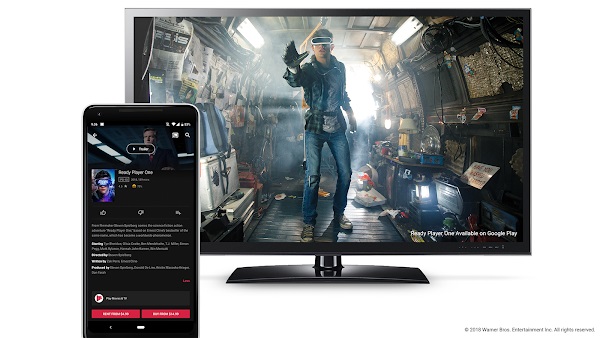 With Chromecast, you will surely enjoy more from your television and Android devices, making it the perfect choice for anyone with a Chromecast device at home. Now, you can stream your favorite songs, watch movies, play games, and look at your pictures on a larger screen. Our site offers a straightforward Chromecast Built-In download process so that you can get right to it.
How To Use Chromecast Built-In
Now that you know all about Chromecast and what the app does, let us take a look at some of the steps you need to follow to set it up. As stated above, setting up Chromecast is not difficult as it only requires one or two taps on your Android screen. Of course, you must ensure you have some specific setup essentials before you can successfully set it up.
The requirements needed to set up Chromecast include: a display device that has Chromecast built-in (a Chromecast device) ensure that you can access a secure wireless network and you should have the password with you, your Android device needs to be compatible, and lastly, ensure that you have access to an available USB port or power outlet on your HDMI-enabled display.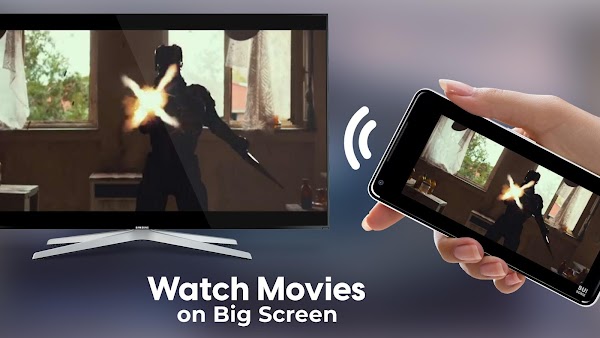 Download Chromecast from our site – an easy and fast process.
Ensure that you connect your Chromecast built-in display and Android device to the same Wi-Fi network.
Navigate to the Chromecast application on your phone from your home screen.
Connect to your Chromecast device, and you are good to go.
You can select videos or pictures from your gallery to test it out.
Features of Chromecast
Chromecast is an outstanding application that gives you the opportunity to make the most out of your Android and large display devices. Let us look at some of the exciting features this application offers.
Watch Movies On a Larger Screen: it is a movie night with family, friends, or a romantic partner, and you want to watch a particular movie or TV show on your phone, but everyone cannot exactly gather around the device. What do you do? You can connect your phone to your Chromecast device and watch your movie on a larger screen.
Music, Photos, and Videos: when you connect your Android device to your Chromecast built-in display, the image on the screen of your Android will be shown on the Chromecast device. This includes photos, videos, and songs. So, you can watch videos, scroll through the different pictures on your gallery, and stream your favorite songs on a larger screen.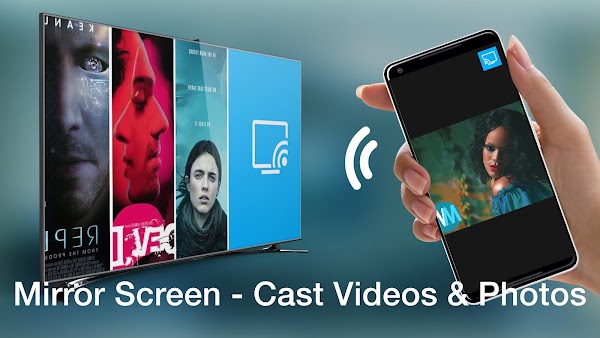 You can even navigate to your favorite social media apps like TikTok and have everyone around you scroll through your For You page with you.
Send content: the major feature of Chromecast is that it allows you to be able to send content from your Android phone to a large display device like your television. Apart from doing a lot of fun things like watching movies and streaming songs, this feature can come in handy anytime.
Play Games: there is no better way to enjoy your gaming experience than playing on a large screen. With the Chromecast app, gamers can play some particular Android games when their device is connected to their Chromecast built-in display. The experience is similar to playing on an actual console, which is something to look forward to.
Conclusion
With Chromecast at your disposal, you can enjoy all of your favorite content on a larger screen, which promises an even better experience. Our Chromecast free download process is straightforward – so what are you waiting for? Hit that download button now!