Download Car Simulator Vietnam APK to experience realistic car driving on the roads of Vietnam. This game's features have been specially designed with you in mind!
What You Need To Know About Car Simulator Vietnam
Car Simulator Vietnam is a vehicle simulation game. This means that it places you in the role of a driver, and you get to control cool vehicles. In this game's case, the vehicle is a Toyota Vios, the most used car in Vietnam, a beautiful country in South-East Asia.
Most vehicle simulator games follow the same premise. You man the car, drive it around, and take care of the various tasks of owning it. The tasks may include upgrading, repairing, opening doors, and controlling windshields.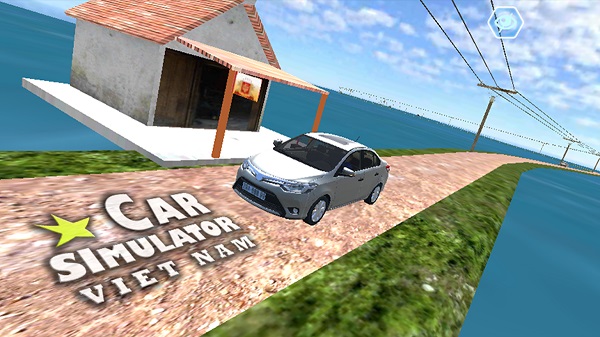 At first, it seems like a simple game, but after playing, you'll realize it's packed with many interactive features. If you like games with a lot to offer, you'll like this one. It does not only claim to offer amazing features, but it has them.
CARSVN or Car Simulator Vietnam is a fun simulator game. Although it only features one vehicle, it still manages to provide interesting gameplay. It was released by Web 3o Technologies in November 2019 and has been downloaded many times since then. In 2022, it is still a relevant game. Unfortunately, it is only available for Android devices running on Android 4.1 and higher.
Game Features
The features function as fun elements of the game. Understanding them is key to your falling in love with Car Simulator Vietnam. CARSVN's features include: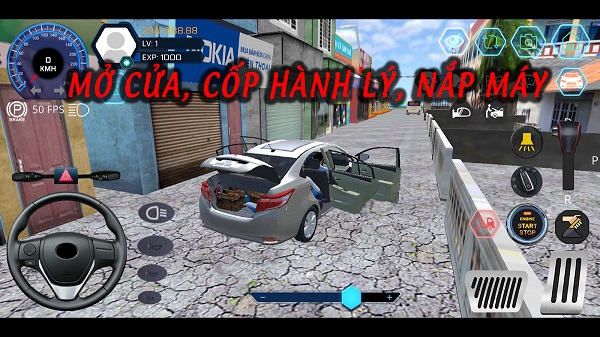 Vehicle: The vehicle is a Toyota INNOVA. It's a Toyota VIOS vehicle that can seat five people comfortably. It has a trunk, cover, wipers, and four doors. You can interact with some car parts by opening or closing them. It also features a sunroof that can be opened for a panoramic view. The locks and mirrors are smart. Everything feels like you're in an actual vehicle. It even has automobile airbags and a car horn.
Locations: The drives are set in villages in Vietnam. You get to drive through villages hit by floods. Think of how hard it is to drive in flooded areas in real life. It's almost the same in the game, so prepare yourself.
Maps: The game screen features a minimap that shows you where you are in Vietnam. The game also has GPS directions to ensure you don't get lost.
Save Gameplay: Car Simulator Vietnam lets you save your game process. This way, you can rewatch it later and learn from your mistakes. You can even show off to your friends using this feature.
Car Customization: Create a unique appearance for your vehicle using the flexible car paint feature to change the colour. The shades available include white, red, black, and custom shades like Taxi Mai Linh and Taxi Vanishing.
3D Graphics: Car Simulator Vietnam features beautiful three-dimensional graphics that add to the great quality of the game.
Ad-Free: There are no ads to distract you while you play. Most free games feature ads, but Car Simulator Vietnam is not one of them because it's not free. However, it has a price attached to it, so the absence of ads is expected.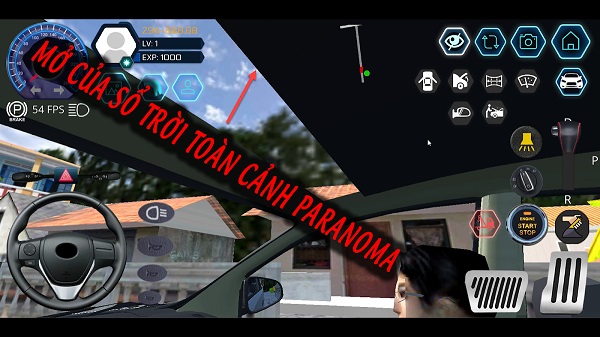 CARSVN also lets you take screenshots of your game and extend your seats. You can even change your car registration codes as you please. The climate is also customizable. You can choose to drive in the rain, during the daytime, or in darkness.
Gameplay Explained
The gameplay is based on the driving situation in Vietnam. In this country, a certain type of vehicle is the preferred choice. The gameplay here is aided by modern features found in Vietnamese cars. These include the smart electronic remote keys and locks, the folding mirrors, and the panoramic sunroof. The car also has a handbrake that you can use while driving.
The car horn has four sound modes. They all sound like trumpets. The steering wheel can be controlled in four ways. You can use the touchscreen steering wheel, joystick, keyboard, or tilt controls.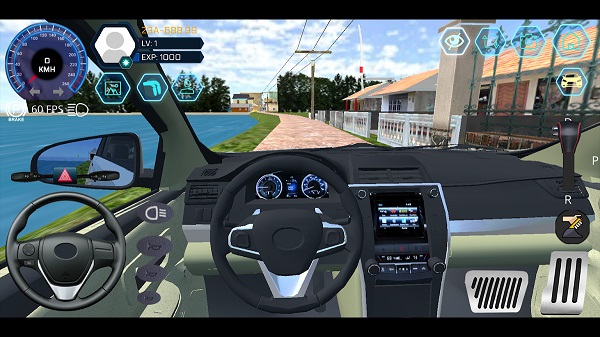 There's a transportation theme in this game. You can take on tasks and transport people and luggage to different locations around the map. This earns you extra money. The cash will come in handy when you need to make changes to your vehicle or purchase items in the store.
Games Similar To Car Simulator Vietnam
Simulator games are not a rarity in the gaming industry, so many games are similar to Car Simulator Vietnam. Some of these games are even set in Asian countries too. They include Bus Simulator Vietnam, Bus Simulator Indonesia, Car Parking Multiplayer, and Trainz Simulator.
As the name implies, Bus Simulator Vietnam has you drive a bus through routes in Vietnam. The Vietnamese roads will feature people you can pick up to take them from one point to another. You can adjust weather conditions, steering controls, and some of the graphic details here.
Drive around Indonesia in Bus Simulator Indonesia. BUSSID, or Bus Simulator Indonesia, is a mobile game. Maleo developed it. It puts you behind the steering wheels of a bus and lets you drive through the streets of Indonesia. Although it is free to play, there are no ads here, so that's quite impressive.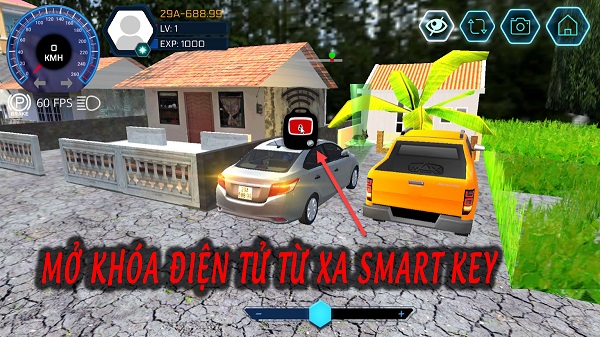 Car Parking Multiplayer is a car parking simulation game. Like Car Simulator Vietnam, it is a mobile game. The graphics are detailed and of high quality. The game immerses you into an open-world gaming environment where you're free to explore every part. It brings you face-to-face with real-life parking situations and challenges.
The 3D video game Trainz Simulator is a simulation of life on rails. You play the role of a railroad manager who builds a railroad system and is in charge of its operations. You can choose to let your railroad have an ancient or futuristic style. The game gives you everything you need to build and manage the railroad.
Conclusion
In Car Simulator Vietnam, the graphics are nice, but they're rather simple for a paid game. Moreover, the interface has a cluttered appearance due to the presence of so many features. Nevertheless, you'll enjoy the game if that's something you don't mind.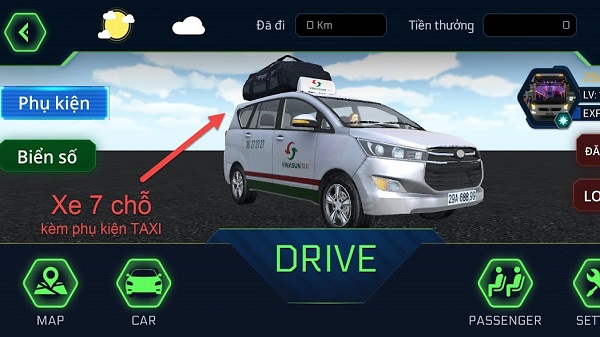 The different control modes allow you to participate in flexible gameplay. You can choose the type of controls you want, the horn sounds you want to hear, et cetera. Overall, it's an okay game if you can get past the downsides.