Download Car Driving Online APK Maleo , the epic modern-day racing adventure. Join gamers all around the world and become the lord of the track in heart-stopping races and missions!
About Car Driving Online
Car Driving Online is an epic online racing game, as the name denotes. The game is the modern generation game series, with all the features you would expect from a new generation online racing game.
Driving and racing games are undoubtedly popular among gamers worldwide, with many different titles and publications sporting similar features, gameplay, and objectives. For this reason, the producers of Car Driving Online have raised the bar a notch with the diverse additions and gameplay features incorporated in the game.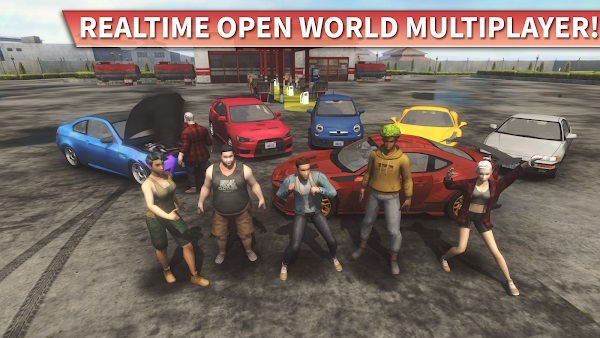 Car Driving Online was released on the 30th of September, 2022, by a gaming company called Maleo, responsible for the development and publication of the game altogether. Maleo had already begun to publicise the incoming breath taker, and thus, the release of Car Driving Online was met with much-anticipated fervour. Car Driving Online can be played on Android and iOS devices and requires a device with the minimum operating system of Android 5.0 to function maximally.
The developers of Car Driving Online have done exceptional work, with the game amassing over a hundred thousand downloads on Google Play Store alone in just a few days. The versatility in the game is unmatched, the gameplay is top-notch, awesome physics and mechanics of motion, and so many other features serve to make Car Driving Online a stand-out from average and conventional racing games all over the place.
Different Modes In Car Driving Online
The game offers different awesome modes and gameplay options to cater to the wants and interests of all gamers. With Car Driving Online, there are no limits to the different fun ways you can decide to play the game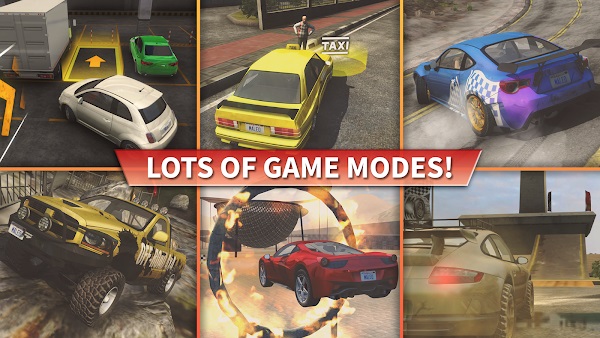 - Racing Mode. In racing mode, you can partake in conventional racing involving a couple of AI-powered race cars. Race against the other cars for first place and win amazing prizes and rewards. The racing mode can be accessed offline or online as it is the game's primary mode. The fun part of the racing mode is the diverse location settings and views provided. You can unlock different awesome locations to race in from around the world. Locate landmarks and get a view of the world beyond you. Asides from this, different weather conditions are available with their different characteristics; snow, rain, wind, and so on.
- Time Trials. Apart from racing against opponents, you can also play around with the time trials. Try to beat the time-lapse and reach the finish line at record-breaking speed. Boost your gameplay with power-ups, boosters, and other game aids.
- Open World Driving. Car Driving Online is quite a relaxed game aimed at providing players with a sense of satisfaction and ease at any time or in any mood they are in. So, you can always visit the game and have some fun with the open-world driving. You can cruise worldwide and work out your engines and tires here. You can simply satisfy yourself with free driving.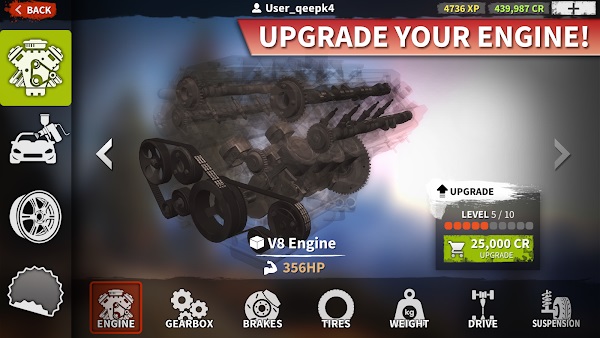 - Multiplayer Mode. You can compete online with your friends in the awesome multiplayer modes available. In multiplayer mode, you can compete online with gamers in different locations and have fun. Connect with online members of the fandom and make new friends every time. You can also access multiplayer mode in real time and play against your friends. You can play on any available modes with your friends, converse with them, do business, and many more.
Aside from all of the modes mentioned above, there are also different gameplay features for you. You can practice some amazing stunts in wild and daring locations, decide to master and hone your parking skills, drive in taxi mode, and so much more. Car Driving Online is a haven of options, and there is always something new and different you can try your hand on every time you visit the game.
Upgrade And Customize
Car Driving Online has numerous customization options for almost every feature and aspect of the game. You can customize your vehicle and improve the features as you progress in the game. Different types of cars are available, including jeeps, SUVs, sedans, sports cars, trucks, and the like. You can change any default cars available in the game as you desire. As you advance in the game, you can buy new cars that suit your taste with the money you own.
The cars already owned can also be upgraded and modified to suit the player's tastes. Change the tires, power up the engines, and upgrade the speed, resilience, and other car features as you advance. The levels get harder, so you need cars more adapted to each level's difficulties.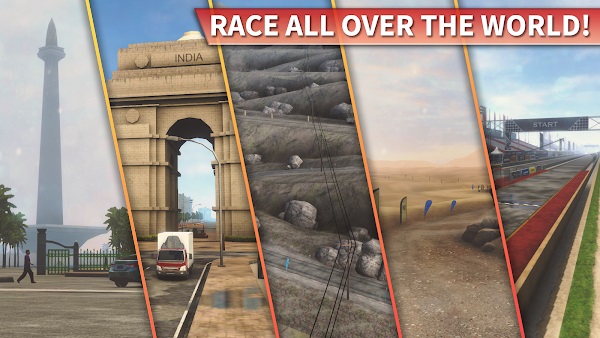 Also, you can customize your character by changing your character's outfit and physical appearance. What is more, work can also be done on the strength and stamina of your character to improve their skill and determination when racing or carrying out other activities in the game.
Live Your Life
Car Driving Online allows you to live out your daily life while going about the racing and driving parts of the game. When you are not out on the tracks, you can engage in other activities like going to the gym, visiting a restaurant, acquiring property, and starting a business.
You can decide to buy a house and furnish it with the best equipment and furniture you can afford, or start a business and run it on the side. For example, you could start a mechanic shop, a car wash, or any other available businesses in the game. Car Driving Online lets you run your business solely and at your discretion. With the right gameplay, in no time, you can acquire a lot of property, manage a good business and become a stable character in the game.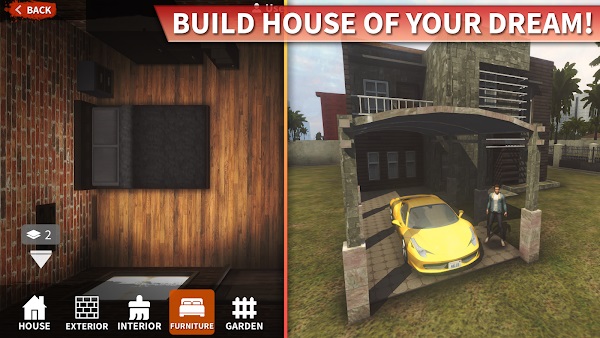 Conclusion
Car Driving Online is the best online racing game at the moment and can serve a variety of gamers. The game provides an opportunity for gamers to explore all aspects of the life of a race car driver. The gameplay is one to never get tired of, and the visuals and graphics all add up to give a very realistic experience. A horde of activities and missions is lying around and waiting for you to conquer.